Custom Metal Building Homes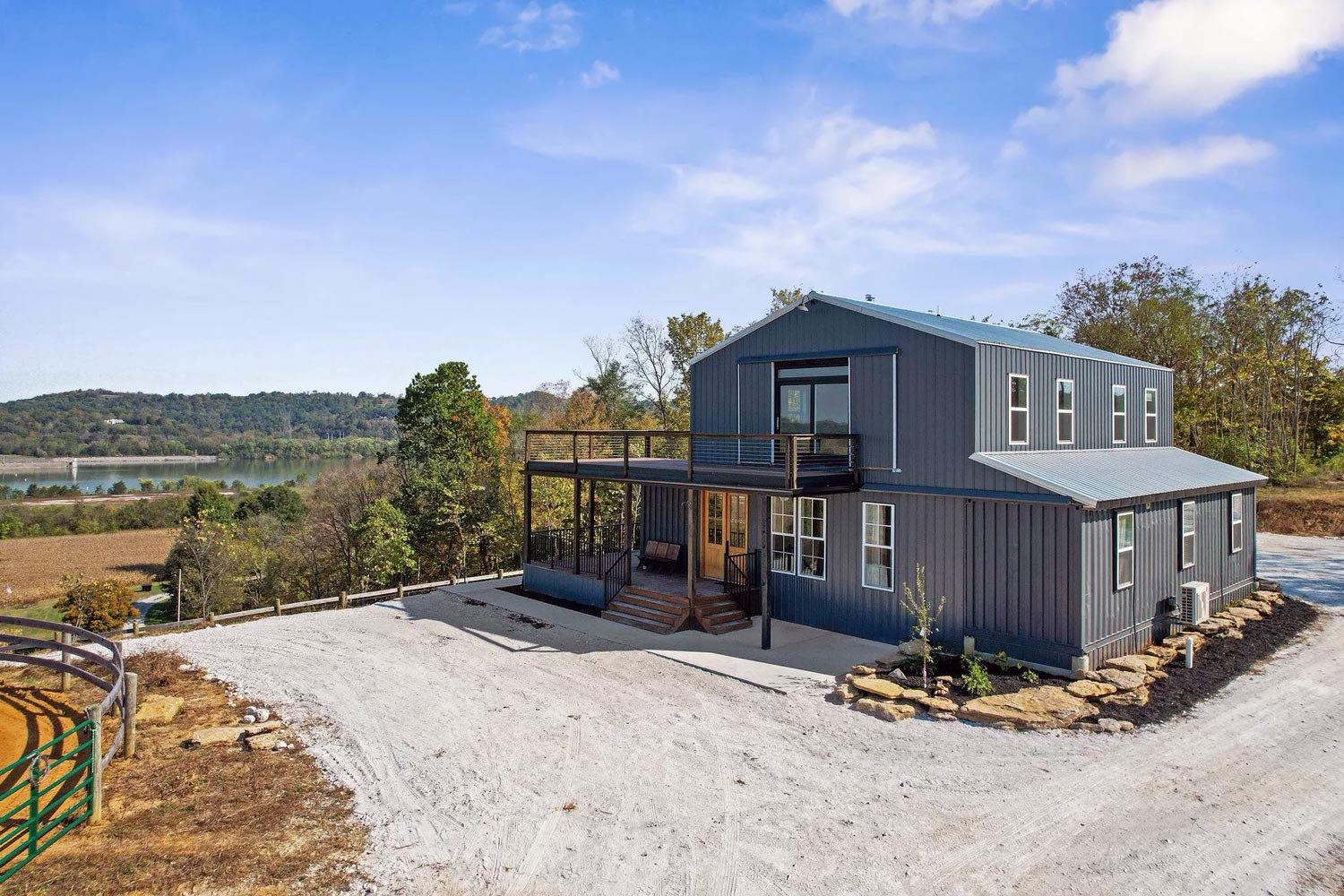 The Metal Home Construction Process Has Changed For The Better With More Professional Builders
The metal building homes industry continues to rise in 2023 as more and more people are considering using this emerging type of eco-friendly prefabricated home construction.
over 27,000 kits delivered
Compare Kit Prices & Save Up To 33%
Let us help get you wholesale pricing on your metal kit.
From steel frame construction to pole barn style homes to repurposed shipping containers, there are cost-effective ways to purchase a metal building home today.
On the commercial side, the lower overall costs and the strong construction has allowed farmers to adequately supply the storage and shelter needs for their animals at a far lower cost than traditional building methods for many decades now.
Residential steel building house construction may have been late to adapt to the concept but the trend is moving in the right direction as more and more people understand the benefits of using metal and the ease of adding living quarters to builds.
By comparison, a traditional stick-built 2,000 sq ft residential build would cost approximately $272,000 to build in 2021. That same 2,000 sq ft house built with metal can lower the cost by up to 25%.
This does not include the price of land or any other overhead costs that would be incurred by the end of the building project.
With the housing market continuing to grow, home costs are becoming much more difficult for the average consumer to afford. This has led to a variety of new, more cost-effective metal building homes design options.
In our opinion, this has been a welcome advancement in innovation, durability and energy efficiency in metal buildings.
Featured Listings
Metal Home Builders
Tried and true, these companies excel in the use of steel for residential projects.
Architects & Designers
Build your custom metal building home with experienced professionals that can turn your ideas into reality.
Metal houses are now at the forefront of innovative home technologies.
Metal building manufacturers have sprung up offering a wide array of metal home kits and custom floor plan options to the everyday consumer. Each month we are inspired by the new projects brought to life by these skilled architects and contractors.
Styles & Types Of Metal Houses
There are multiple different methods to construct your metal home. Depending on your location, some styles may be better suited for your environment and budget. Some basic kits keep the cost per square foot low but don't have the same finishes as a traditional home. Metal homes do give you more flexibility in terms of offering different site construction systems, ease of future additions, multiple foundation options, less maintenance, multiple layer of insulation, etc…
Metal Home Floor Plans & Costs
As the demand continues to increase year-to-year, consumers have many choices in terms of which companies and steel home contractors to work with for metal building homes.
The increase in demand resulted from the need for more durable housing. Many companies have started offering custom metal building kits for residential homes to meet this growing demand.
As a consumer, that competition helps you save on your hard costs on metal building homes & kits. By having manufacturers compete for your business is crucial to getting the best price on your metal home kit.
A Boom Due to Savings
The average metal house cost will vary from one person to the next, but overall the trends are positive for consumers.
Key factors include the state, the building type and any extras added as well as total square foot size will add to the overall price.
According to one major company in the industry, the following average cost savings are seen when choosing to build with metal:
Labor cost reductions of 33 percent
Total cost reductions of 25 percent
Your final price will also be affected by four major factors:
– Project size – Siding and roofing materials – Non-standard alterations – Your state.
Container Homes & Designs
From tiny homes to modular prefabs, the use of steel is wide spread in modern residential construction. Custom metal buildings are moving in the same direction by making use of containers into the building package.
Compare Prices & Save Up To 33%