Metal Building Windows 101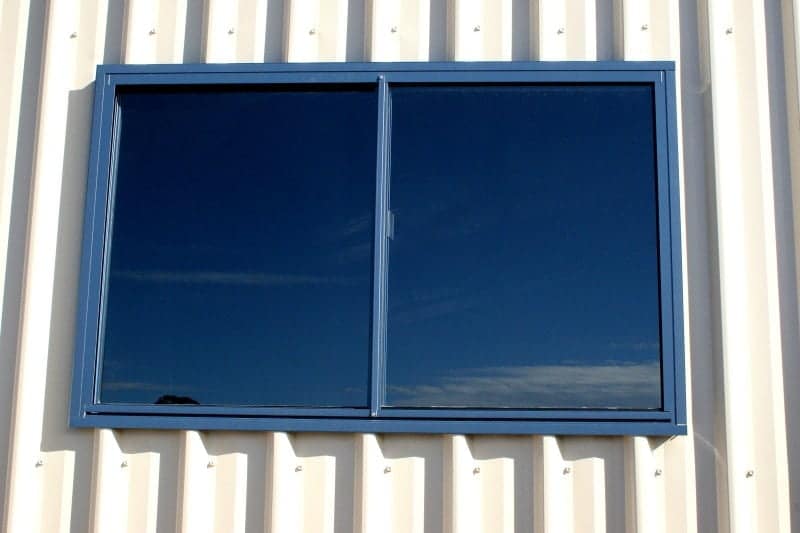 One key area to consider when planning your project is where to add windows in your metal building. By adding natural light to the interior space, you can help heat the interior space and if done correctly increase energy efficiency. You have virtually no limitations.

The installation process is quick, and any style window can be installed with the right technique.
over 27,000 kits delivered
Compare Kit Prices & Save Up To 33%
Let us help get you wholesale pricing on your metal kit.
What Types of Windows Can You Use in Metal Buildings?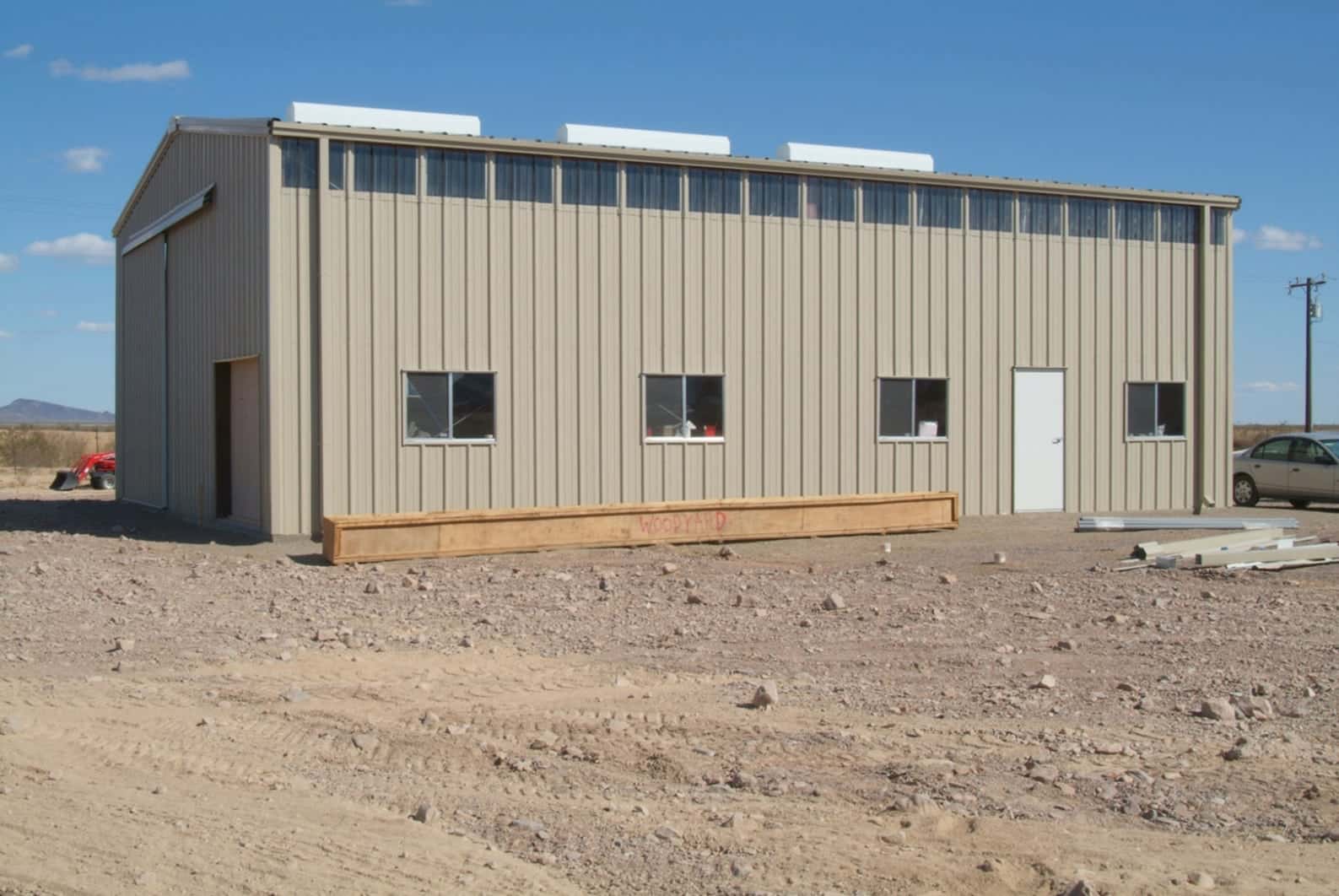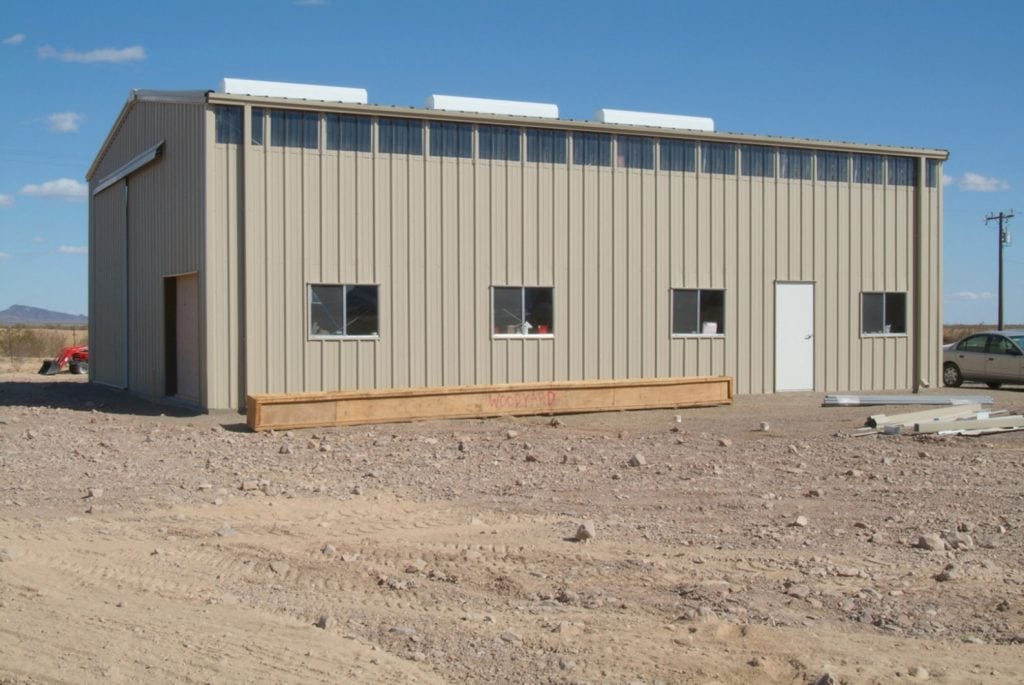 Retrofitting your windows can make installation easier, a process often called field located, but planning ahead never hurts. You'll find that any type of window can be used in metal buildings.
You can install:
Single hung
Slim line
Horizontal slide
Insulated and non-insulated options can be chosen, and you can choose windows that are:
Vinyl
Aluminum
Self-framing
Self-flashing
Etc.
The only time that you'll have much of an issue with the installation is if there are supporting beams or braces in the way. You will want to consult with the builder and an architect when installing expansive windows because you have to be sure that your windows will not lead to a weakening of the building structure or integrity.
One consideration to point out is that when using aluminum windows, you need some type of buffer between the two metals. This is to prevent something known as galvanic action when aluminum and steel are in direct contact.
The key is to separate the aluminum frame from any structural steel elements to avoid galvanic action. This is done by using neoprene shims that are typically installed between the aluminum window frame and the structural opening. This creates a 1/4″ to 1/2″ space between the two different metals.

Michael Hennessey Architecture
How to Install a Window in a Metal Building?
If you know beforehand that you want to install a window in your building, it's much easier to talk to the designer to place the window. You will not want to place these windows near beams or other supports.
Most people will cut the hole for the window from the interior of the space, making sure that the hole matches the right dimensions of the window that you place to install.
You'll want to:
Put the outside J trim metal in place
Slide the window in place
Of course, it sounds a lot easier than it is. We don't recommend this for first time DIYers.

You will need to cut all of your J trim to ensure that it can be installed properly. You will need a lot of caulk when installing, and almost every contractor recommends being generous with the caulk. You will want to be very generous with the caulk on the top of the window.
You'll be able to slide the window in place once you have the trim in place and have added ample caulk. You'll need to go to the outside of the space and fasten the window in place.
We have provided a few tips below that you should read before proceeding with your window installation.
You can also watch a video that will help walk you through the entire installation process. Most builders and handyman that install metal building windows find the process to be as easy as installing standard windows on a house.
What is "Field Location?"
Field location is a term that you'll come across often if you're adding windows to a metal building. The term is simple: the builder determines window placement. Since the builder determines the placement, the location of where the opening is located will be chosen already.
If you're planning on installing the windows yourself, knowing where to install them ahead of time will be very beneficial.
When there are no markers on where to install a window, it's best to put the window on an unobstructed wall with no supporting beams.
Framing Windows in Metal Building Tips
Installing metal building windows takes time and experience. Installers that have successfully installed windows in metal buildings do have a few tips that can help: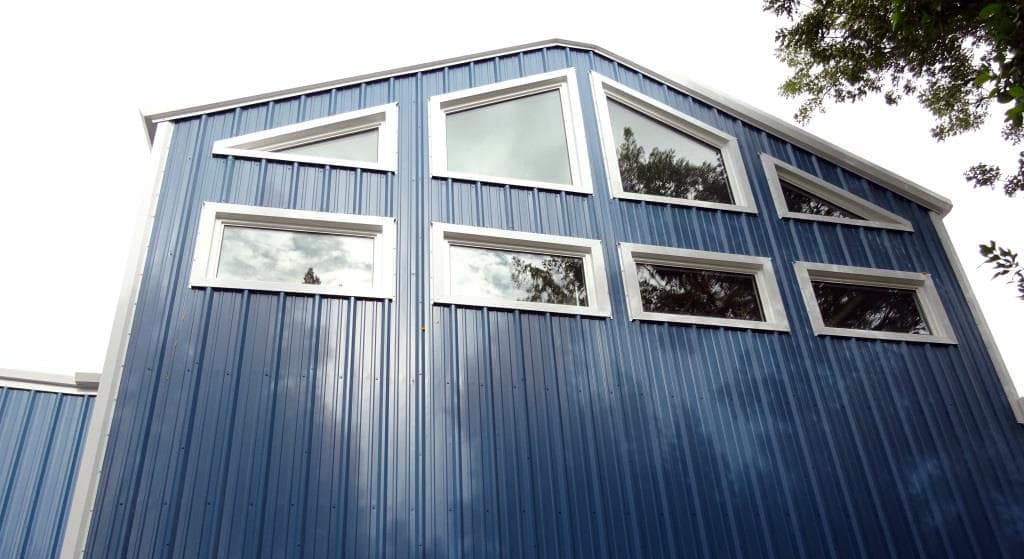 Install the windows where there is no support beam present.
If there's an x-bracing at the location, do not place the window here. Metal building companies can move the x-brace if you let them know that you want to place a window in this location. Otherwise, you will have to choose another location for your window.
Standard windows are often preferred because they can be installed anywhere, while most metal building-specific windows must be placed on the sheathing, which is in place every 12 inches.
The metal building supplier or a third-party supplier should be able to sell you the hardware you need to install the window properly. You can source most items from the builder, including: bolts, clips and red iron angles.
Outside panels may need to be unscrewed to make sure that the J-mold will properly fit.
When putting the girts on the sides of your building, you can often put the windows in and simply slide the metal behind the molding. You'll want to make sure the window is a snug fit and that it's aligned properly.
You really can't use too much caulk when placing a window. The caulk will block any potential leaks from occurring and you should spend additional time caulking the top of the window. Caulking the top is important because the majority of leaks that take place tend to happen from the top of the window.
If you plan on having large, expansive windows, you should get in touch with your builder prior to the manufacturing process. While metal buildings are durable, they still rely heavily on loads and may have structural issues if expansive windows are installed.
Consulting with the manufacturer allows the design team to consider all of these load issues and make adjustments to the design accordingly.
Where to Find Metal Building Windows for Sale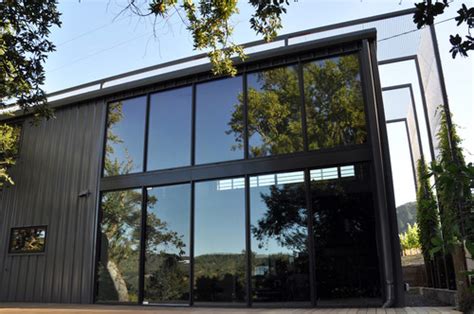 You'll find many custom window designs specifically for metal buildings.
While you can install any type of window in your building, these specific windows make the install much easier. You'll also have the benefit of a company that can tell you the right procedures to take during the install.
A few of the top companies and the windows they offer are:
WinTech Windows
WinTech is a family-owned company that offers a variety of different windows, both thermal and non-thermal. The windows are made for pre-engineered steel buildings and will fit any wall configuration.
The company offers:
Self-flashing, self-regulating windows
Universal fin for installation on a framed or preassembled subframe
A few of the window models offered by WinTech are:
2500 – A self-framing 2-½" thermally broken window
S250 – Versatile like the 2500 with higher performance options
C225- A thermal aluminum window
MB70 – A vinyl window with U values as low as .29
Plyco Windows
Plyco is a manufacturer of parts and windows for steel buildings. The company makes aluminum frame windows geared towards commercial buildings. But these windows can be installed on any steel or metal building.
The window models that are offered by Plyco include:
CTB500 – A pre-assembled window with horizontal thermal break and designed to help you save time on your install.
CTBE500 – Similar to the CTB500 with a horizontal sliding thermal option.
Series 100 – Ideal for home use, the 100 series are made with a Fibrex composite and have low maintenance requirements.
TrimLine AATL – Offering an aluminum frame, these windows are designed specifically for the metal clad industry.
TrimLine SS-AATL – Offering a faster install, the SS-AATL is an aluminum frame model also designed for the metal cladding industry.
Plyco windows are often preferred by builders because they're built to last. The windows are reliable, durable and can withstand rain and snow without losing efficiency.
Steelbuilding.com
Steelbuilding.com is a supplier that offers an array of options, including windows. The company's windows are all self-flashing and they come with a fin to match the exterior of the building you own.
The company has insulated and non-insulated models.
A few of the windows available are:
Single Hung with a screen
Horizontal slide with a screen
Slim line with tempered DSB glass
R&M Steel Company
R&M Steel is a manufacturer of steel buildings and they offer custom windows that includes:
Sash locks
Insect screens
All of the sash sections have rollers that offer smooth operation and proper alignment. The company's windows are all designed to be:
Energy efficient
Low E
Dual glazed
MetalBuildingAccessories.com
Metal Building Accessories is actually part of the Building Outlet Corp. The company sells windows that are alos custom designed for use in metal and steel buildings.
The company's windows are commercial insulated and come with:
Aluminum thermal break frame
Sloped for proper drainage
Self-flashing top
13/16" double sealed and insulated glass
Optional pre-attach option
You'll be able to find three main window options offered by the company:
Fixed window
Horizontal sliding window
2100 Series
The company's 2000 series was the window of choice for builders, and the 2100 series is generally found in light commercial and agricultural settings.
---
Since any window can be installed on a metal building, you have far more options than just the window manufacturers above. You can purchase any window, except unusually large windows, and install them easily. Large windows can also be installed, but they will take quite some time to install.

We advise you to plan ahead when possible so that you can work with your contractor on placement and proper support.
Compare Prices & Save Up To 33%