What Type of Insulation Is Best for Metal Buildings?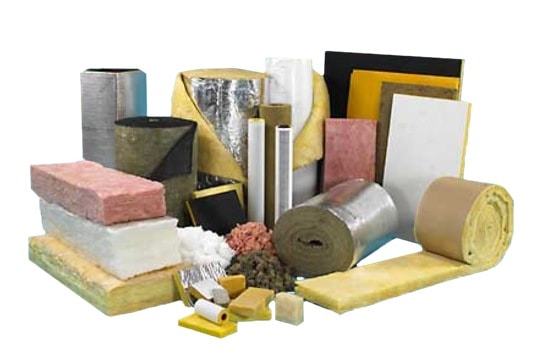 Metal buildings are quickly gaining traction with more residential use as with many owners find that metal homes are far less costly and more durable than their wooden counterparts. And depending on the home built, these structures can be erected quickly while also meeting and often exceeding building codes and regulations.
over 27,000 kits delivered
Compare Kit Prices & Save Up To 33%
Let us help get you wholesale pricing on your metal kit.
But what type of metal building insulation is best?
Let's start with the basics.
Obviously, metal is different than wood in the fact that it conducts more heat. Depending on the specific design, it may often keep cold air in during the winter. Naturally, before any insulation is added, there is no barrier between the heat and cold that will enter the building and this has a big impact on your heating and cooling costs.
Proper insulation is needed if you plan on living in the building or using it extensively.
For many home owners, the type of insulation used in a metal home can make or break your comfort and ulimately, your happiness with the overall build.
We're going to be taking a look at the best insulation options for metal buildings by giving you a rundown of all the insulation options you have available to you.
Metal Building Insulation Options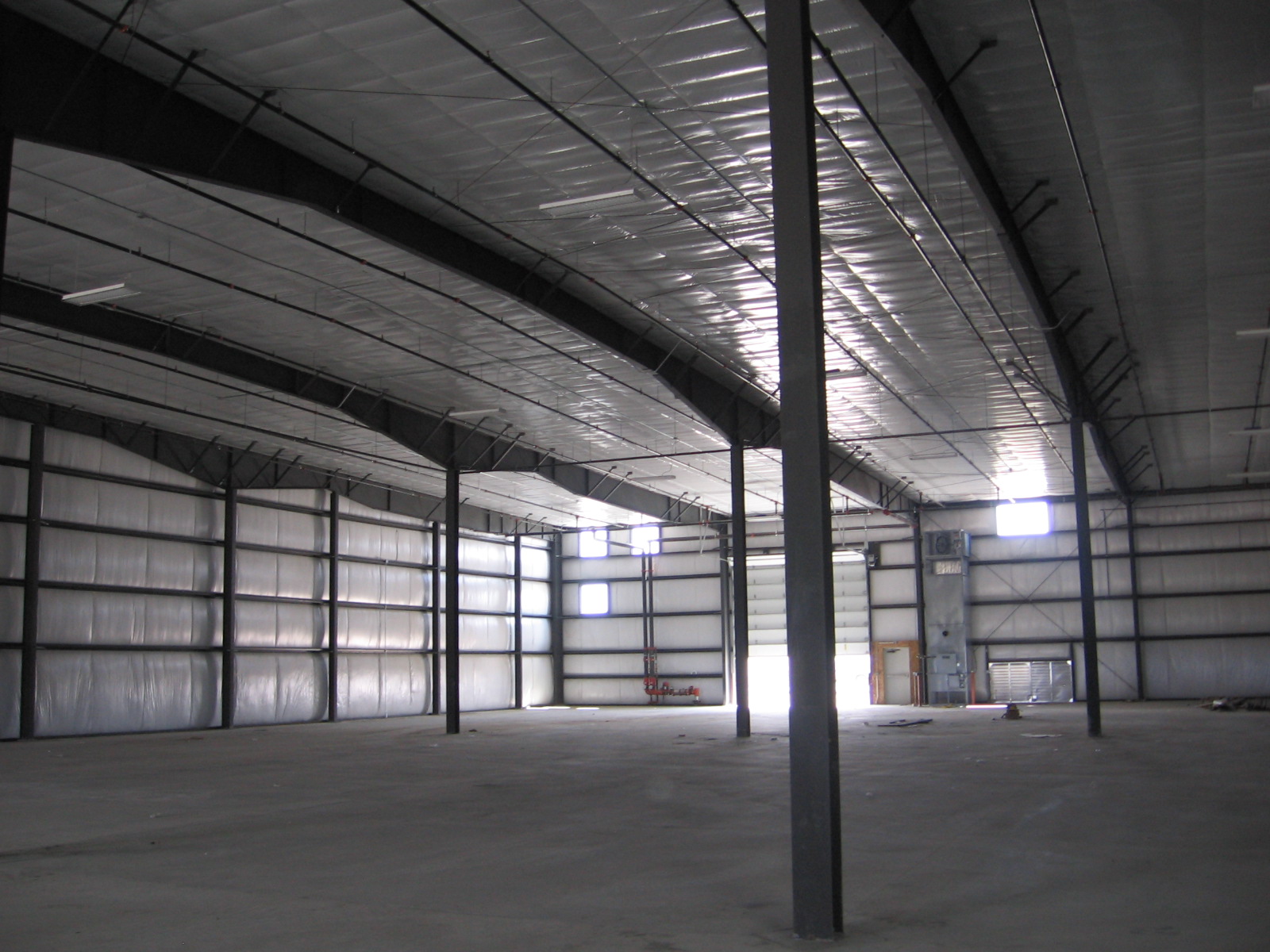 Durable and strong, the only drawback of a your new steel building is the fact that without the right insulation in place, you may be spending more on energy bills and heating.
Controlling the conduction of outside temperature variations is key.
The main insulation types available are:
#1 – Loose-fill

Loose fibers and pellets are blown into the walls of the building using specialized equipment.
The loose-fill insulation is a more expensive option and is common in older residentials homes. Installing this insulation type may seem unorthodox to some people for metal structures and that is accurate.
A benefit of this insulation is that it will fill the corner of the building better and reduces the potential for leakage. Again, not so practical for most metal structures.
Loose-fill has an R-3 – R-4 value per inch. Cellulose fibers are the best option to choose, as they've been chemically treated to be fire resistant and increase insulation by up to 30%.
#2 – Batt and Blanket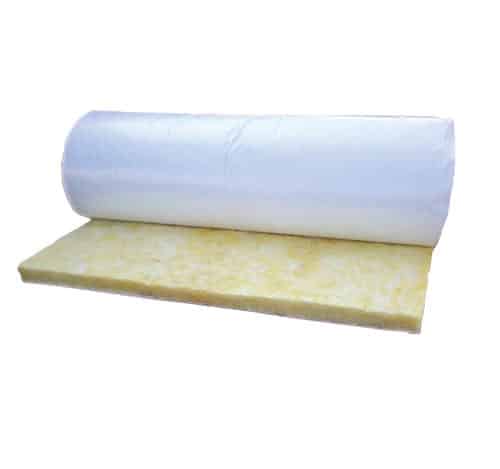 Batt insulation is the cheapest insulation in terms of cost. This material is made from mineral fiber of processed fiberglass or rock wool. This is the ideal insulation for stub spacing and may include a radiant barrier blocking, too. If not, we highly recommend adding your own radiant barrier to batt and blanket insulation.
Blanket insulation has an R-value of R-3.
#3 – Rigid Board Insulation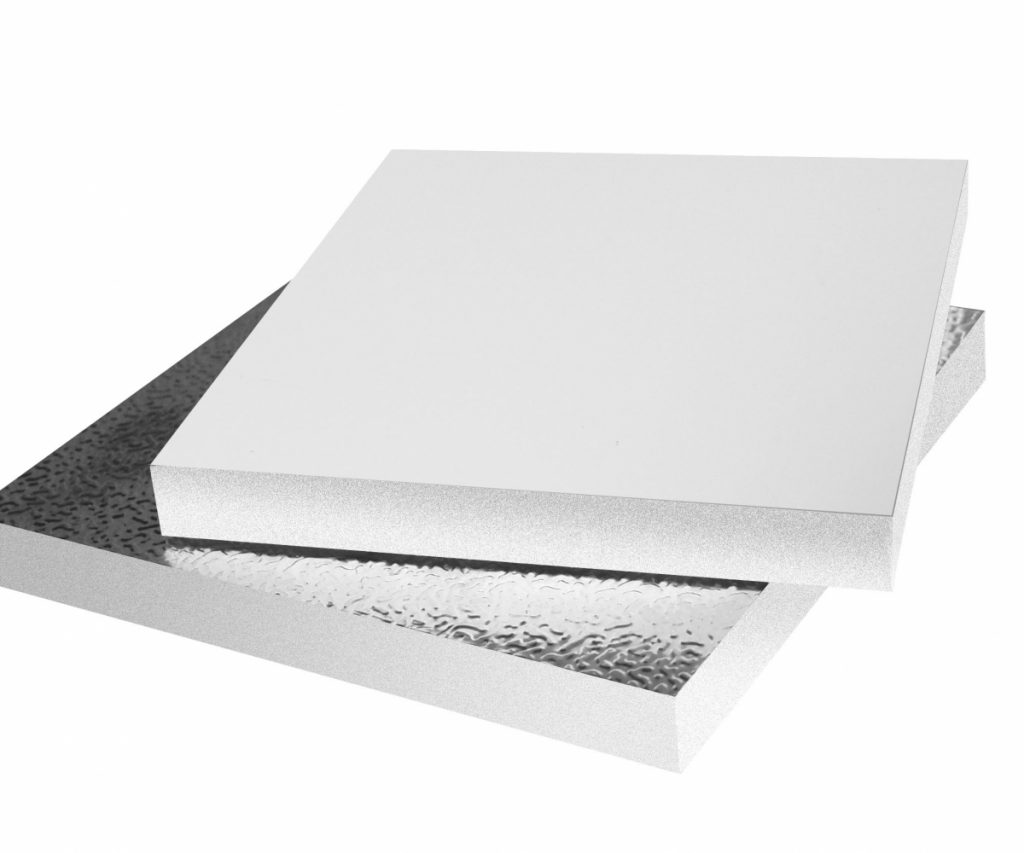 Made from fiberglass, polyurethane or polystyrene, this material can be cut to thickness and allows for the utmost in insulation. Perfect for flat roofs, this insulation can be used on cathedral ceilings and basement walls, too.
The insulating value of Rigid Board ranges from R4 – R8.
Additional covering of the material may be required by your local municipality. The norm is 0.5" of gypsum board needs to cover the insulation. Other flame retardant materials may be able to be substituted.
#4 – Spray Foam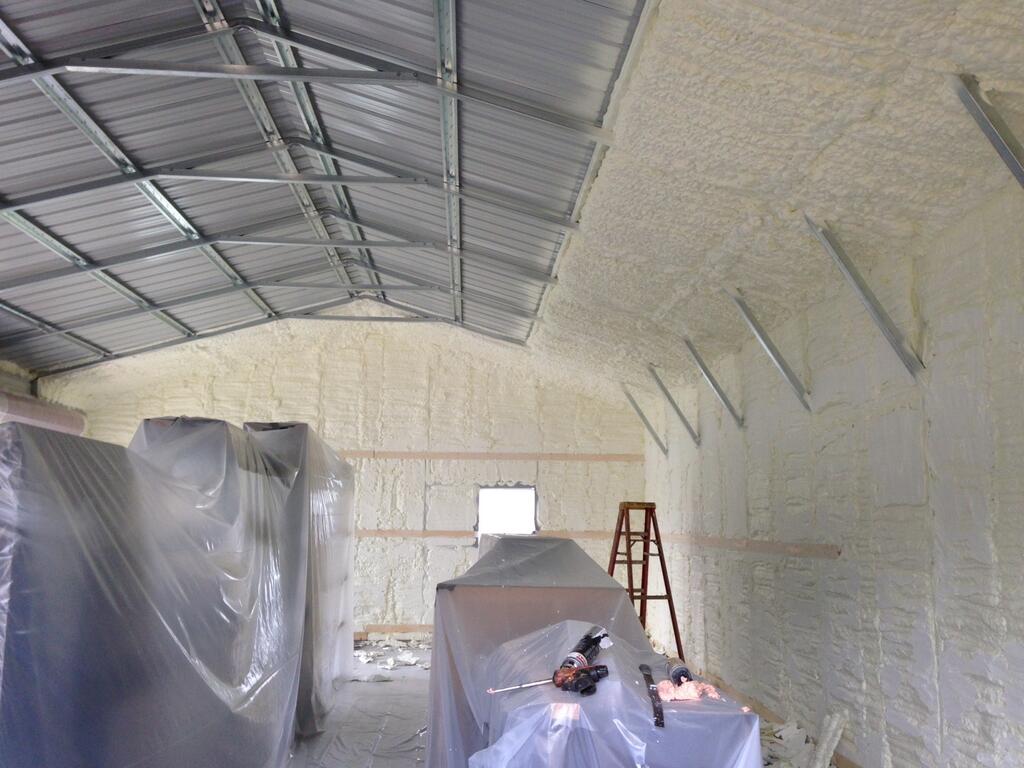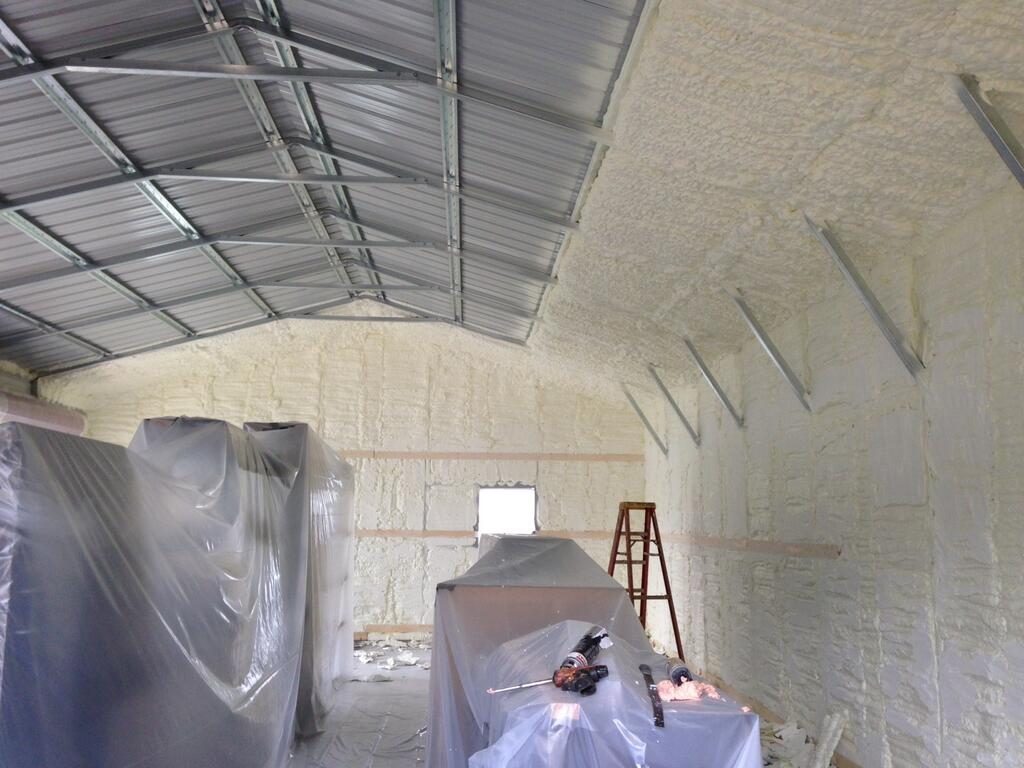 Another popular insulation type is spray foam.
Offered in liquid form, this foam consists of polyurethane or another polymer. The liquid is sprayed on to the walls and will expand once it comes in contact with the structure. The liquid then turns into a solid cellular material of air-filled cells.
A major benefit of spray foam is that it fills every space – even the small spaces where air will escape into a building.
Unusual shapes are the right choice for spray foam, and this material is preferred over batt and blanket insulation. Caulking is not needed either with spray foam as an airtight seal will be formed immediately.
Another Option To Consider is Bubble Insulation.
Bubble Insulation
A newer option we like from EcoFoil is their double bubble wrap roll insulation for metal buildings. Each layer is composed of polyethylene bubbles that function as an additional thermal barrier that helps stop condensation.
If your budget allows we recommend combining one of the other insulation materials with some type of radiant barrier bubble insulation. This greatly improves your ability to limit heat transfer and boost your overal R-value.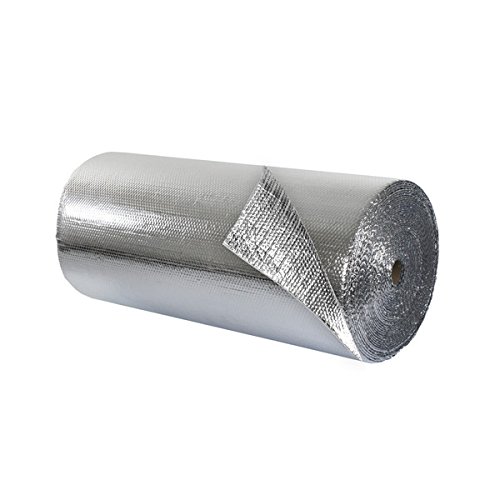 How To Improve Your Energy Efficiency With Any Type Of Insulation
We recently read an interesting study from the Florida Solar Energy Center that shows have effective radiant barriers can be in reducing heat transfer in attics. With that information, we now recomend combing a radiant barrier with your traditional insulation to reduce overall heat transfer and further lower energy costs.
Judging Your Steel Building Insulation Choices
The insulation you choose will be highly dependent on your budget. Spray foam generally outperforms batt and blanket, but loose-fill and rigid board are good options, too. Rigid board, made from fiberglass, would be the best option for roofs and basements as the high insulation rating allows it to insulate the home better than, say, loose-fill or batt and blanket.
Fiberglass is also one of the preferred materials for metal and steel buildings and homes. Combined with some type of radiant barrier insulation like RadiantGuard and you get the maximum level of energy efficiency.
Spray foam comes in at a close second, or maybe even first depending on the structure, because it expands. When odd shapes or small areas are often missed via other insulation types, the liquid foam can get into every small crack and corner, insulating areas that often lead to drafts and air leaks.
Your building is unique, and it's a smart choice to discuss your option with the designer if you have any questions.
The right insulation will keep your home warm in the winter and cool in the summer.
Compare Prices & Save Up To 33%