Shipping Container Pools Are Real & You Are Going To Want One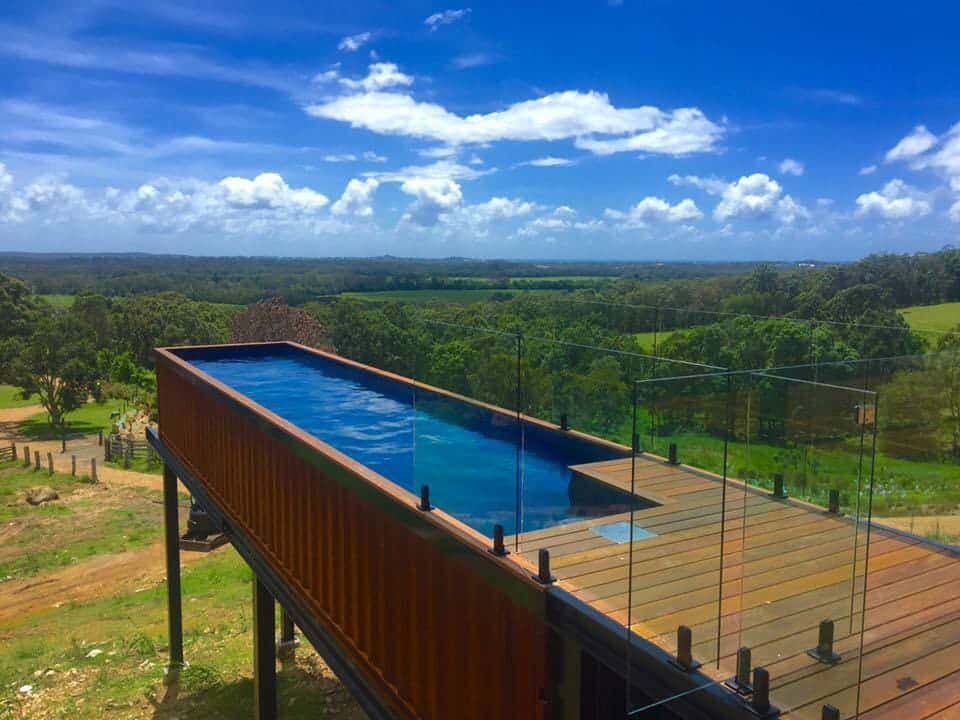 Shipping container pools are a practical way to install a pool on your property that doesn't require you to pour concrete, wait weeks for installation or even have the pool as a permanent feature.
over 27,000 kits delivered
Compare Kit Prices & Save Up To 33%
Let us help get you wholesale pricing on your metal kit.
When you buy a shipping container pool, you're purchasing a modular pool (it does require a crane to move).
But these pools look great.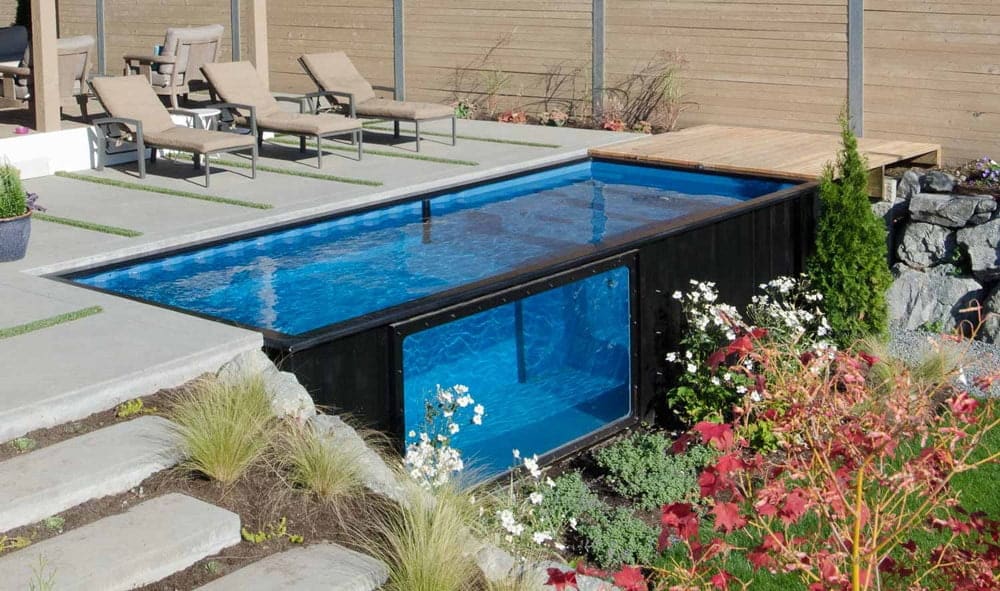 When you have a shipping container pool, you will have options for glass siding to see into the pool from the side as well as smart pool options. The smart pool options may include smartphone compatibility (with some models) to control pool temperature and function.
Pools come in three main sizes:
8' x 12'
8' x 20'
8' x 40'
You can also choose to use these shipping container pools as an above-ground or in-ground pool. Dividers are available for most models that will allow you to make half of the pool a hot tub and half of the pool an actual pool.
There are models that have a fiberglass shell attached and the owners customize the actual container. Customization allows for stairs to be added and for pumps to be placed before the fiberglass shell to keep every functioning part of the pool contained.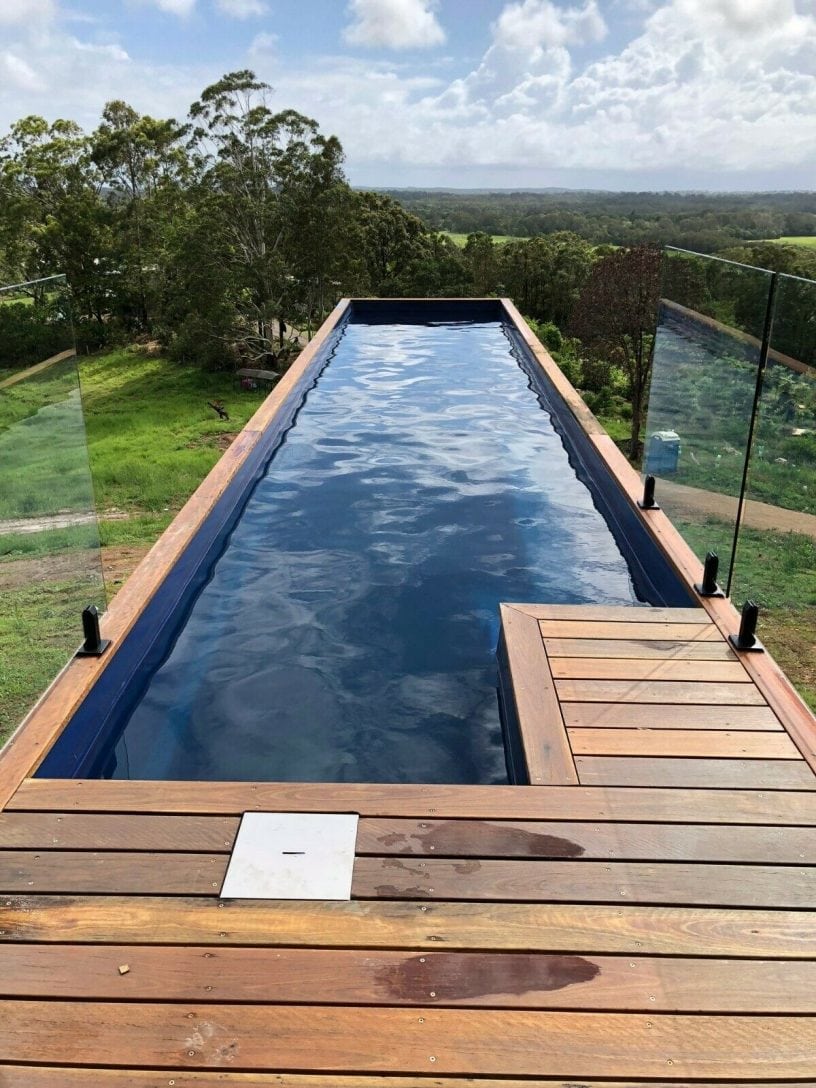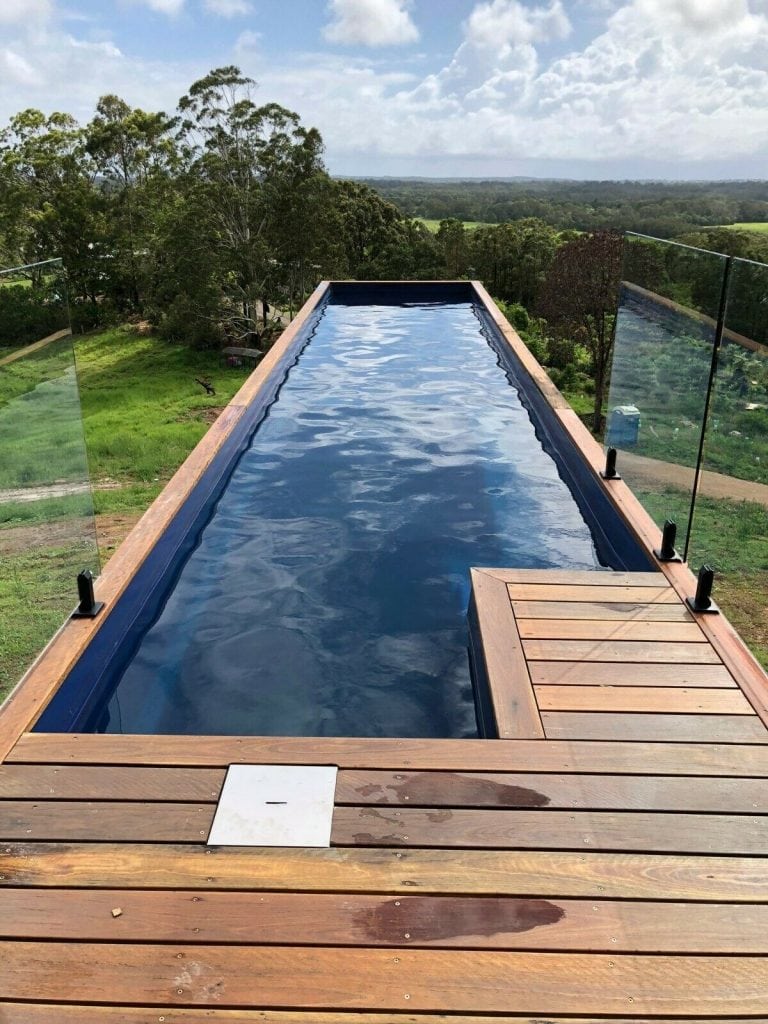 5 Benefits of Using Shipping Containers For Your Pool Enclosure
Shipping container pools offer a number of benefits, including:
#1 – Affordable Alternative to In-Ground Pools
In-ground pools are beautiful and durable, but they're also very expensive. Shipping container pools offer the same level of beauty and durability without the extra-high price tag.
Think about it: thousands of shipping containers are dumped every single year. It's easy to find second-hand containers in great shape and at affordable prices.
#2 – Customizable Designs
Shipping containers come in a variety of sizes, and they can be modified to the style and functionality that you want.
Pools can be outfitted with glass to give you views of the surrounding landscape from underwater. You can install dividers for a pool/hot tub combo. You can even install LED lights to light up your container pool at night.
#3 – Easy to Install
In-ground pools are notoriously expensive and difficult to install. Why? Because they require excavation. With a shipping container pool, you don't have to worry about digging up your yard.
In fact, these pools come fully functional and ready for use (as soon as they're filled). Plumbing, heating and electrical systems are already in place as well as any other features that you may want. All you need to do is prepare the foundation.
Once your pool is delivered and set, all you have to do is fill it up and enjoy it!
#4 – Highly Durable
Shipping container pools are made of steel – one of the most durable materials on the planet. They're designed to withstand hard wear and tear. In other words, they're built to last.
If you live in an area that's prone to natural disasters, shipping container pools are a great option. They can withstand harsh weather conditions, like earthquakes and hurricanes.
#5 – Portable
Unlike an in-ground swimming pool, shipping container pools aren't permanent installations. If you decide to sell your home, you can take your pool with you.

What is Used for the Pool Lining?
A common question that consumers have is what will the pool lining be made from?
The pool lining is often made of a fiberglass material, but you may be able to choose a different type of liner for your pool.
Additional liner options may include:
Shipping containers may also have watertight welding and be painted on the bottom, which will act as the liner.
When purchasing your pool, be sure to inquire about the lining if it's something that is a concern to you.
How Much Do Shipping Container Pools Cost?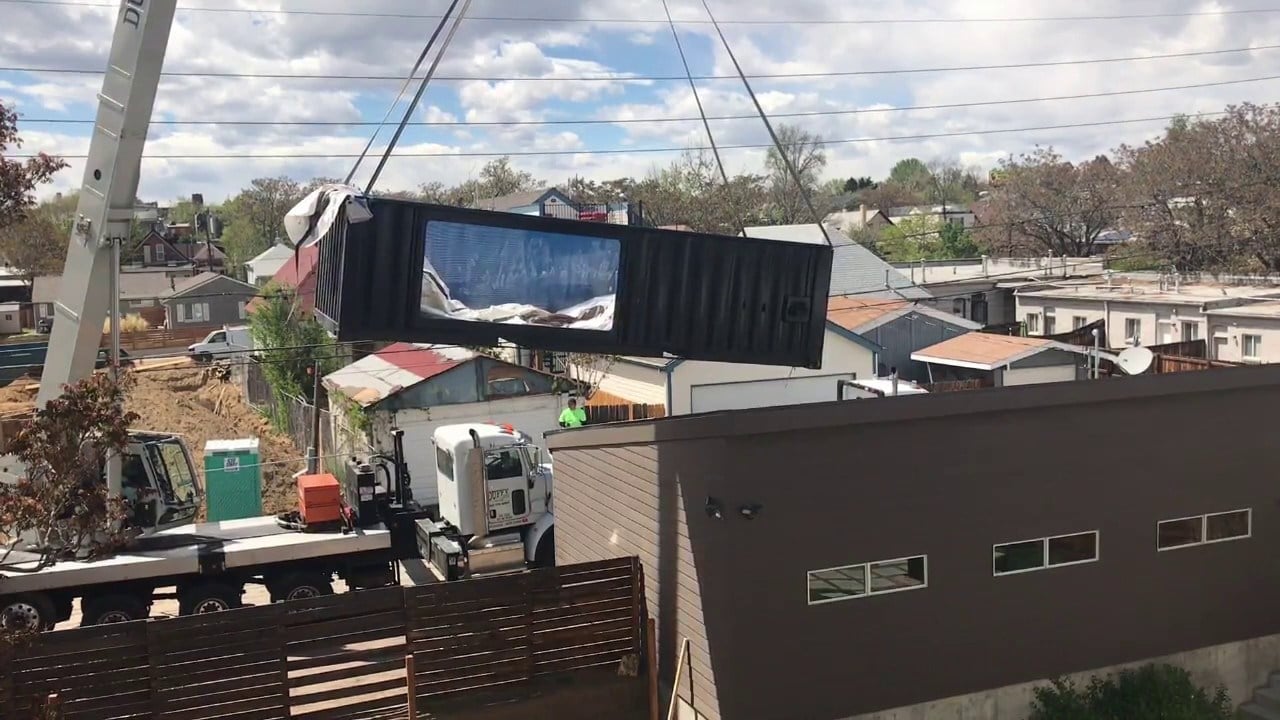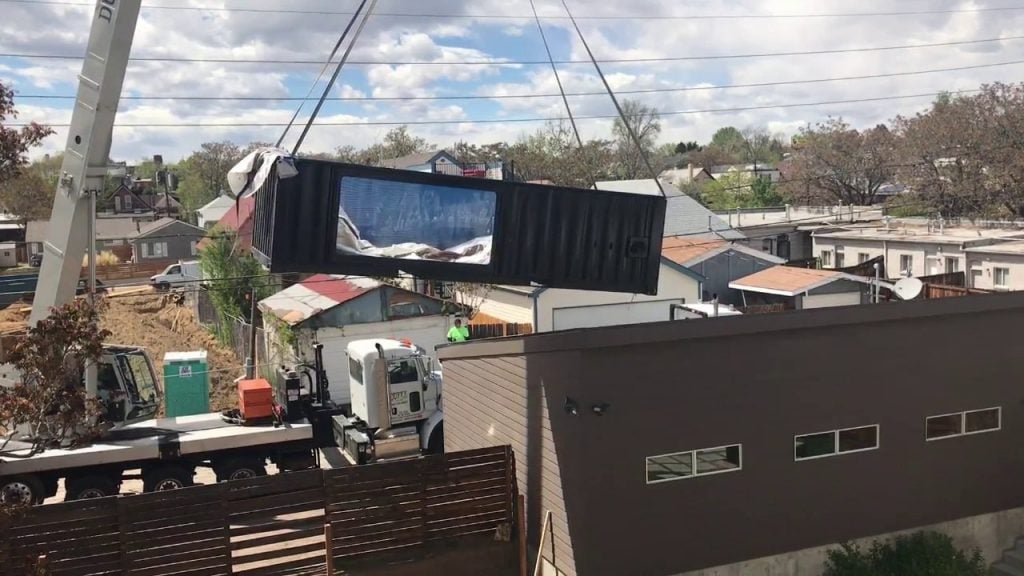 Price is highly dependent on the customization options you choose and the company that you work with to design or purchase the pool from. The good news is that we were able to find a few options for these pools to be able to compare prices for you.
eBay has a variety of sellers, and you'll find that the prices for shipping container pools are:
$35,900 for an 8' x 20' design
$45,900 for an 8' x 40' design
You can find options on eBay where you can save money on the glass if you supply your own.
Mod Pools have a wide range of prices depending on how much customization you request. The Canadian company sells pools that are:
$16,500 for an 8' x 12'
$29,900 for an 8' x 20'
$39,000 for an 8' x 40'
When looking through forums and other cost comparison sites, we found that the average homeowner will spend $33,000 to $55,000 on their entire pool. You have to consider any additional work that needs to be done on the site to properly place the pool.
In most cases, a company like Mod Pool can cost less than having an in-ground pool put in place. You don't have to pour concrete or wait for the pool to set. And there's no need for assembly, so when you purchase a shipping container pool, it's ready to go as soon as you can fill it.
Cranes are used to install the pool, and Mod also adds smart technology to make the pool even more enticing for potential owners.
Where Do I Find Shipping Container Pools for Sale?
If you don't want to go the DIY route – it's a little difficult – you can find companies or people that are already selling shipping container pools. You have two main options to choose from:
Mod Pools
Mod Pools is the go-to choice, with the company building over 253 of these pools already.
The company has patented their process, and they provide a real-time estimate with a 3D pool builder to help you get started.
Mod Pools allows you to have a shipping container pool without having to go through the entire design process on your own.
And there are also benefits to working with the company, including:
100% financing
30-second application
No equity required
Each pool comes with a unique configuration to match your specific needs. Smart pools can also be designed to offer:
Easy temperature control
Smartphone control of lighting and jets
Mod Pools also allows you to add what they call the "Modpool divider" to the pool. When you use the divider, you can transform the pool into a hot tub and back again. When you use this company, they claim that you can have your pool ready for use in as little as a day.

eBay
eBay is another great option for anyone who wants an already-made shipping container pool. When you choose eBay, you need to make sure that you're dealing with a reputable seller and that you do your own due diligence.
You may not be working with someone like Mod Pools that will hold your hand through the process and be able to offer the industry's top customization options.
You can find companies that are on eBay offering these pools that will provide a more robust service that is similar to Mod Pools. For example, Safe Room Designs Pools, is one seller that will be able to help you more through the process.
The company sells on eBay, and they do offer custom size options for the end wall and side wall.
Custom colors and divider walls are also available.