Metal house plans have become increasingly popular in recent years as homeowners seek unique, eco-friendly, and cost-effective alternatives to traditional home construction. These plans utilize pre-engineered metal buildings (PEMBs) as the primary structural component, offering a range of benefits not commonly found in conventional designs. Metal floor plans are especially well-suited for barndominiums, where agricultural and residential spaces are combined into a single, efficient structure.
over 27,000 kits delivered
Compare Kit Prices & Save Up To 33%
Let us help get you wholesale pricing on your metal kit.
PEMBs are known for their durability, low maintenance requirements, and energy efficiency, making them an ideal choice for those looking to build a sustainable home. Metal house plans also provide a high degree of flexibility in terms of floor plans and customization, allowing homeowners to design a living space that perfectly suits their needs and tastes.
Featured Floor Plans
2 bedrooms, 2 baths, 1,600 sqft
3 bedrooms, 2.5 baths, 1,973 sqft (+ 424 sqft porches + 685 sqft garage)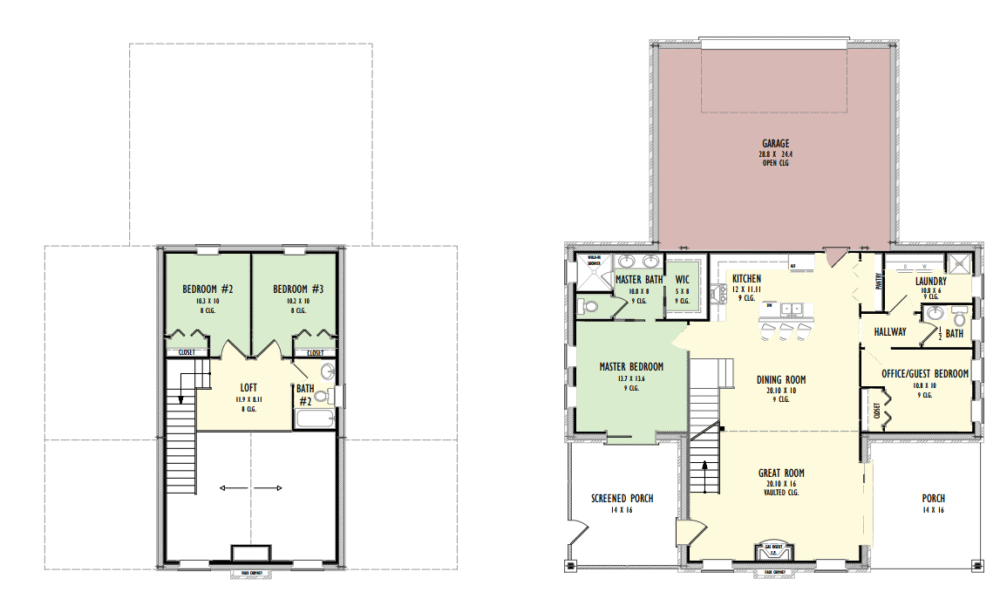 When considering a metal house, it's essential to research the various options available. Some of the most reputable sources for finding these unique home designs include Architectural Designs and MetalHousePlans.com. By exploring different designs and understanding the benefits of metal home construction, potential homeowners can make an informed choice that aligns with their lifestyle, budget, and long-term goals.
Types of Metal House Plans
There are various types of metal house plans, each with their unique features and benefits. Let's discuss three common types: Steel Frame Houses, Container Houses, and Post Frame / Pole Barns.
Steel Frame Houses
Steel frame houses are constructed using a bolt-up steel frame, which provides a strong and durable structure. These homes can be customized to fit any lifestyle, and their exterior finishes can mimic traditional home designs, making them a visually appealing option. The bolt-up steel frame leads to a faster construction process compared to traditional stick-built houses, resulting in cost savings.
Many manufacturers, such as Morton's Buildings, use a steel frame as their foundational structure. These homes offer superior strength and durability compared to traditional wood framing. The steel components are resistant to common issues like termites, mold, and rot, resulting in lower maintenance requirements and a longer lifespan for the building.
Container Houses
Container houses utilize shipping containers as the primary building material. These homes are eco-friendly, as they repurpose used containers and reduce waste. They are highly customizable and modular and can be easily modified to suit individual needs and preferences. The modular nature of container houses allows for easy expansion and reconfiguration, making them a flexible housing solution.
Pole Barns (Post Frame)
A traditional type of stick-built construction. These are often the most economical option for residential construction. You have endless design capabilities and companies such as Mr Post Frame and Hansen Pole Buildings build excellent quality residential homes.
Compare Metal Building Prices & Save Up To 33%