The WeeHouse From Alchemy Architects Gets Better With Age
It's rare for a home to get better with age, but the WeeHouse from Alchemy Architects has done just that.
over 27,000 kits delivered
Compare Kit Prices & Save Up To 33%
Let us help get you wholesale pricing on your metal kit.
Since its inception in 2002, this prefab home has evolved through variations of layouts, sizes, finishes and customizations. In our opintion, each new iteration is better than the last.
But no matter the size, color or customization changes, all WeeHomes have many things in common:
A well-insulated shell
Space efficiency
Proper solar orientation
It's these commonalities that make these homes so timeless, and its Alchemy Architects' commitment to innovation that has solidified WeeHomes' success.
The WeeHouse: Alchemy Architects' Prefab Tiny House
Sonoma WeeHouse
Images courtesy of Geoffrey C. Warner
WeeHomes are technically tiny homes, but they have a "big home" feel thanks to the smart use of space and floor-to-ceiling glass. Open kitchens and built-in cabinetry help open the space to make it feel bigger.
Alchemy Architects offers several versions of the WeeHouse:
1 modular unit: 300-800 square feet
2 units: 1200-1600 square feet
3 units: 1200-2000 square feet
4 units: 1800-2400 square feet
Units can be stacked or arranged in a variety of ways to create a truly customized home.
All WeeHomes come 80%-90% complete.
The WeeHouse is designed to meet International Building Code (IBC) and International Residential Code (IRC) standards. In most cases, WeeHomes are stronger than site-built structures.
All homes are:
Completely insulated with 2×6 walls and 12" floor trusses for ceilings and floors
Outfitted with vented roofs
Nominal R values are as follows:
Floor: R35
Walls: R19
Ceiling: R44
All WeeHomes have steel frames for even greater durability.
Customizations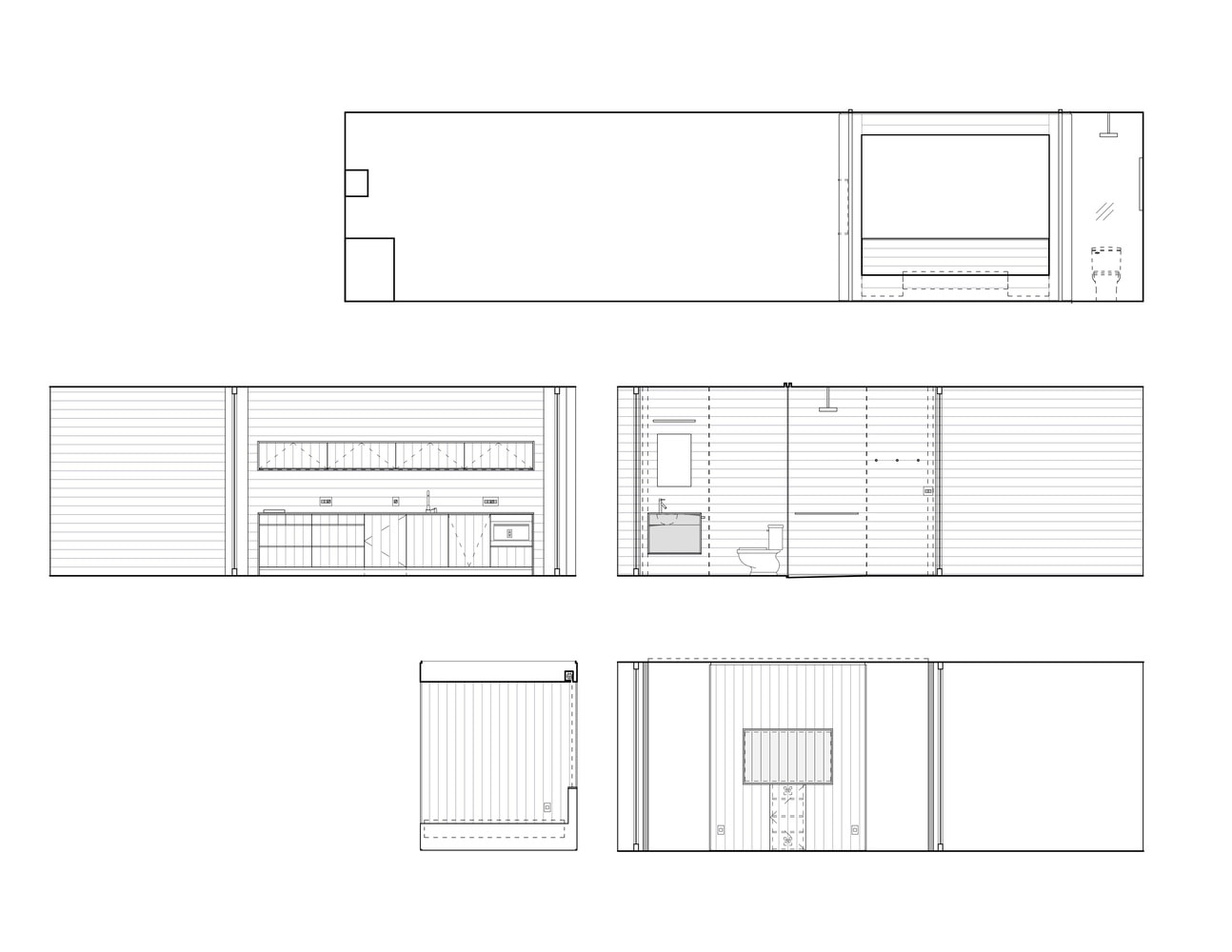 Virtually every aspect of the WeeHouse can be customized to your liking, including:
Cabinets: Matte White, Ebonized Oak, Walnut, or White Oak
Door Hardware: Silicone/Leather, Stainless Steel, Satin Nickel, etc.
Countertops: Quartz, White Laminate + Oak, or Natural Recycled Paper Composites
Hardwood Flooring: Whitewashed Oak, Warehouse, Ebonized Oak, Driftwood, Smoked Oak and Aged Saddle
Interior: 2-panel wood doors; dimmable LED lighting
Exterior: Steel cable railing, steel window shrouds, eaves and overhangs, steel or barn siding
Kitchens are outfitted with stainless steel appliances, while bathroom fixtures are minimalistic.
A WeeHouse takes 9-12 months to complete, depending on the complexity of the site work and permit approvals.
WeeHouse Price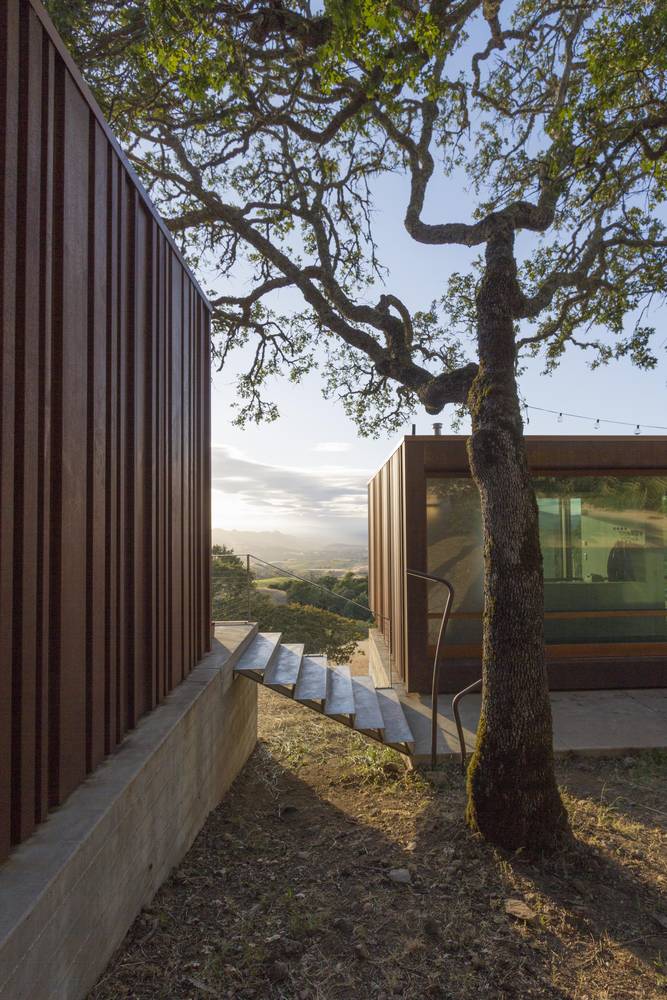 WeeHouse standard pricing includes all interior electric, plumbing, cabinetry, hardwood flooring, windows, doors and other designer-chosen finishes. Typically, Alchemy also budgets for all desired appliances and will provide those that are built-in.
Just like with any other prefab home, the ultimate cost will vary. But Alchemy Architects does provide some ballpark estimates for their WeeHouse.
Size and Cost Ranges
Sizes: 400 square feet, 960 square feet, 1500 square feet and 2000 square feet
Costs: $120,000; $180,000; $290,000; $350,000
Costs can vary greatly depending on the customization options and site work that needs to be done.
Site Costs Can Be Significant
Alchemy Architects offers the following estimates for site work costs:
Simple: Flat lot with standard permits and existing utilities: $50,000
Standard: Sloped lot, permits, upgrade utilities: $75,000
Complex: hillside lot, complicated demo, no existing utilities, city permits: $150,000+
When creating a budget for your WeeHouse, Alchemy will take into account both site and modular costs.
If you are interested in more information, please contact Alchemy Archtitects directly online at Weehouse.com.
Compare Metal Building Prices & Save Up To 33%