The Shokan House by Jay Bargmann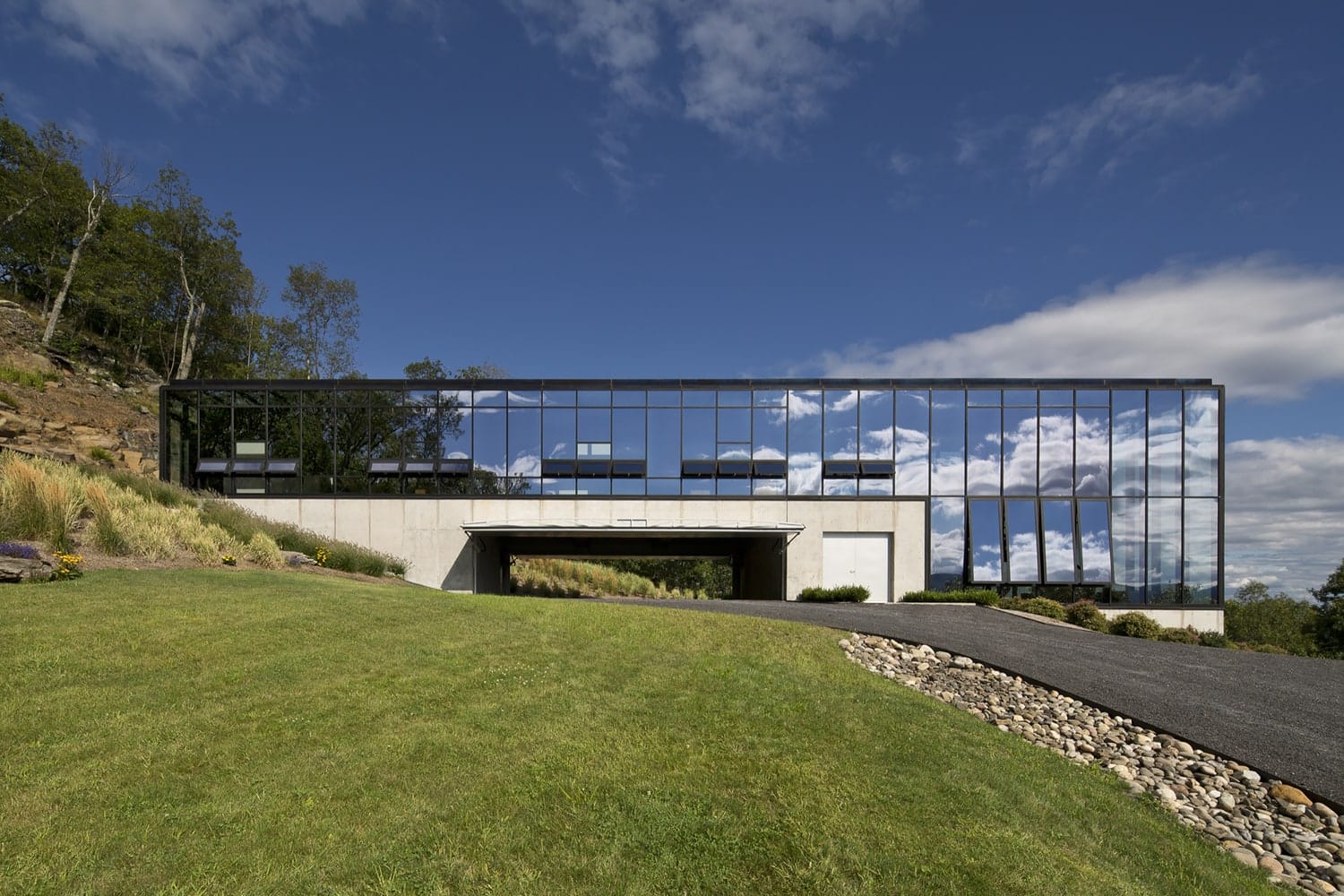 Jay Bargmann's Shokan House is located in Shokan, New York and was completed in 2015.
over 27,000 kits delivered
Compare Kit Prices & Save Up To 33%
Let us help get you wholesale pricing on your metal kit.
Shokan House Gallery
[modula id="1009902″]
Images courtesy of © Brad Feinknopf.
Built in the modern style, this home in the Catskills is a beautiful modern home on a 20-acre property. The home itself spans 6,000 square foot, and there's a half-mile gravel road leading up to the property.
A man-made pond adds to the appeal of the home which juts out on the hillside with all black steel. Considered a glass house, the home's clear glass allows for spectacular views to enjoy every season.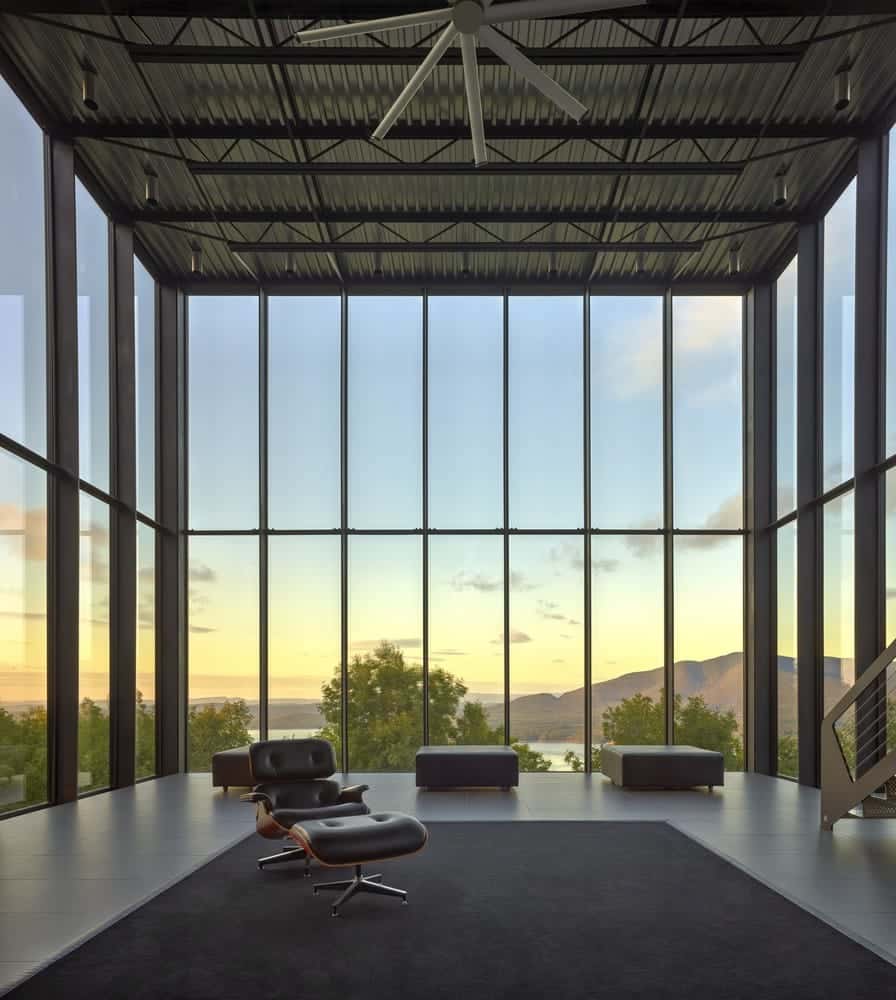 Working with fabricators and contractors, Jay created a home with exquisite customizations and a simple approach. The entirety of the home can be recycled, and there are slender steel piers that act as columns in the home.
Lateral loads are addressed with the diagonal brace.
Glass walls reflect the stunning landscape of the Catskills Mountains, and the dwelling is on the edge of a reservoir. Spruce, birch, fir and oak trees are seen on the property, and it's filled with wildlife, including bears, deer, hawks, foxes and turkey to name a few.
Rectangular in shape, the home's glass walls are framed in black steel that rise from the concrete foundation.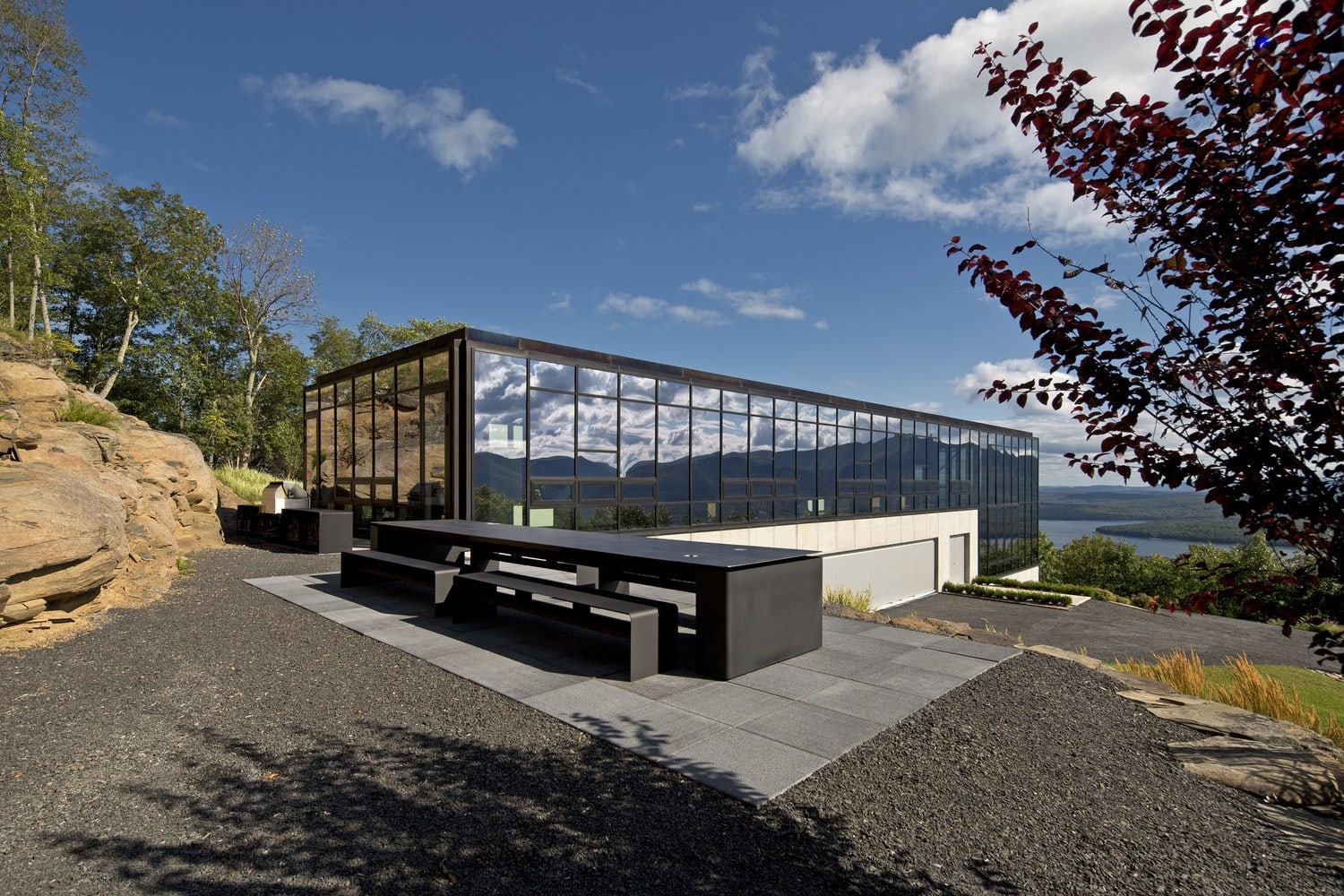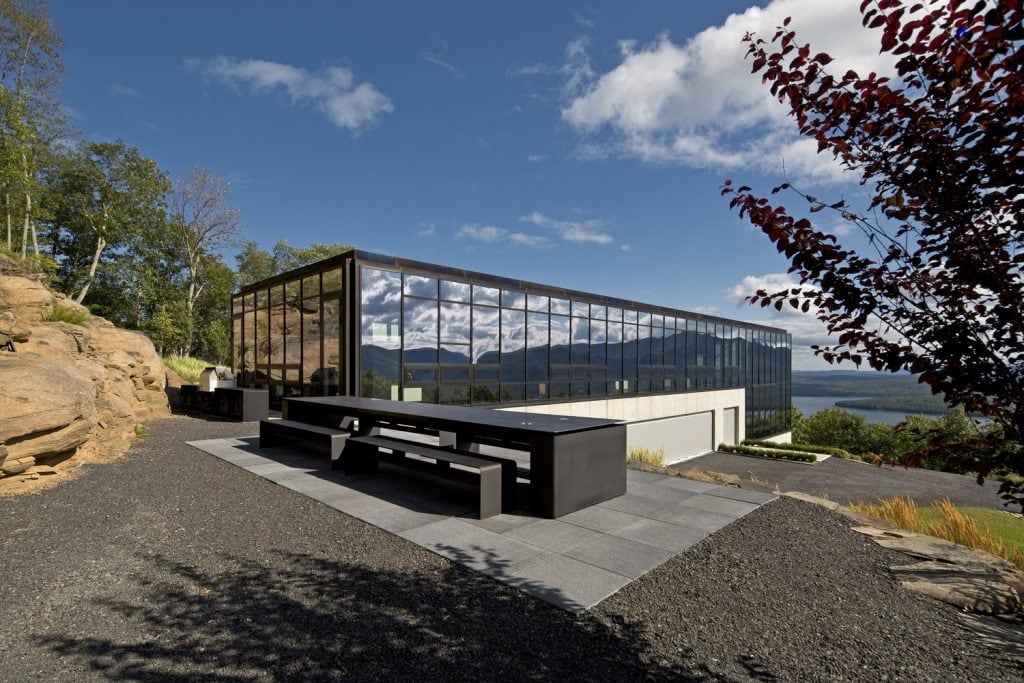 The vestibule has a fireplace, and the distant mountains can be viewed out of the stunning glass walls. Situated on the hillside, views from the window spread across the treetops straight to the reservoir offering serenity and the utmost in privacy.
The dining room and kitchen are on the second floor along with two bedrooms and a library that allow guests to sit back and read a book in one of the most peaceful places in New York. On the bottom floor, chairs are situated to view the magnificent fireplace surrounded by a wooden exterior and inserted into the wall along with shelves.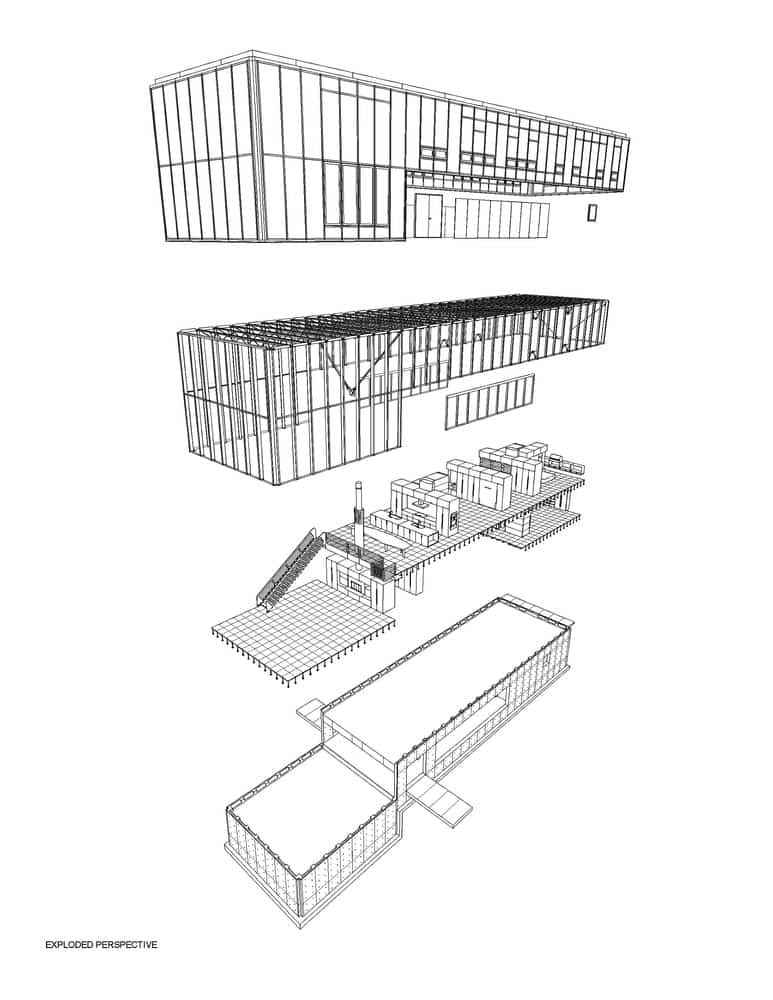 Open web joists are supported by T sections which are bolted into the foundation.
Walnut cabinetry is seen throughout the home with ample stainless-steel work surfaces.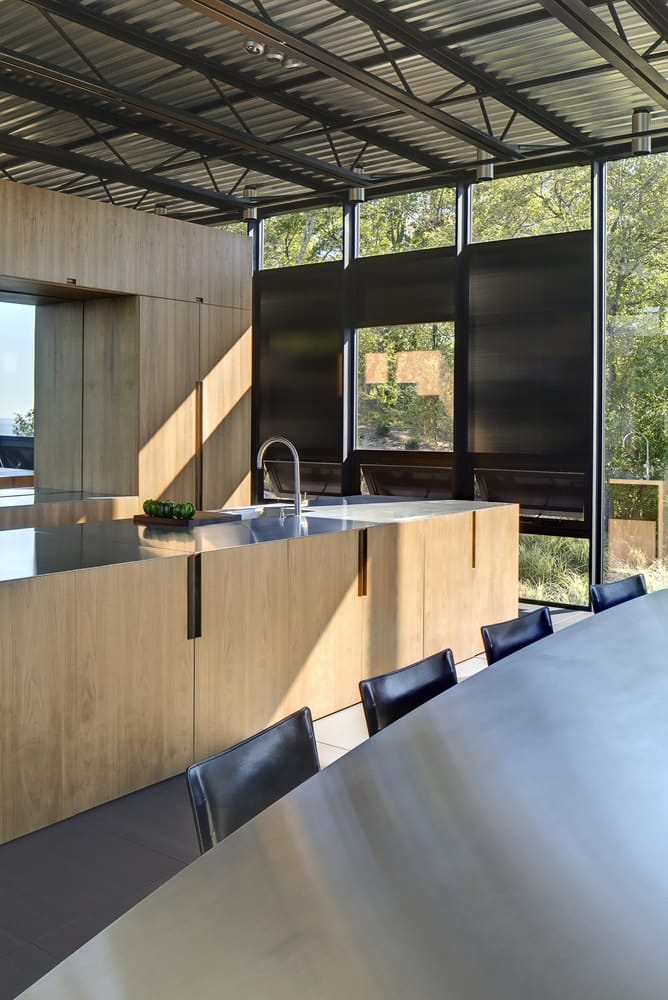 The kitchen features stunning views with walnut cabinets and a countertop. The dining table has room for 12 chairs and is sleek in design to go along with the home's modern look. A large cooking range is in the center to allow the cook to entertain guests while cooking. When looking in either direction, guests can glance over at the mountains through the large, windowed walls.
Bargmann is a partner of Rafael Vinolu Architects, a firm that he has helped start and allowed him to build the Shokan House. You can view more of his work at https://vinoly.com/leadership/jay-bargmann/.
Compare Prices & Save Up To 33%