Scandinavian Metal Houses (Swedish Architecture & Design)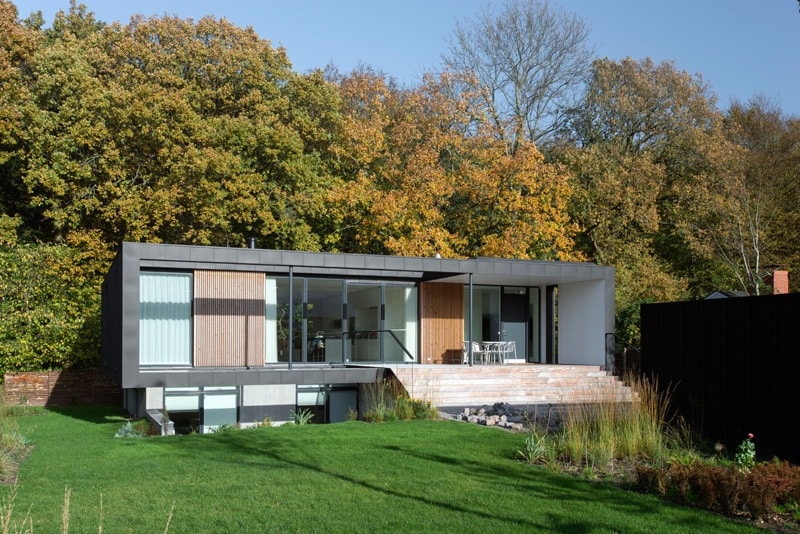 If you value simplicity in design, you might want to consider a Swedish style for your next home.
over 27,000 kits delivered
Compare Kit Prices & Save Up To 33%
Let us help get you wholesale pricing on your metal kit.
In this style guide, we are going to go in-depth into what Swedish home design is, what features define it, and what its benefits are. Then, we will share a few examples with you for inspiration that use metal and steel.
What is Swedish Home Design?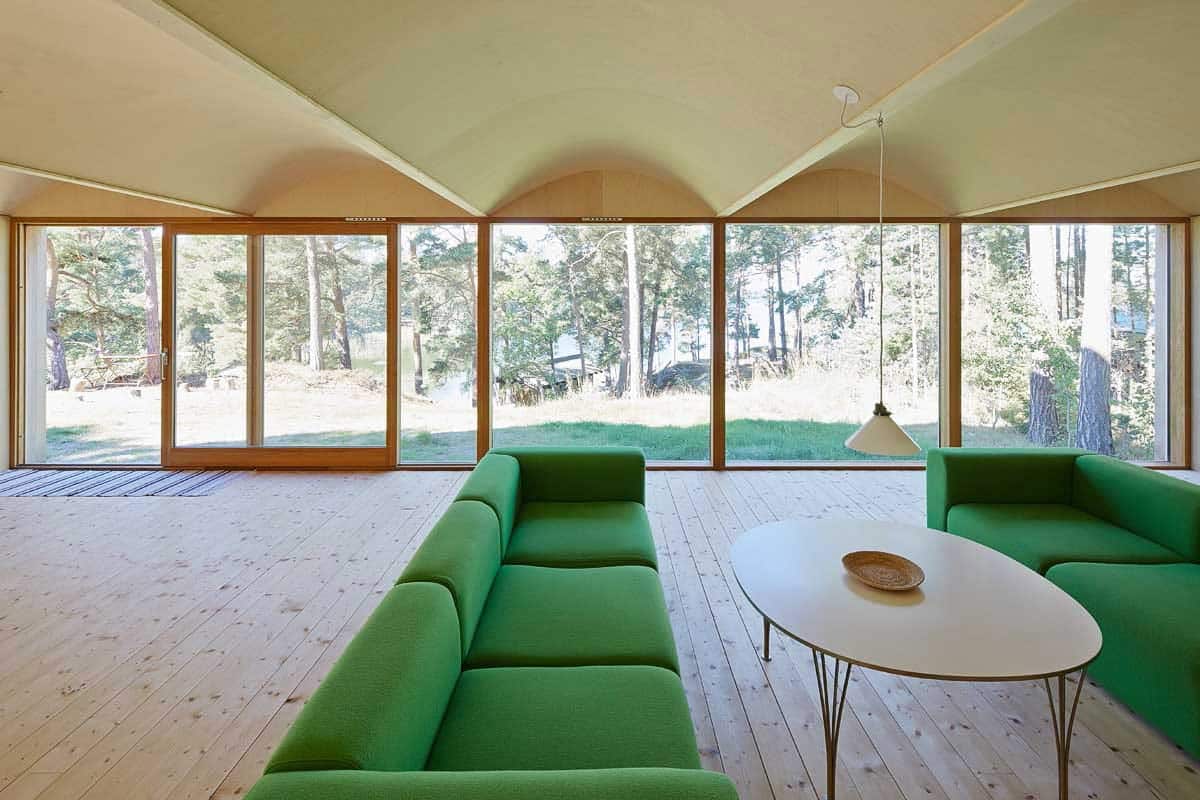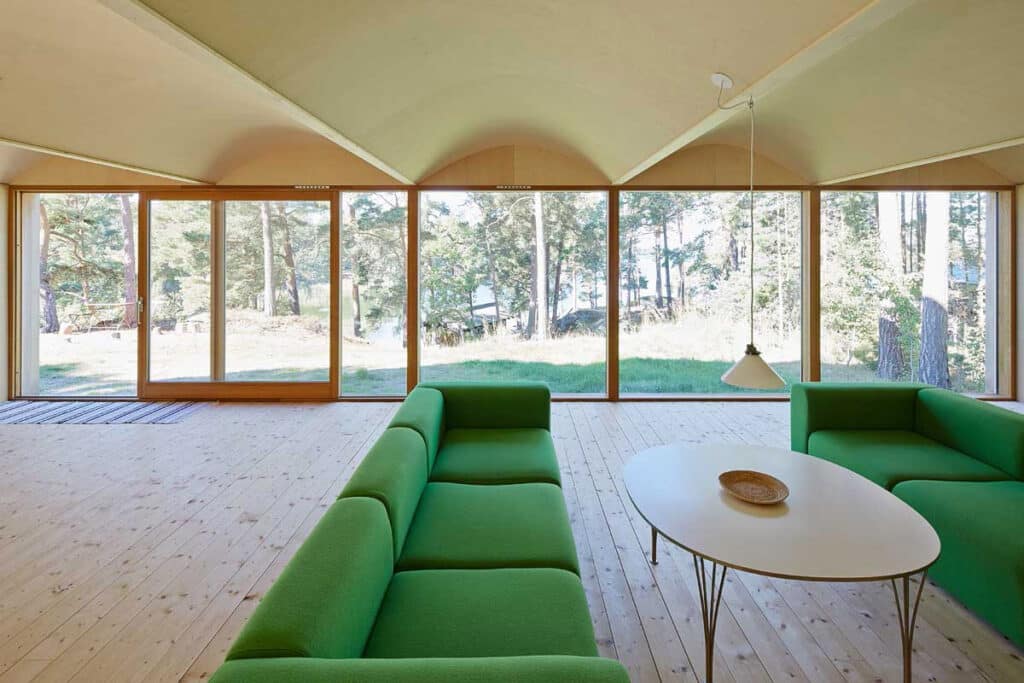 When we talk about Swedish house design, also often just called "Scandinavian home design," we are discussing a very specific style. This style originated in the 20th century, becoming particularly prominent in the 1950s.
It was during that time that Frederik Lunning began awarding the yearly Lunning Prize to designers throughout Scandinavia. Indeed, offering this award was to his direct benefit, since he imported designs from Europe.
Along with this annual prize, Elizabeth Gordon's House Beautiful magazine features also highlighted the work of Scandinavian designers during the mid-century period. She also created a traveling exhibition called "Design in Scandinavia," which brought even more attention to works from Sweden and beyond.
Today's Swedish home design continues to build upon this rich Mid Century Modern tradition. So, you will see some elements of MCM in modern Swedish design, but also some departures.
Swedish Home Design Features
Because Swedish home design has evolved over the decades, one Swedish home may look quite different from another. But here are some common design elements that generally typify the style.
Open, airy layouts. For the most part, open floor plans are popular in Swedish homes. That said, there are often still wings that feature some cozy, closed-off spaces.
Clean lines and forms. Interiors and exteriors of Swedish homes alike tend to feature simple, streamlined shapes and lines.
Minimalism. Swedish home design is usually minimalist. You can see this play out in both the architecture and the décor.
Large windows and skylights. Because of Sweden's latitude, it does not get a lot of sunlight in the winter. That means it is important to maximize how much natural light can enter the home. That is one reason for open layouts for common areas in Swedish homes. It is also why they tend to feature large windows and skylights.
Neutral and light colors. You will see a lot of white in Swedish homes, along with light tans, greys, etc. This color palette is not just aesthetically pleasing—it also has a functional purpose. Sunlight can reflect off of these light surfaces, scattering throughout the spaces inside the home. That being said, there are exceptions. Some homes feature darker accent colors, or even darker colors overall.
Plenty of wood. Swedish builders love the look of exposed wood grain. As a result, you will see many Scandinavian homes that feature hardwood floors, exposed timbers in the ceilings, wood paneling on the walls, etc. Wood furnishings are popular as well.
Comfortable furnishings. One divergence from a lot of other popular styles of modern minimalism is that Swedish homes usually feature cozy furnishings. Of course, this is not a hard rule, and some homeowners may go with other options.
Pendant lights. While any type of lighting can be used inside a Swedish home, pendant lights are among the most popular light fixtures.
MCM or modern décor and furnishings. Because the Swedish home design style developed during the mid century period, you will see plenty of Mid Century Modern furnishings and decorative items in Scandinavian houses. Just keep in mind that décor should be selected and placed with care, and should never create a cluttered appearance. A few focal points of visual interest are best.
4 Key Benefits of Scandinavian Home Design
Now you have a pretty good idea of what Swedish home design is. But why choose it?
Aesthetics. Perhaps the number one reason to choose Swedish home design is because you love how it looks. The clean minimalism creates an ambiance of elegance and sophistication, providing a serene, uncluttered environment in which to enjoy your days in comfort.
Illumination. If you happen to live at a latitude with short winter days, Swedish home design makes sense from a practical standpoint. It will help you to keep your interior bright.
A perfect balance. While modern minimalism is beautiful, there is no denying that some minimalist homes look rather cold and uninviting. That is not the case with Swedish home design. On the contrary, the generous use of wood in Swedish homes helps to warm their appearances, as do the comfortable furnishings. So, you have a very balanced look and feel.
Versatility. Swedish home design can easily be adapted to fit your individual aesthetic preferences. You can decide if you want to go full-on minimalist with your home, or just lean in that direction. If you like Mid Century Modern furnishings, you can go for a classic look. If you want things to be more modern, you can go in that direction instead.
Why Build Your Swedish Home Using Metal?
You can choose from a wide variety of building materials for a Swedish home. But we recommend incorporating metal components into your structure. Here are some of the benefits of metal for home building.
A modern look. Metal panels for your roof or walls are a perfect accompaniment to the clean lines of modern Scandinavian design.
Strong. Your metal home will be sturdy enough to withstand harsh weather conditions, and will not burn down like wood would in a fire.
Pest-free. Termites and rodents can infest wood-frame homes and compromise their structures. But they will not eat your metal home.
Eco-friendly. You can build your home out of recycled and recyclable metal, which is good for the environment. The longevity of metal also is excellent in this respect.
Low maintenance. Because metal holds up to wear and tear more effectively than wood does, you should not need to put much maintenance into your Swedish metal home.
Long lasting. A metal house can serve your family for generations, long after neighboring homes made of less durable materials have fallen into disrepair.
Cost-effective. Building with metal can cost more than building with wood. But because of the lower maintenance requirements for a metal building home, you will probably spend less money in the long run.
Examples of Metal Scandinavian House Design
Now that you know the benefits of Swedish metal homes, we can take a look at some beautiful examples of modern Swedish design.
1. Summer houses in Slavik by Mats Fahlander
Photography © Ake E:son Lindman/Otto

Here we have a pair of summer homes constructed atop some boulders near a national park by Lysekil, Sweden. One house serves as a residence for the client, while the other is where his parents stay.
It was the site itself that informed the design of the exterior. For one thing, Mats Fahlander did not want to encroach on the boulders, so he perched the homes right on top of them, setting up platforms and bridges to facilitate movement around the buildings. Secondly, he wanted the structures to complement the rocks, so he went with curved rooftops to mimic their shapes.
The homes feature straightforward, simple floor plans. The common areas are located in the front of each building, and bedrooms are in the back.
The glass façade that offers a view of the sea can be opened wide by sliding the massive doors to either side. At that point, the interior and exterior are unified, allowing full enjoyment of the outdoors while staying comfortable within.
While the interior is very minimalist, it is anything but cold thanks to the warm wood tones that dominate every surface.
2. House Husarö by Tham & Videgård Arkitekter
Photography © Tham & Videgard
This vacation home was designed for a family to enjoy while staying in the outer Stockholm archipelago. Like the previous home we shared, this one also is at elevation close to the sea. Beautiful trees surround it, offering an atmosphere of peaceful seclusion.
As you can see, the façade of the home and the roof are covered with folded black sheet metal. The wide panels are all vertically oriented, providing a clean, uniform appearance.
The black also contrasts with the raised seams between the panels, which are a nice match for the warm wood tones you see through the huge glass windows lining one wall of the lower story.
Stepping inside, you will find yourself in the common area, which features wide open wood floors, long, comfortable couches, and an intriguing scalloped shape to the ceiling. You will find the bedrooms and playroom upstairs.
3. Denmark Forest Home by C.F. Møller,
Photography © Julian Weyer
For a home with a very modern look and feel, turn to this example situated on the edge of a Denmark forest. As you can see, the shape of the home is essentially rectangular, but some complexity is added to its appearance by the framing around the upper left story and the sheltered porch it extends into on the right. The metal you see on the exterior is zinc.
The large glass windows offer wonderful views from inside the home, and also bring lots of light into the main living areas. White and natural wood are the main colors, but the kitchen counter and cabinets are dark grey for contrast, which helps to break up the space. The kitchen table and pendant lights are a lighter grey, and there is fur over the backs of the chairs for cozy comfort.
A sleek modern fireplace is built into the common area as well. Rather than being integrated with one of the walls, it is a standalone unit in the middle of the floor, painted grey to match the table.
The bedroom and bathroom have an even more minimalist appearance. The bedroom's focal point is a wall that serves as a headboard. Like the fireplace in the common area, this wall is a standalone unit. If you walk behind it, you will see the wardrobe. Artful placement of lights and windows helps direct the eye around the room to fully appreciate its shape and features.
4. Pulkabacken House by Streetmonkey Architects
Photography © Robin Hayes Photography

In the Stockholm archipelago, you will come across an intriguing black modern house on the island of Värmdö.
You will notice that the house is tall on one end, with a standard boxy shape, but that something unusual happens toward the opposite end. There, the house is built into a slope. But as the ground slopes upward, the top of the house slopes downward to meet it. Indeed, if you view the home from that end, most of it is concealed from view by the hill, leaving your focus on the surrounding trees.
Indeed, this is also the reason why the architect went with black for the exterior. White would have attracted a lot of attention, while black blends in more.
There are also railings all the way around the roof, except at one end. A ladder leads up to the top from the second-floor deck below as well.
As it turns out, the railings are there because the family spends a lot of time on the roof, regardless of the season.
During the summer, the top of the home can be used as a party deck. The sloped part of the roof is covered in grass.
During winter, snow coats the grass. At that point, it turns into a "Pulkabacken"—a sledding hill. Pretty amazing feature, right?
What is the interior of the home like? In contrast with the black cladding on the exterior, the interior features white and wood tones. There are also big windows looking out on the scenery.
Architect Cage Copher also explained that he put in extra bedrooms and wide stairs. He says, "We wanted the house to sleep as many people as possible. In the summer, the population of this area doubles and children migrate in packs from house to house. One night you could end up with all of your friends' children sleeping over, so the bedrooms are large and many."
Compare Prices & Save Up To 33%