How to Build a Metal Workshop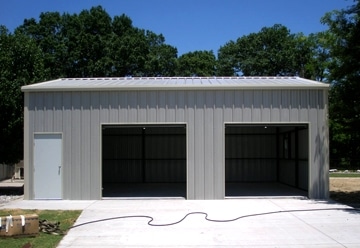 Metal workshops can have living quarters, storage space, space for work tables – anything you could possibly want.
over 27,000 kits delivered
Compare Kit Prices & Save Up To 33%
Let us help get you wholesale pricing on your metal kit.
The process of building a metal workshop may seem straightforward, but there is a lot to know before you start the process.
Sizing Concerns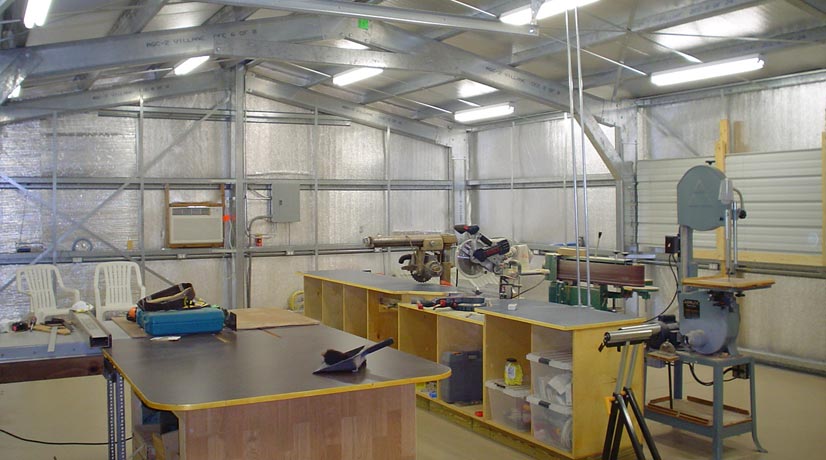 Before you start looking at metal shop building plans and shop building manufacturers, you must determine the size workshop you need. This is paramount before you do anything else. While too much space is never a bad thing, this doesn't mean that bigger is always better.
When a building is larger, you need to factor in:
Land usage or land costs
Material costs
Insurance costs
Utility costs
The larger the building, the more all of these costs will be. A budget is a must-have, but if you don't need all of that space, the building may be too big for you.
A few points to consider are:
Space needed for working on projects
Do you need a small office?
Do you want to have living quarters?
There also needs to be space set aside for:
Bathrooms
Air compressor
Air conditioning / heating unit
If you're planning on building a shop on land that you already own, you need to be cautious of:
Zoning laws
Building codes
Utility lines
There's a lot that goes into building on your land, and if you have neighbors, you may not be able to build too close to the property lines. I recommend sitting down and trying to determine the exact size metal workshop that you need.
Once you've determined the size of the shop, you'll need to make sure that the land can accommodate the building.
A few contractors recommend choosing a size than adding 20% to the size to come to your final building size. Why? Shops can last for 20 years, and while you might not need the space today, you'll find that your needs will change over time.
This is obviously a costlier option, so make your own judgment on size.
Permits, labor and materials often go up every year, so this is another thing to consider. If you need to add an addition to the building in the future, it might be a lot more expensive in the future than it is today.
Electrical, Septic and Location Details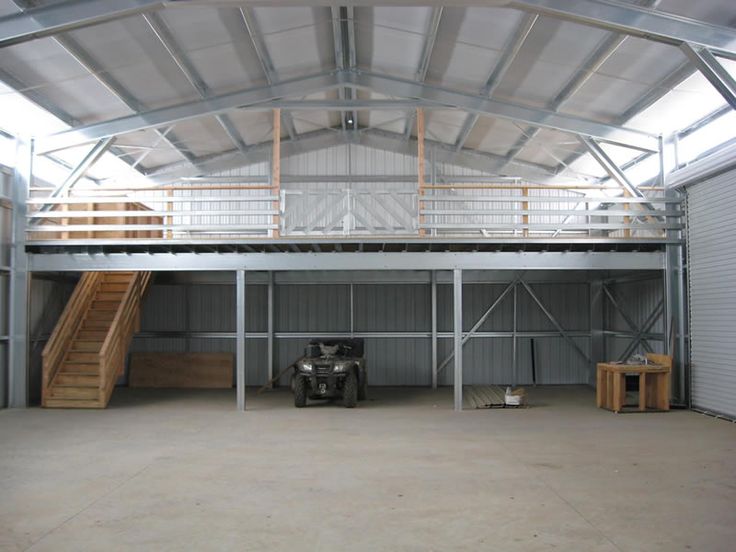 There are a lot of little details that will pop up when constructing your metal workshops. A major concern is the location of any electrical and utility lines. You don't want to dig up these lines, but you also need them to be present so that your building has all of the utilities it needs.
You can hire someone to mark out all of your utility lines or find a way to run utilities to your building.
Location will play a major role in this process, but lines can always be ran even if the building isn't close to the utility lines.
A septic tank will pose a problem. There are laws against placing a structure too close to a septic tank, so make sure that the location of the building is in accordance with local laws. The last thing you want to do is erect a building and have to tear it down because it was built illegally.
You'll also need to have the area:
Made accessible for trucks and builders
Cleared and prepared for the building process
A lot of builders recommend placing the building 100 feet from any water and septic lines as a best practice. This practice will fall in line with most city codes, but always make sure that you consult with a local builder to make sure that you're following local code.
Construction permits and plans will also need to be secured, so budget this into your total overall costs.
Metal Workshop Kit Average Prices and Benefits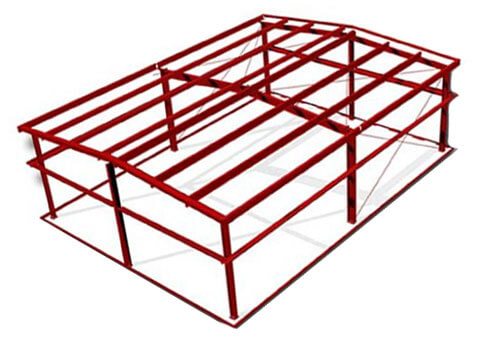 Metal workshops are best constructed using a kit.
Why?
Kits are designed from the ground up to offer the highest level of quality in the industry and reduce costs in the process. A kit eliminates a lot of the guesswork that's part of the building process and includes everything you need to erect your workshop.
There are kits and plans for everything, from metal shop buildings with living quarters to small storage unit kits.
There are a lot of manufacturers that provide kits, including:
Arco Buildings
Morton Buildings
MBMI
Hansen Buildings
Armstrong Steel
You'll find that these manufacturers provide plans for a variety of building types, including:
Residential buildings
Agricultural buildings
Commercial buildings
You also have the option of planning your own building and adding customizations in along the way for a truly custom-designed steel building.
When you choose a kit, you're choosing assurance that your building will meet or exceed local code requirements. Kits vary from vendor to vendor, but they all aim to provide functional necessities that allow your building to be completed quickly with all of your must-haves: doors, windows, skylights, electric and other items.
Kits are (often) fully customizable and offer:
I-beams
Secondary framing
Roof panels
All assembly hardware
Wall sheeting
You can also add on different options, depending on the manufacturer. General Steel, for example, has easy-to-add options that include:
Doors: Roll up, glass storefront and walk doors
Windows: Vertical and horizontal options
Panels: Insulated options
Openings: Steel frame opening for added durability
Extras: Downspouts and gutters
Color options are available, too. When you choose a manufacturer, you'll also find that a lot of the suppliers and manufacturers will work with you to ensure that the building you choose is the right choice.
Companies may offer:
Evaluation of local requirements (wind speeds, snow loads and seismic conditions)
Resources to ensure that the design process is done with precision and meets your needs
Steel building kits, often called steel building systems, are a great choice for first-time builders that have never built their own building. A lot of kit buyers – some 75%, according to Armstrong Steel – are erecting their own building when they purchase a kit.
You'll save money by buying a kit that is pre-engineered, efficient and competitively priced.
Kits are meant to make the building process much easier, but there are a lot of individuals that hire builders to erect their kits, too. This is a great option for anyone who doesn't want to get their "hands dirty," but still prefers to customize their own building and use a steel building kit.
The benefits of buying a metal workshop kit include:
High-quality materials
Designs that allow for structurally sound buildings
Designs that meet or exceed local codes
Faster erection time
Inclusion of all the materials and hardware to start building
Kits allow the do-it-yourself person to construct their own building
Steel is termite- and fire-resistant, allowing for superb longevity
Eco-friendly design allows for 100% recyclable materials
Economical kits are cheaper than traditional buildings and buying separate material
Size options are customizable, but you'll find countless kit providers that offer kits of all sizes, including 30 x 30, 30 x 40 and other building sizes. Buildings can be made large enough to fit everything from an RV to motorcycles, antique cars, garages, full workshops – anything you can imagine.
Building prices will vary from one location to the other, and the prices will also vary based on your needs. If you need to have slab put down, trees cut down or the ground leveled, this will all add to the cost of your building process.
It's all about finding that happy medium of what you can afford.
Keep in mind that the price for erecting the building may go over the initial estimate, so make sure to budget for additional costs appropriately. A lot of times, builders will have additional costs that pop up during the erection process.
Total costs will vary based on:
Building size
Interior
Utility needs
Foundation or land needs
Plumbing needs
Location
Insulation requirements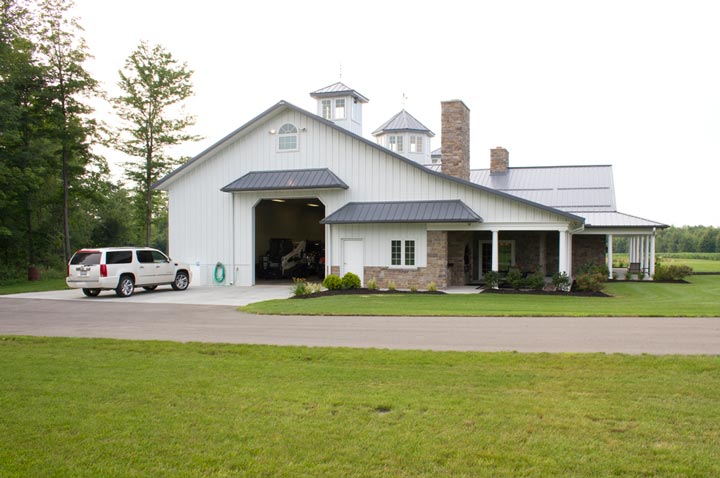 At this point in the process, the only thing left to do is to either erect the building on your own or seek bids for how much it will cost to have a builder erect your building for you.
Compare Prices & Save Up To 33%