Can A Metal Home Be Passive House Certified?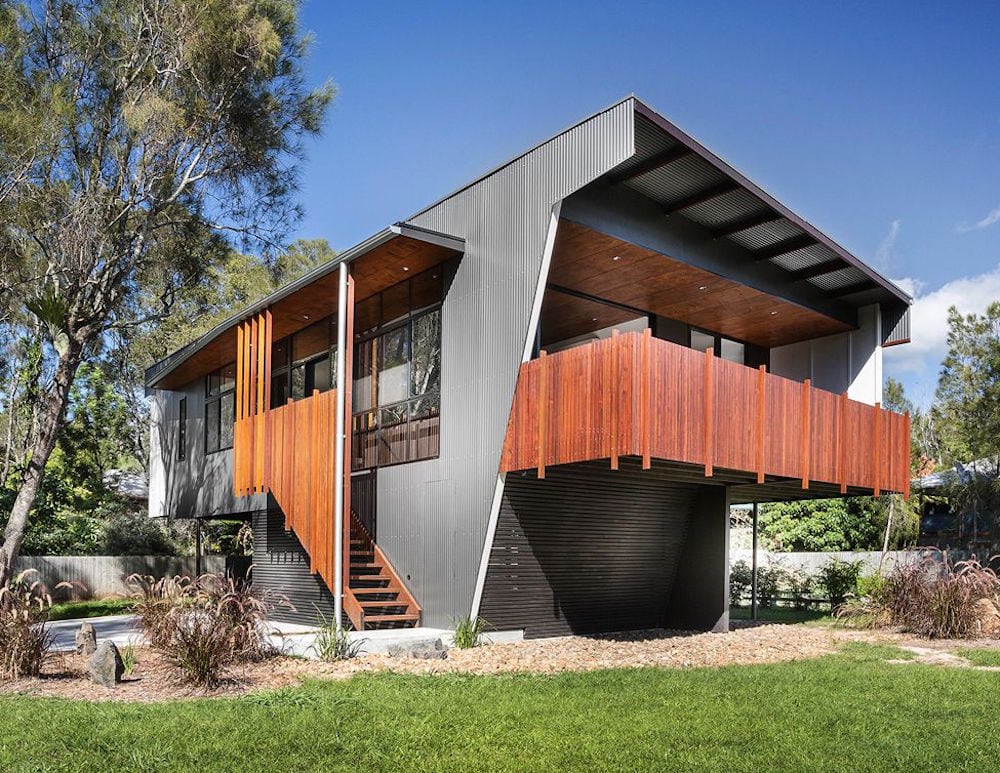 Passive Houses are a popular housing choice for consumers because the homes offer functionality, affordability and energy efficiency. These homes are not comprised of a specific model or type, but are a concept.
over 27,000 kits delivered
Compare Kit Prices & Save Up To 33%
Let us help get you wholesale pricing on your metal kit.
What Is A Passive House?
A Passive House is really a home that meets certain design criteria, including:
Affordability
Energy efficiency
Comfortability
When Passive Housing exists, it allows for a reduction in heating and cooling by as much as 90%. If you compare these housing options to others in the industry that are newly built, you can save as much as 75% on energy costs.
If you compare these buildings to others in the industry that claim to be low energy solutions, the Passive Home will provide a greater level of efficiency. Heating methods are revolutionized in many of these homes, allowing for solar or body heat to provide additional heating in the home.
A few of the key areas where efficiency is optimized are:
Insulation where windows, walls, slabs and the shell of the building are highly insulated. The insulation allows the homeowner to keep heat in the home in the winter and cool air in the home during the summer.
Ventilation is also optimized to allow for fresh air to circulate in the building.
Using insulation and high-end ventilation, it's possible to keep the energy efficiency levels in the home at the highest levels possible. Comfort is never reduced and is often increased when following the design principles of the Passive House.
Design Principles and Certification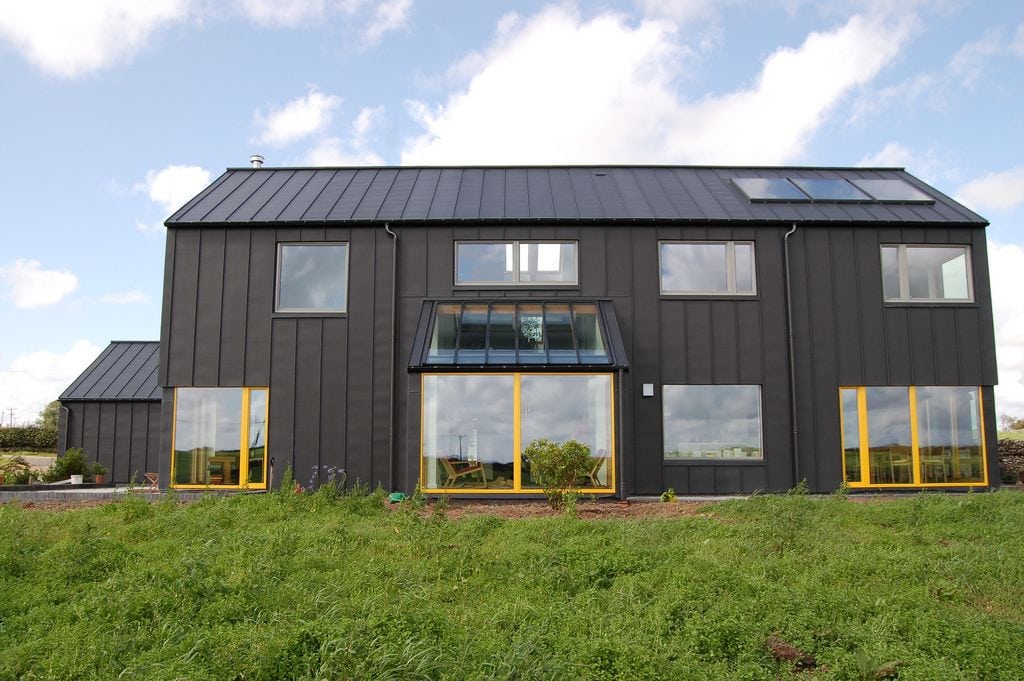 It's imperative that the Passive House Institute's design principles are used in the construction of Passive Housing. The principles are in place to ensure that the building meets a certain level of comfort and energy efficiency.
In total, there are five basic principles that need to be considered:
Continuous insulation must be used throughout the building that eliminates any thermal bridging that may occur
Airtight design must be in place for the building envelope stopping outside air from entering the home and interior air from leaking out of the home
High-performance windows must be installed to keep the sun's rays from impacting the interior of the space too much
Ventilation must be in place that is used to balance the home's heat and moisture levels
A minimal space conditioning system is used in all design concepts to make sure the interior stays sealing and moisture-free
The Institute also offers a certification program that verifies the building is a Passive House according to the principles listed above. Raters and verifiers will conduct a quality assurance and quality control program, ensuring that the home is fully efficient.
When buildings meet the principles, they require 40% to 60% less space conditioning and earn a U.S. DOE Zero Energy Ready Home Status. Buildings will also receive the US EPA Indoor airPLUS label.
Resilience during power outages is an added perk for residential homeowners.
Over 100 multifamily projects have been certified. Pre-certification has occurred in 37 states. Offices, schools, retail spaces and others can also be turned into a Passive House. Building one of these homes is possible even with metal buildings. Anyone that is considering having a Passive Home built will need to work with a consultant or certified designer.
Benefits of Passive Housing
Passive Homes may have small differences between a traditional home, but these differences make a significant difference in the space's energy efficiency and comfort levels. While there are a lot of benefits to consider, the following are some of the most important.
#1 – Comfort
Comfort is the top consideration for homeowners. These homes offer a higher standard of comfort during the hot and cold months of the year. Comfort is able to be kept as high as possible while also keeping construction costs at a reasonable price.
#2 – Quality
Quality is kept to the highest standards with an airtight design and superior insulation. There's also the thermal bridge free design, which eliminates any weak spots in the building and the dreaded cold spots that buildings suffer from.
Excessive heat loss, primarily in the corners of buildings, are eliminated.
Due to the unique quality of the homes, moisture build up in the home is kept to a minimum. Smarter design concepts and an airtight design are able to keep your home energy efficient and still benefit from the many benefits of a modern space.
In fact, 99% of the same materials used in a traditional home is used in a Passive Home. If you want to build a home that meets all of these design principles, it needs to happen in the design phase for the home to truly be Passive. A lot of small tweaks need to be made, but It's a design concept that also can be used in metal buildings.
#3 – Sustainability
Eco-friendliness and sustainability are one of the biggest selling points that builders will mention when selling a home. Cutting back on energy costs saves people money today and in the future.
Primary energy is kept to a minimum, allowing for a more eco-friendly and sustainable building.
Additional energy usage required to make the Passive Home as efficient as it is will be recuperated with future energy savings. It's important whether you're having a stick-built made or you plan on having a metal building constructed, engineers and builders follow the key design principles of a Passive Home.
#4 – Affordability
Passive Homes are surprisingly affordable right from the start. Although the Passive House Standard requires the use of higher quality building components, these higher costs are partially offset by the elimination of costly heating and cooling systems.
Many countries offer additional financial support for Passive Homes, which makes them even more accessible.
That being said, Passive Homes do cost a little more, but it's not quite as much of a sticker shock as you might think. Building a Passive Home in Germany may cost 3-8% more. However, in countries where suitable building materials aren't readily available, the costs may be higher.
Over the long term, Passive Homes can save up to $1,400 per year.
#5 – Versatility
Any new construction can be made into a Passive Home. Any architect can combine individual standards to create a home that meets the Passive House Standard.
The standard can also be used for non-residential buildings, including schools and administrative buildings. By constructing to Passive House standards, municipal buildings can save money over the long-term.
#6 – Energy Efficiency and Better Air Quality
To meet Passive House standards, buildings must be constructed to meet certain requirements for energy usage in heating, cooling, appliances, thermal comfort, airtightness and lighting.
Passive Houses are highly insulated, so they can be heated and cooled using minimal energy.
Energy savings is the most obvious benefit of a Passive House, but these homes also offer better overall air quality.
Continuous mechanical ventilation allows for fresh filtered air to cycle through the home, allowing for exceptional indoor air quality. Fresh air is constantly flowing through the home – 24 hours a day, 7 days a week. Exhaust air is blown outside.
With traditional heating and cooling system, exhaust air is recycled back into the structure to some degree, depending on the system being used.
#8 – Reduced Environmental Impact
Passive Houses are designed to reduce environmental impact. They are carbon-free, don't have fireplaces and don't have oil heaters.
Buildings are responsible for 60-75% of energy consumption, carbon output and heat generation. Passive Homes create a pathway to reduce this percentage and work towards a healthier planet.
How Passive Homes are Built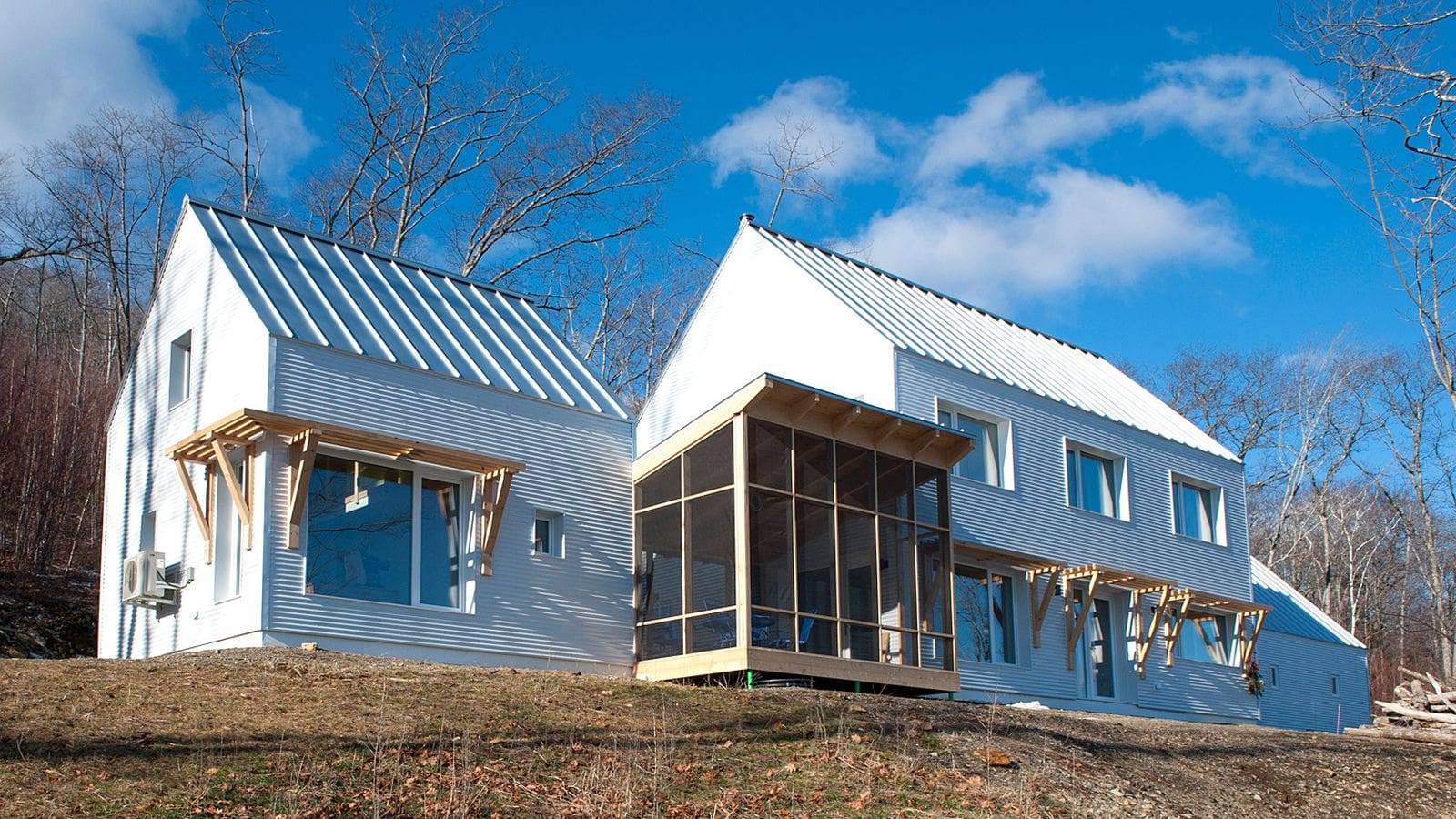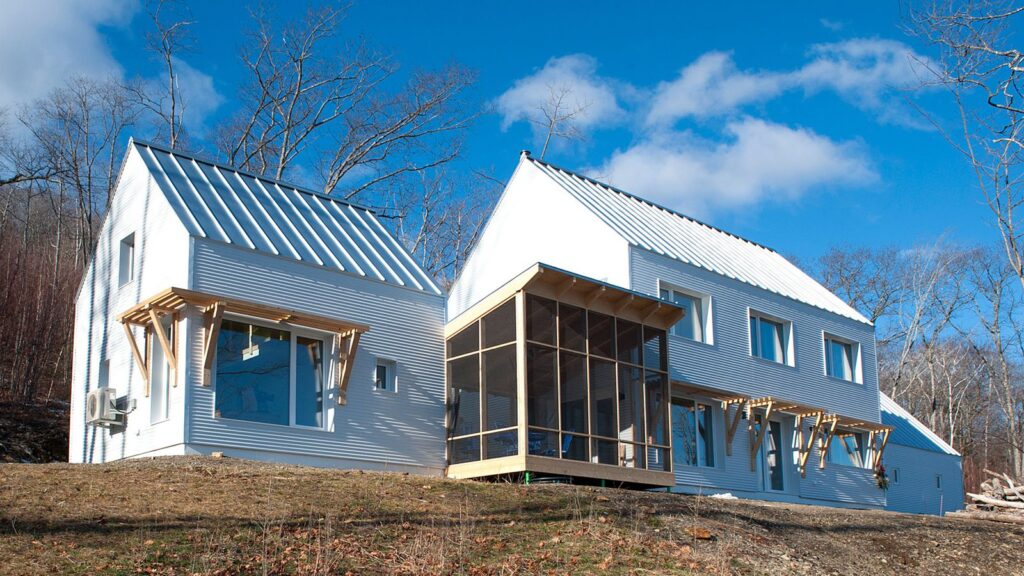 A Passive House isn't all that much different from a traditional home. In fact, 99% of a Passive House is made using the same techniques, materials, works and schedules as regular structures.
It's the design and internal components that make all the difference. All elements have to work together to realize the benefits that a Passive House offers.
Remember, Passive Homes are versatile, and virtually any new construction can be designed to meet the standards. From modern homes to rustic apartments, the design possibilities are virtually unlimited.
That being said, there are a few factors that need to be considered.
Location, Site and Orientation
The structure's location and site will play a key role in the strategies used to meet Passive House standards. A building in the hot desert will require a different strategy than a building in the cooler northeast.
The building's orientation and immediate surroundings will also impact the design strategy.
The goal is to maximize the structure's southern exposure in the winter and minimize it in the summer. There are several ways to achieve this:
Using natural wind and convection to help with heating and cooling
Making use of shade trees and vegetative screening
Using vegetation on roofs
Site constraints may limit options in this department, particularly in urban areas. However, the design process will always take the environment into consideration.
Materials
Passive Houses generally use the same materials that are used in traditional construction. However, metal buildings can also be designed and constructed to meet Passive Housing standards.
Metal buildings are designed to offer better protection for insulation backup to ensure long-term thermal resistance.
Passive Homes must have airtight construction with minimum air infiltration. Metal buildings can easily meet airtight requirements, and metal panels create an air barrier.
Furthermore, metal walls and roofs can include Energy Star skylights and windows.
Not surprisingly, metal buildings in recent years have been used to create net-zero energy projects.
What are the Costs of Building a Passive Home?
Many people wrongly assume that a Passive Home will cost more to construct than a conventional home. True, it may cost more, but not always.
Architect Richard Pedranti designed a Passive House to bust the myth that it costs more to build one. The cost for the home would have been $165 per square foot. According to Pendranti, $175-$200 per square foot is the standard range for new constructions in is area.
Pedranti's design was a 2,300-square-foot house with a simple design, plenty of insulation, modest mechanical equipment and extreme air sealing. The design attracted a lot of attention, including the 2017 Passive House of the Year award.
Passive Houses allow for energy savings, reduced environmental impact and better indoor air quality. Virtually any new home can be made into a Passive House that offers long-term savings.
Compare Prices & Save Up To 33%