396 Private Road 309 #J, Seminole, TX 79360
3.5 acre – 3,104 sqft – 4 bed – 3 bath
$385,000
A charming red barndo on 3.5 acres in Seminole, TX with 4 bedrooms and 3 baths.
Beautiful open living entrance and white kitchen. Wood trim windows and doors, open loft with hardwoods throughout the first floor and loft.
Gorgeous clawfoot bath tub and master bath.
Huge 1,795sqft attached workshop / garage.
Great value in this property and location.
All images courtesy of Zillow.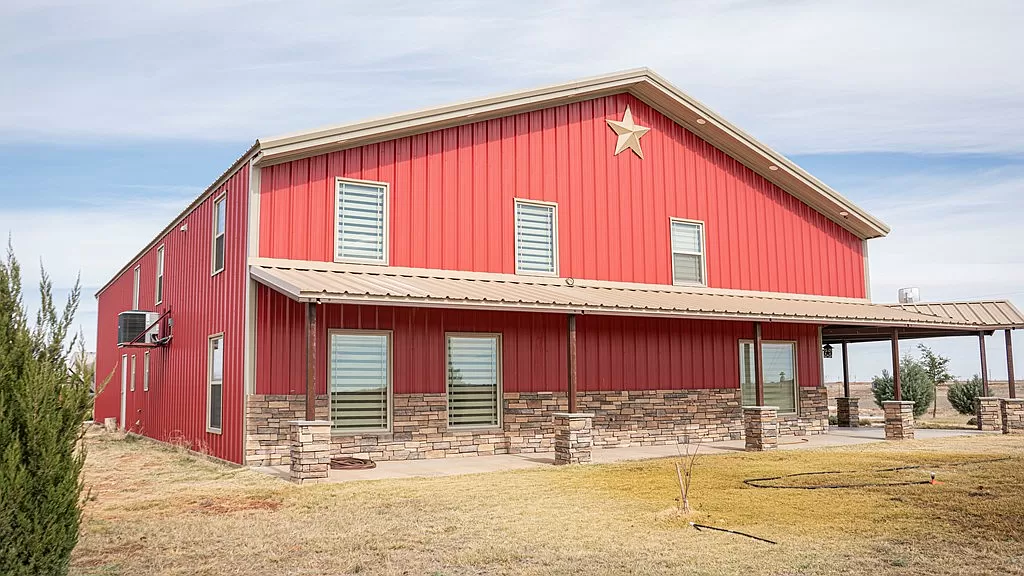 Compare Metal Building Prices & Save Up To 33%