Beverley David Thorne Architect
Famous for his steel Case Study House #26, David Thorne's work as an architect has inspired modern home design in many ways. Born in 1924, Thorne (born Beverley David Thorne) designed more than 150 homes in his lifetime. His specialty? Homes on steep hillsides built with steel.
over 27,000 kits delivered
Compare Kit Prices & Save Up To 33%
Let us help get you wholesale pricing on your metal kit.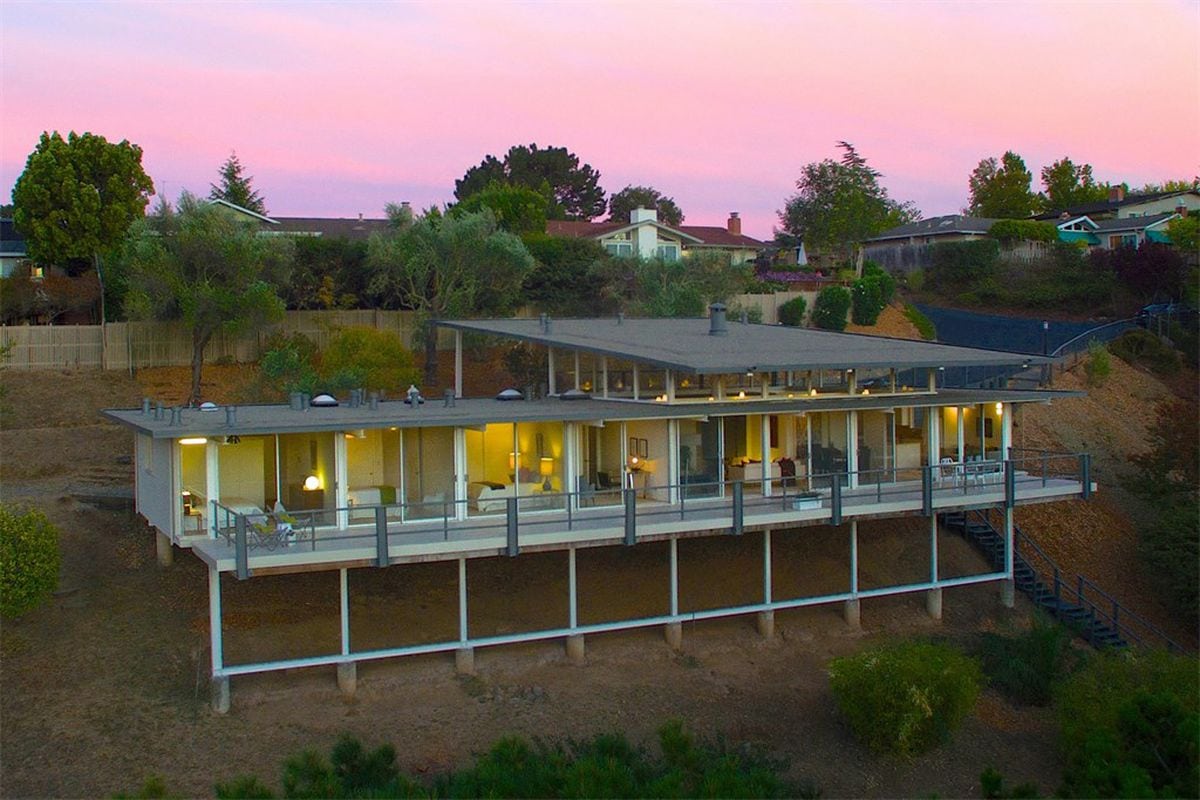 Growing up in Piedmont, California, Thorne was born with home design in his blood.  He designed his first home when he was just nine years of age.
After a four-year stint in the Air Force, Thorne attended UC Berkeley, where he studied architecture and graduated in 1950.
Shortly after graduating, Thorne began working for David S. Johnson, and would spend the next two years traveling the Middle East and Europe.
In 1953, he began working for architect Roger Lee. He soon met musician David Brubeck, and designed his home on the side while working for Lee.
His design catapulted him to fame, sending rich clients his way. But Thorne was not interested in being in the spotlight. He wanted to work with simple clients who wanted inexpensive homes.
Restarting his career, David changed his professional name from Beverly to David.
He resurfaced in the 1980s and practiced primarily out of Hawaii. His three sons help carry on his legacy, working as landscape or home architects.
David's First Home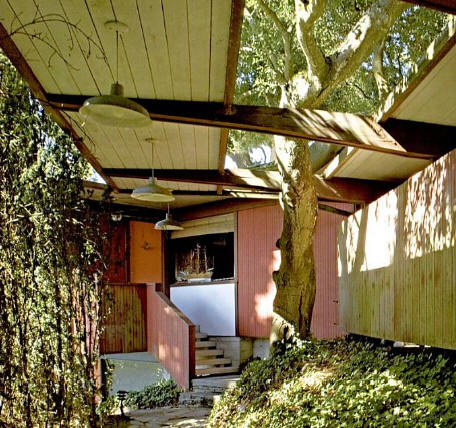 Thorne built his first home in 1948 while still in college and with the help of his friend Donn Weaver. He recalled that the home was built for friends of the Brubecks.
The Heartwood House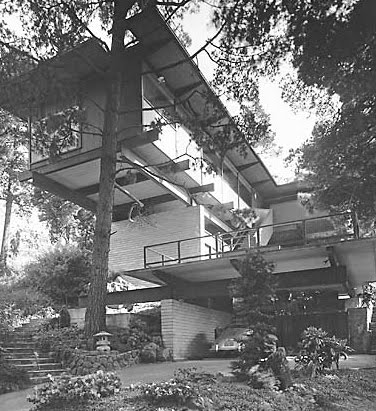 In 1954, Thorne designed a home for Dave and Iola Brubeck, known as the Heartwood House. The home, built by Art Houvanitz, sits on 6630 Heartwood Drive in Oakland, California.
The home was so breathtaking that it was featured on the Ed Sullivan show. The home was sold in 1994 to Christianne and Michael Cheney.
The Ray D. Nichols House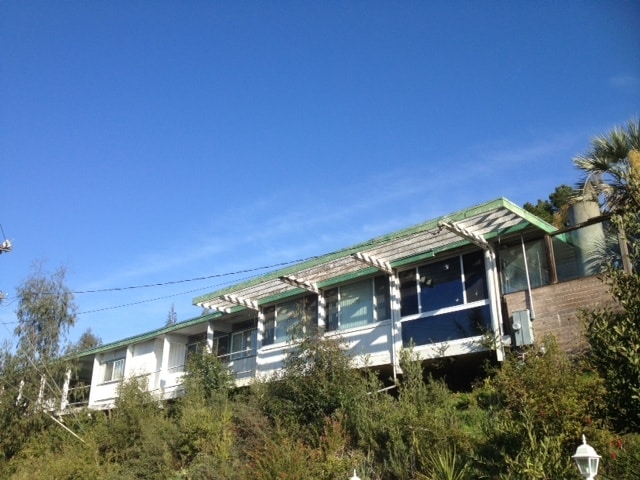 Located at 23 Sequoyah View Drive in Oakland, California, the Ray D. Nichols home was open to the paying public as a tourist attraction. The home opened with a helicopter landing on the roof, and tourist fees went to charity.
Case Study House #26
Images Courtesy of Kathi Elliott & csh26.info
[modula id="1009880″]
David was the last living architect to participate in Arts & Architecture's famous Case Study Homes. The goal of the project was to introduce modern architecture to the general public.
Ironically, the case study homes like this were designed to get the public interested and excited in modern home design. But homes built with steel were too expensive for the average American family at the time. Ultimately, Thorne's style influenced those with the discerning tastes of high design.
The home, also known as the Harrison House, was built near San Francisco in 1962. It was intended to be the residence of Harrison Fuller, CEO of Bethlehem Steel. A TWA pilot/flight attendant couple moved into the home after Fuller's death and lived there until 2015.
The Harrison House's design was based on a simple concept: a shoebox.
The home had eight identical bays that were steel-framed and covered with a flat roof. Social spaces had double height space, and the roof followed the slope of the lot.
Steel was the ideal material for construction on steep slopes, as it required fewer foundations.
The home is still standing today and preserved in its original 1963 condition.
The Harrison House is a prime example of why steel is a preferred material for home building. Nearly 60 years later, the home is still in its original condition thanks at least in part to its steel frame. The only major change to the home was a kitchen remodel.
For more info on David Thorne and his work please visit NcModernist.org.

Compare Metal Building Prices & Save Up To 33%