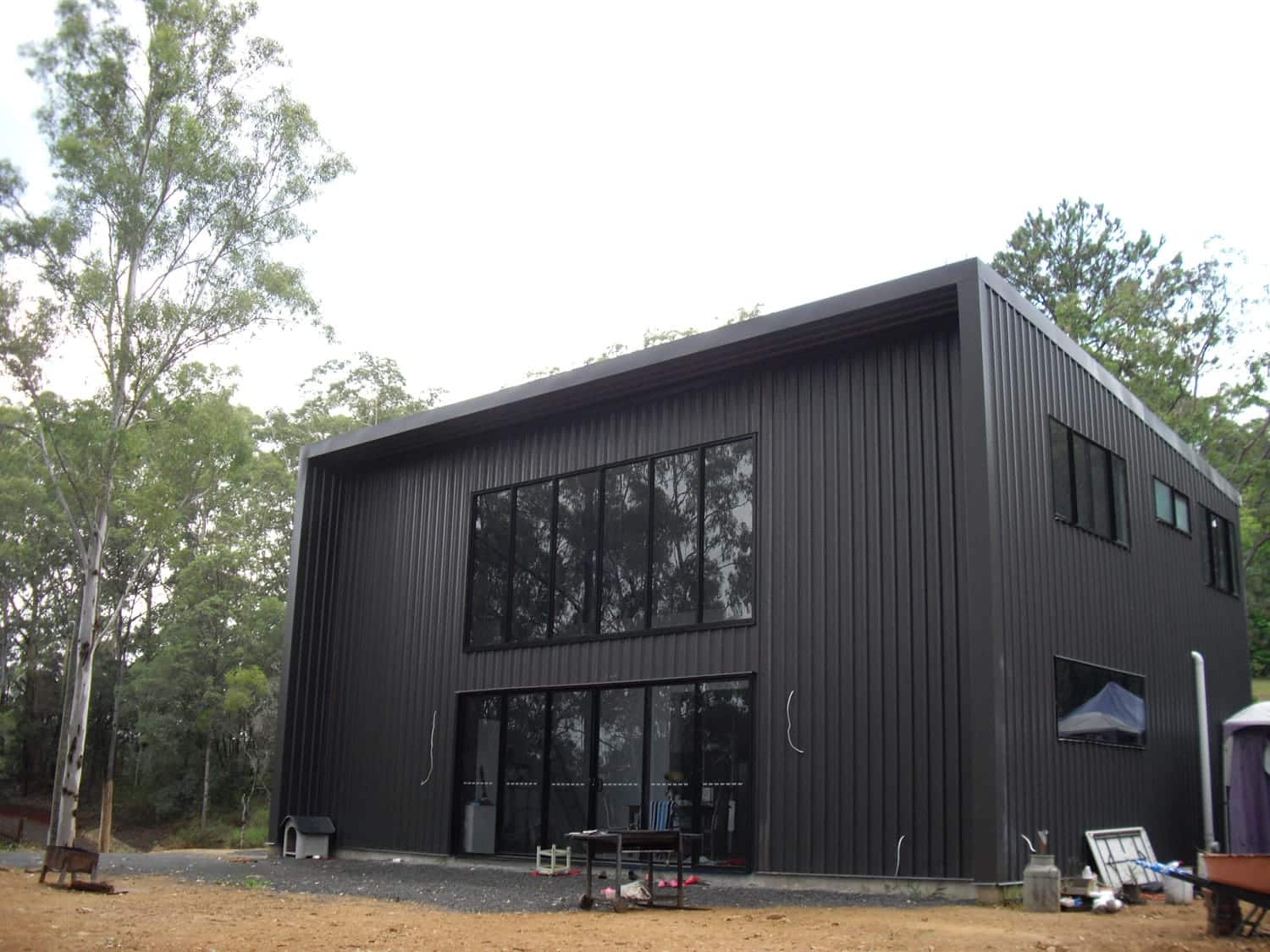 "I live in a warehouse." If you say that line to someone new, you might expect to be met with a raised eyebrow. "Oh, so you're homeless?" they might respond.
over 27,000 kits delivered
Compare Kit Prices & Save Up To 33%
Let us help get you wholesale pricing on your metal kit.
All jokes aside, living in a warehouse can be quite luxurious. If you enjoy an industrial aesthetic and you want to live in a building with character, style, and great practical features, a warehouse home could be perfect for you.
What is a Warehouse Home?
Broadly speaking, a warehouse home can refer to either of two different things:
A house built inside a warehouse.
A home built to resemble a warehouse.
The first category includes any warehouse converted to a home. This could include extensive modifications to the interior and possibly the exterior. To serve as a home, the warehouse needs to be properly insulated and finished. Depending on the style the client is aiming for, however, the designer may preserve many of the original materials and surfaces.
The second category includes homes built from the ground up. These houses were never actually warehouses, but their overall layouts and styles are similar. So, someone who did not know better might simply assume such a structure was originally a warehouse.
What are the Benefits of Warehouse Homes?
Here are a few reasons to think about choosing a warehouse home:
A spacious open layout. One of the best things about warehouse homes is their wide open layouts. Warehouses typically feature few obstructions, making for a seamless flow of visual space. With their open floor plans, warehouse homes also are easy to fill with natural light, though it is not uncommon to have to make some modifications to an existing warehouse to bring light fully into the home.
An industrial aesthetic. If you appreciate industrial architecture and design, nothing could be more suited to your tastes than a warehouse home. You will appreciate not only the style of such a home, but also its authenticity if it is a conversion. If you are building a warehouse home from the ground up, however, you can turn to pictures of warehouse conversions for inspiration, bringing the same industrial look and feel to your new structure.
Excellent durability. When warehouses are constructed, it is with industrial workplace conditions in mind. Such structures need to be robust enough to stand up to a great deal more daily wear and tear than residential buildings. That means that if you are starting out with an existing warehouse to convert into a home, you often have a structure with really strong bones. Building a warehouse home from the ground up also has durability benefits, however, since most warehouse homes are made of steel.
Reclaimed materials. When converting a warehouse into a residence, there should be materials that are part of the original site that can be reclaimed and upcycled in the new design. When building a warehouse home from the ground up, you can still search for reclaimed materials to use during construction. In either case, using reclaimed materials is eco-friendly and will save you money. These materials will also add character to your warehouse home.
A piece of history. Finally, if you do choose to make an old warehouse into your home, you will enjoy learning about its history and doing your part to preserve a bit of that history in a new form.
What are Some Examples of Warehouse Homes?
Up-Cycled Warehouse
As impressive as the warehouse home above is with respect to light, nothing can beat this Up-Cycled Warehouse by Zen Architects located in Richmond. The structure dates back to the 1960s, and includes the original floor slab and envelope together with a number of reclaimed materials from the site.
As you can see, the ceiling is largely glass and the floor plan is wide open. Not only does this make for a bright, airy space in which to reside, but it keeps all the plants you see in the warehouse home happy as well!
Interestingly enough, a courtyard was also important with this structure for reasons involving light. The architects explains, "The addition of a north-facing courtyard provides a generous amount of light and heat in winter in an otherwise poorly oriented building. Cross ventilation is achieved through new high level louvres. Mezzanine rooms float within the original volume and structure of the warehouse. A new raised deck links the living areas with the courtyard."
Tribeca Loft
Before becoming a gorgeous home, this structure in Manhattan served as a caviar warehouse originally constructed clear back in 1884. While the architect updated the home with new materials, the firm also incorporated some of the original materials. The open layout, brick and wood elements, and the glass courtyard that dips down from the roof all make for a uniquely charming space.
Inner City Warehouse
AJ+C came up with quite an unusual and exciting solution to defining the living spaces inside the Inner City Warehouse, located in Sydney. Most of the warehouse setting features an open floor plan, complete with areas for relaxing and dining. Of course, the eye gravitates directly to the odd organic pod in the middle. Engineered of carbon fiber, it actually houses the bedroom and ensuite.
This creates a "best of both worlds" effect. The resident can enjoy the open space when desired, or a feeling of enclosed, cozy seclusion when they prefer.
Sadie Snelson Architects London Home
This warehouse home was commissioned by a photographer in east London. The warehouse was not a wide open space originally. A number of walls had to be removed to transform it into an open floor plan. Doing so not only had benefits for aesthetics and natural light, but also for the prevention of mold, which was previously a problem.
One of the most striking features of the house is its staircase to the mezzanine, a zigzag of thin but sturdy steel. Critall-style windows, exposed I-beams, and unpainted walls ensure a distinctive industrial ambiance.
Build Your Own Warehouse Home Now
Are you dreaming of living in a warehouse home of your own? While you can shop around for warehouses to convert, a faster and easier option is simply to build a warehouse home from the ground up.
You can purchase a kit to build a warehouse-style home from a steel building company. With prefabricated components, costs are kept to a minimum and the quality and consistency of construction are maximized. Assembly on-site can be rapid and affordable.
To get started now, click any of the links below to visit our featured contractors. Before long, you could be living in a spacious industrial home featuring a beautiful design and durable, long-lasting materials.
Compare Prices & Save Up To 33%