Modern She Shed Ideas & Designs
What Are She Sheds?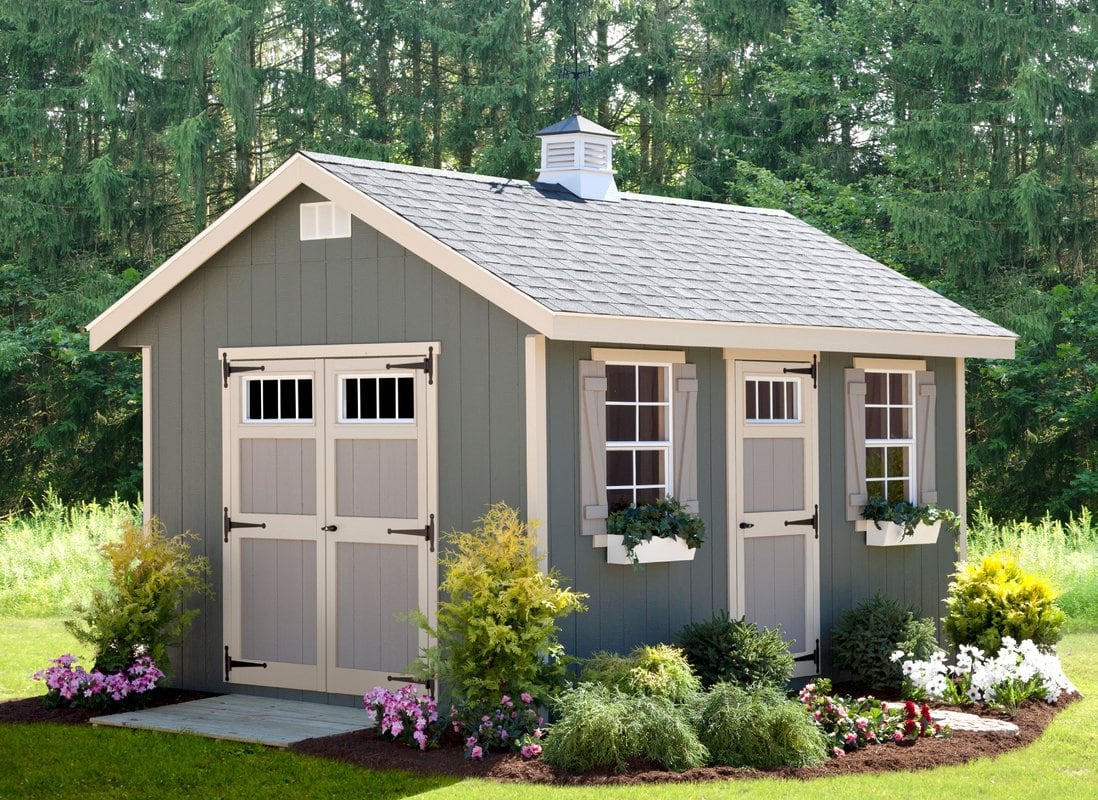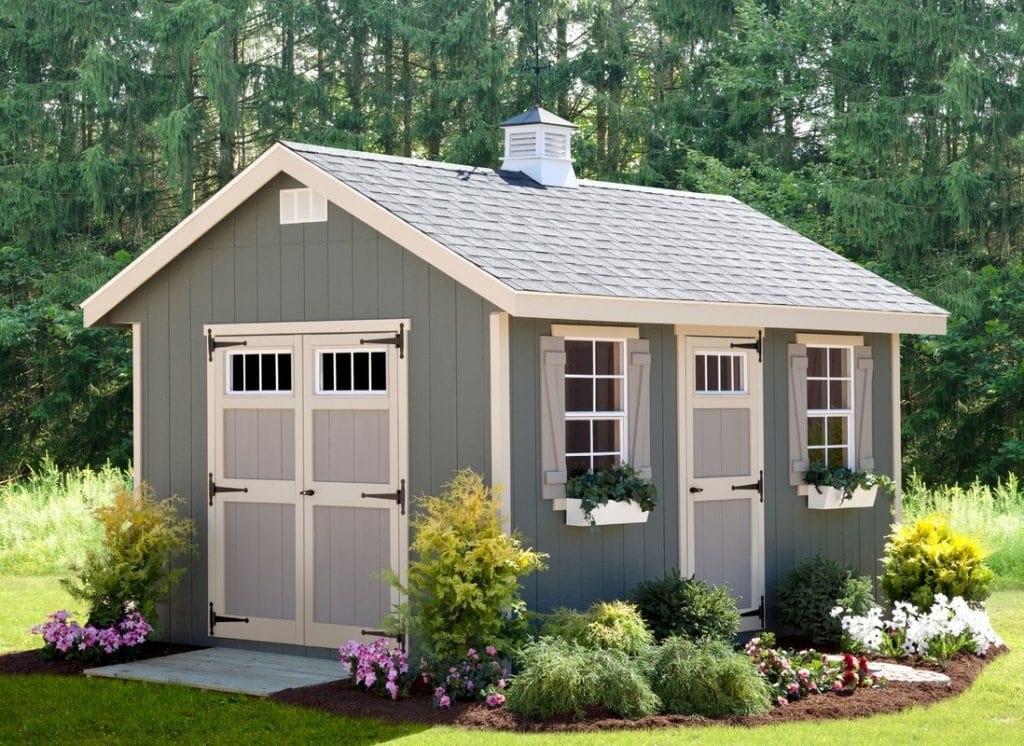 You've heard of the man cave – now we have the female version, the "she shed."
over 27,000 kits delivered
Compare Kit Prices & Save Up To 33%
Let us help get you wholesale pricing on your metal kit.
Men have always had their own place to escape for some alone time or to hang out with their buddies. Whether it's the garage, a workshop or a man cave in the basement, men covet these spaces and society has come to accept them.
But what about the ladies? Many women are taking their craft rooms out of the house and into a "she shed" outside.
What Started The She Shed Movement?
Pinterest helped fuel the she shed trend, which really started taking off in 2018. Women all over the world were transforming their ordinary backyard sheds into a hideaway to escape the stresses of everyday life.
Some women have she sheds for girls' nights or just to read a book. Others use their sheds to engage in their hobbies, like crafting, painting sewing, writing or whatever else they please.
According to the CDC National Health Interview Survey, 16% of women are feeling "very tired" or "exhausted" and 37% are more stressed at work than their male counterparts.
An inviting hideaway gives women the chance to relax, unwind, enjoy some alone time and recharge. And it gives them a chance to create a space that is truly their own.
Many women who have built their own sheds say it makes them a better mother and partner, but most importantly, it makes them a better and happier person.
She sheds can be used for a wide range of purposes:
Reading
Meditation
Art studio
Yoga studio
Crafting or sewing
Girl's night or party place
Gardening
Music studio
Wine bar
Writing studio
Design studio
Gym and wellness space
Office space
A she shed is designed to be your own personal space, so you can use it for whatever purpose you please. That may mean just having a place to sit in peace and quiet.
How to Build A She Shed In Four Steps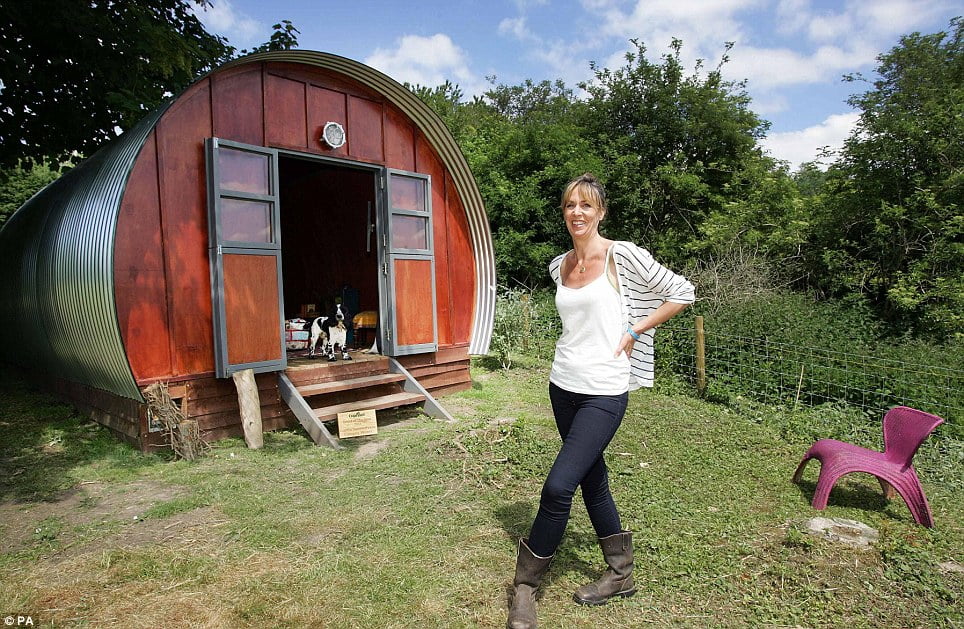 Want your own she shed but don't want the same old style? Of course we are partial to the use of steel and metal here but that may not fit your budget or plans.

Building an updated modern version of the she shed is easier than you think, and if you already have a shed in your backyard, you can transform it into your own personal getaway.
Major home improvement chains, like Lowe's and The Home Depot, now offer traditional wooden she shed kits. The Home Depot will even come to your house and install it for you. You can even buy kits on Amazon now that are delivered directly to your house.
She Shed Kits will give you complete instructions on how to bring your vision to life.
But here's a rundown on the basics to be aware of before you bring your she shed from concept to reality.
#1 – Understand Your Building Codes & HOA Guidelines
First, learn about your local building codes or homeowner's association (HOA) guidelines. Local building codes may require you to specify:
Shed type and size
Foundation type
Location
Color
Frost line
Permit requirements
Keep in mind that you can upgrade an existing shed if you already have one on your property, and that may eliminate some of the red tape involved in building your she shed.
A few things you want to consider in the early stages of building:
Your climate
Your location in the yard
The purpose of your shed
If you live in an area where the ground freezes and you get snow, you'll need to make sure that your shed can stand up to the elements. The last thing you want is to walk outside after a bad snow storm and find that your entire she shed's roof has caved in.
#2 – Foundation Options
The location of your she shed is important and will impact the structure's foundation.
To make your life easier – and to save on costs – choose a spot on your property that's relatively flat. That will make it easier to lay the foundation. While it may sound romantic to place your shed on the edge of a mountain or the top of a hill, the grading and extra site work may make your she shed more expensive and complex than you wanted.
The foundation can be:
Concrete slab with sill plates
4×4's on masonry blocks
4×4's on concrete footers (for areas that freeze)
Steel i-beams
Once the foundation is up, you can start building your shed.
#3 – Kits and Installation
She shed kits come with easy-to-follow instructions, but you can also have someone build it for you.
A basic installation will involve:
Building the walls
Adding the roof
Installing doors and windows
Painting the exterior
Adding trim
Finishing with shingles
While it's convenient to hire someone to install the shed for you, there's something satisfying about doing it yourself.
Most she shed kits come with everything you need to bring the concept to reality.
#4 – Make it Your Own
Once you've finished building the shed, you can start to customize the interior to make it your own. Think of your newly-built shed as a blank canvas.
If you want some more light, you can swap out regular doors for French doors, or install skylights for even more natural light.
The next step is to take care of the interior walls.
Depending on the shed's purpose, you may need to install permanent electricity.
If you do need power to your shed, make sure that you hire an electrician to do it. Do not try to run or jump electrical lines from your home!
If you think you might need electricity in the future, you may want to install it now before you finish the walls.
You may want to install insulation so that you can use the shed all year-round.
We Like This Owens Corning Insulation Kit
It will keep a comfortable temperature while limiting moisture build-up. You'll need to install this before you hang the drywall.
Once you have the insulation installed, it's time to get the drywall up and finish with drywall mud. Next, sand. Avoid installing the drywall on the ceiling if it doesn't have vents, as you could get mold.
Once the drywall is complete, you can start painting. If you plan to paint the floor, you'll want to prime it first and then use porch and floor paint, which will easily stand up to foot traffic.
With the interior finished, you can start working on the exterior. Maybe you want to add a deck or patio to the front to give your she shed a finished look. Add some furniture, planters and whatever else you desire to liven up the space.
Decorating the space and adding personal touches is the final step.
Here are some ideas:
Add a water fountain for a quiet, tranquil space
Add storage cubes for document and/or material storage
Install a slat wall to easily hang tools and materials for hobbies
Add bookshelves if you want to use your space for relaxation and reading
Modern She Shed Gallery
Compare Metal Building Prices & Save Up To 33%