Founded in 1968, Lucas Metal Works has come a long way from its humble beginnings. The company originally specialized in custom metal works, but quickly grew to offer a wide range of products and services.
Today, Lucas Metal Works has five separate divisions, including:
Custom metal buildings
Fram equipment
Metal roofing
Metal panels
Self-storage
The company has several divisions, but custom steel buildings is still their core competency. Using the best manufacturing processes, Lucas Metals Works is able produce high quality buildings for commercial, residential, farm and ranch uses.
Why Choose Lucas Buildings?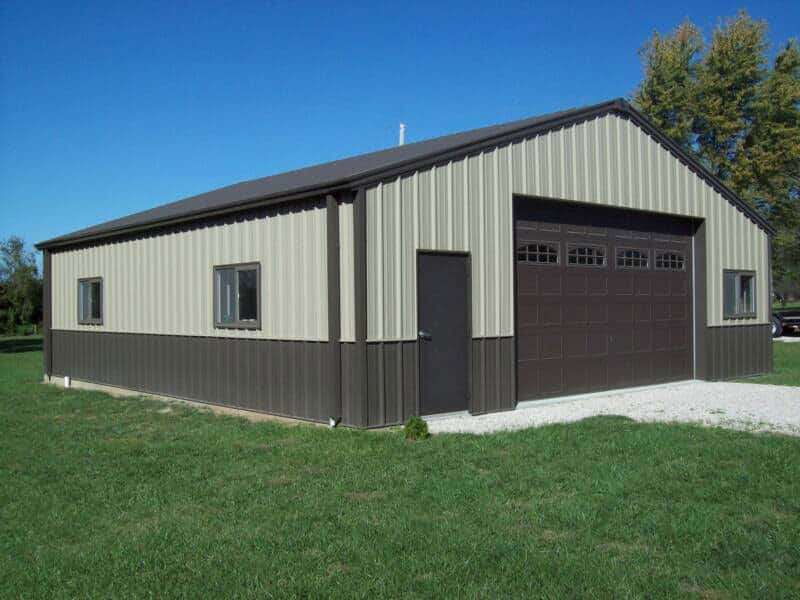 Why choose Lucas Metal Works over other steel building manufacturers?
High Quality Materials
Lucas Metal Works uses materials that are highly durable and energy efficient. From the doors to the windows and insulation, all materials are of the highest quality.
Most of the building's components, including its wall panels, roofing and trim, are manufactured by the company itself. Because these components are manufactured by Lucas Buildings, you save more on the cost of your structure.
Always Improving
Lucas aims to use the most efficient and effective manufacturing processes when producing their metal buildings. This means keeping up with advancements in the industry.
The company invests in continued education for its steel building representatives, so they can innovate along with the industry.
Lucas makes it a priority to ensure that customers receive the best service and product possible.
Lucas Metal Works Service Area
Based in Ochelata, Oklahoma, Lucas Metal Works serves the Tulsa, Oklahoma region. Their Tulsa steel buildings are some of the highest quality in the region.
Lucas Building Applications
Buildings from Lucas Metal Works can be used in a variety of applications, including:
Homes
Lucas Metal Works specializes in metal homes in the Tulsa, Oklahoma area. In fact, many of their staff members live in their metal homes.
An endless number of floor plan options are available, and homeowners can choose the roof pitch, size, shape and exterior finish of the building. The design options are virtually limitless.
Metal homes from Lucas Metal Works are:
Durable: A solid steel frame makes the home extremely durable.
Energy Efficient: The home's steel frame, roofing panels, metal trim and siding feature some of the most energy efficient materials you can find.
Residential Use
Lucas' steel buildings can be used in a variety of residential applications, including:
Garages: Feature durable panels and an energy efficient design, metal garages can be made to any size to fit all of your vehicles.
Storage Sheds: Keep your equipment safe and secure in a metal storage shed. These buildings come complete with windows, walk-in doors, insulation, and your choice of color for the panels and trim.
RV Storage: Large, custom steel buildings are available for RV storage. The metal panels of these buildings come backed by a 40-year finish warranty.
Carports: Carports are manufactured in-house, and buyers can choose from a variety of color options.
Agricultural
Lucas Metal Works offers energy efficient and durable metal buildings designed for agricultural use. Applications include:
Cattle and Livestock Buildings: These buildings have an overhang covering to provide protection from the sun. The fully insulated steel building will help keep animals at a comfortable temperature.
Hay Storage: Custom steel frame buildings are ideal for hay storage. Lucas can accommodate all volume needs – no matter whether your hay bales are round or square.
Farm Office: Farms need a central office to conduct business and store equipment. A variety of size and shape options are available to help you construct the office your business needs.
Equipment Storage: Insulated metal buildings provide protection from the elements. Choose your own custom size and shape building to meet your needs.
Commercial
The metal buildings from Lucas can be also be used for commercial purposes, including:
Restaurants: Well-insulated and energy efficient, a custom metal building from Lucas can be customized to bring your restaurant vision to life. Maximize kitchen and dining space, and choose an exterior finish that you love.
Auto Repair Shop: A metal building is the ideal choice for an auto repair shop. Lucas offers a variety of layouts and buildings with walk-in doors, roll-up doors, windows and insulation.
The commercial uses for Lucas metal buildings are limitless. Even communities can benefit from these durable and energy efficient structures.
Lucas Metal Works Building Prices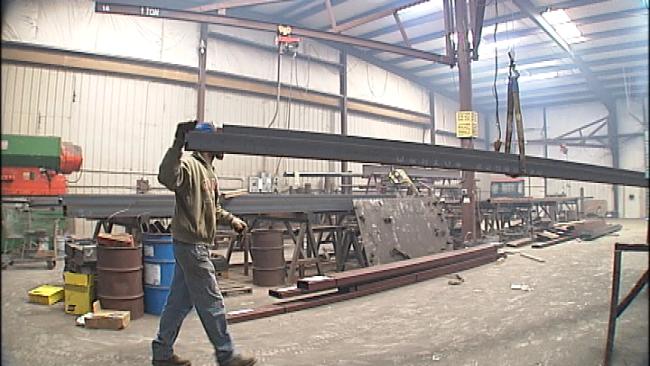 How much will it cost to construct your Lucas Metal Works building?
Because every building is a custom design, it's impossible to estimate the cost of your building. Unlike other manufacturers, Lucas Metal Works does not have pre-set floor plans or kits.
You can get a free quote through the company's website and contact them with any questions you might have.
For more than four decades, Lucas Metal Works has been supplying the Tulsa region with durable, high-quality metal buildings that save on energy and construction costs.
Contact Lucas today to get a free quote on your metal building project.
Compare Metal Building Prices & Save Up To 33%