Green Fiber Insulation Products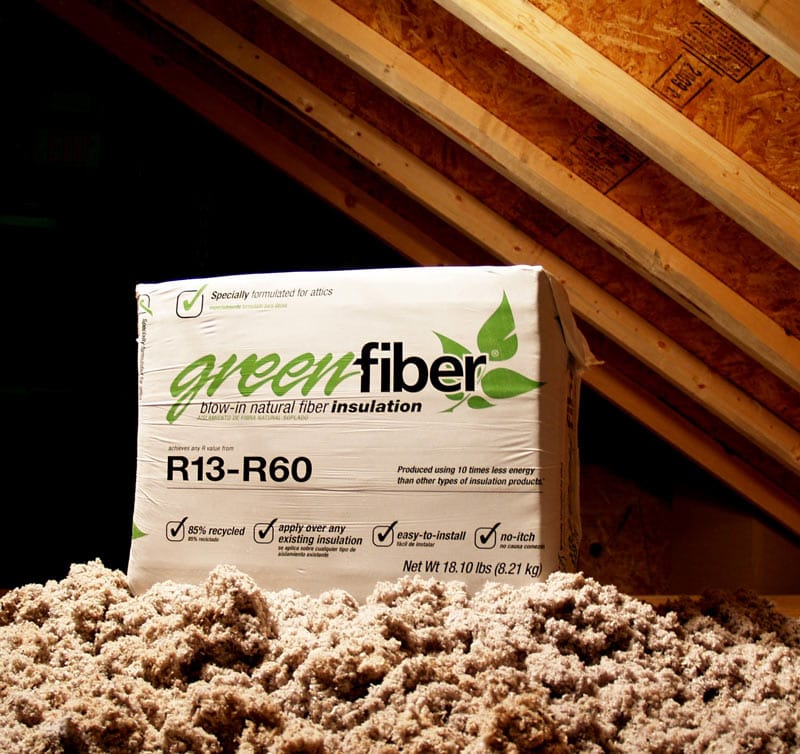 Looking for a green way to insulate your metal home? Cellulose fiber may be the product for you. Green Fiber is a leader in cellulose insulation, and its easy-install design makes it easily accessible to homeowners.
over 27,000 kits delivered
Compare Kit Prices & Save Up To 33%
Let us help get you wholesale pricing on your metal kit.
But what exactly is this insulation, and what are its benefits?
What Exactly is Green Fiber?
Green Fiber insulation is cellulose fiber (a.k.a. paper) insulation that's environmentally responsible and free of unhealthy substances like asbestos and formaldehyde.
A large percentage of the company's insulation is made from recycled materials, so there's no need to process new materials just to insulate your home. Specifically, Green Fiber sources paper from community recycling programs, which helps divert paper from landfills. As a result, each bag of insulation contains the equivalent of about 46 newspapers.
First, Green Fiber shreds recycled paper. Then, the paper is treated with their unique formula to create their insulation products.
Green Fiber products are DIY blown-in insulation, so it's easy to install yourself. If you don't have a blower, you can get one from the company. You can also install their products over your existing insulation, so it's an excellent option for a DIY retrofit.
Green Fiber Products
Green Fiber offers a collection of insulation products, including:
Sanctuary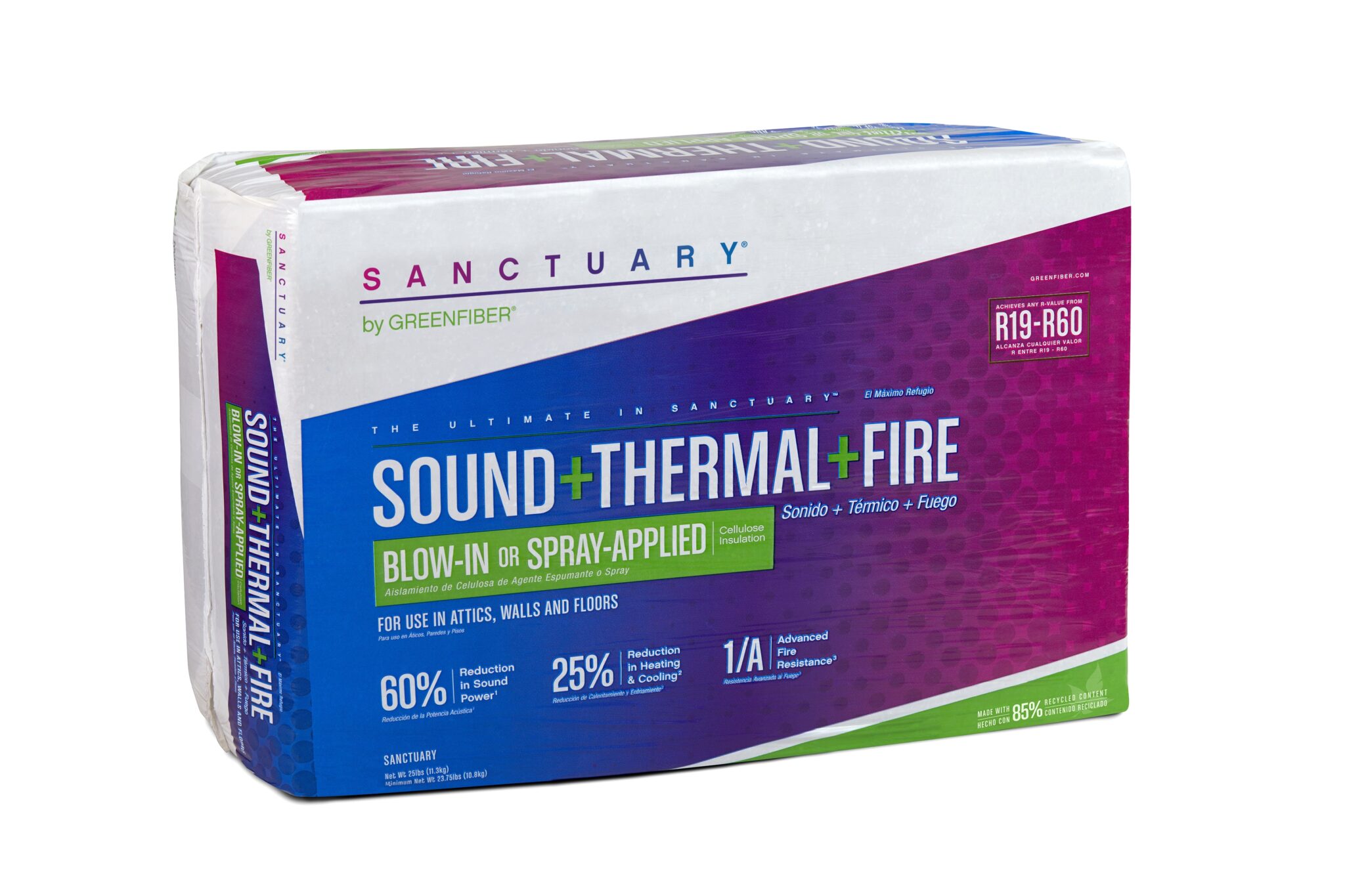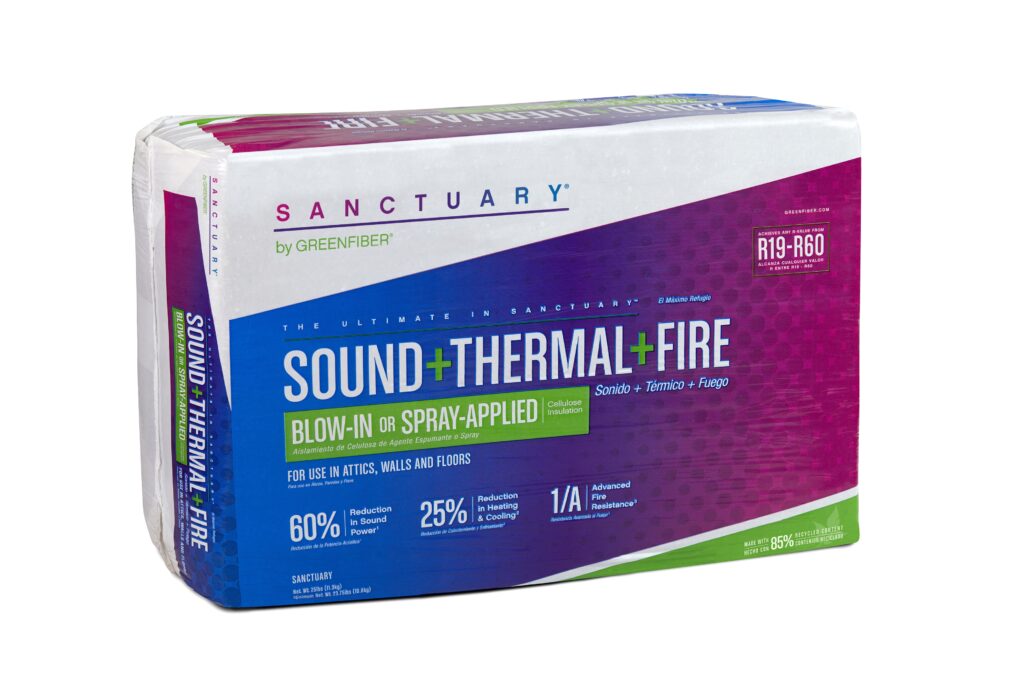 Green Fiber's Sanctuary product can be blown in or spray applied for convenience, and it's designed for:
Attic insulation
Floors, walls or ceilings
Because it is blown or sprayed in, Sanctuary fills even the tiniest of gaps and crevices to create a strong barrier. It can also be installed on top of your existing insulation.
Suitable for all climates, Sanctuary is an all-in-one fiber insulation that offers sound, thermal and fire resistance benefits.
Sanctuary can:
Reduce energy costs by 25%
Reduce sound by 60%
It also has a Class 1/A fire rating and is 57% more resistant to fire than competing insulation products.
The product is easy to install and offers an R-Value of R19-R60. Each 25lb. bag covers about 48.8 square feet at R19.
Sanctuary is environmentally responsible insulation that's:
Made with 85% recycled materials
Free of formaldehyde
Energy Star certified
Backed by a limited lifetime warranty
INS541LD Blended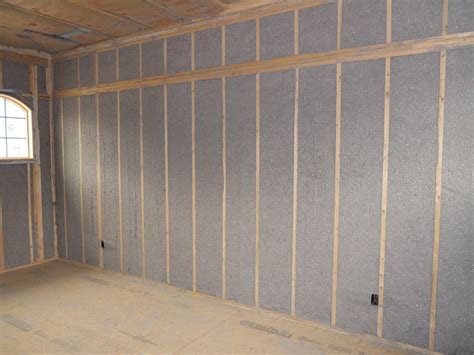 The INS541LD is blown-in insulation that's designed for attics. It creates a blanket of insulation that fills in gaps and voids for better energy efficiency when blown-in.
The INS541LD can be installed over existing insulation, or you can use it in new construction. This insulation:
Meets the Department of Energy's (DOE's) recommendations for lowering energy costs.
Is fire-resistant treated
Made with up to 85% recycled material
Meets the Class 1 Fire Rating
Is low dust and no-itch
Is formaldehyde-free and Energy Star certified
Has an R-value of 3.7 per inch and a maximum R-Value of 60
Easy to install, each 19-lb. bag covers 40 square feet.
Green Fiber Insulation Benefits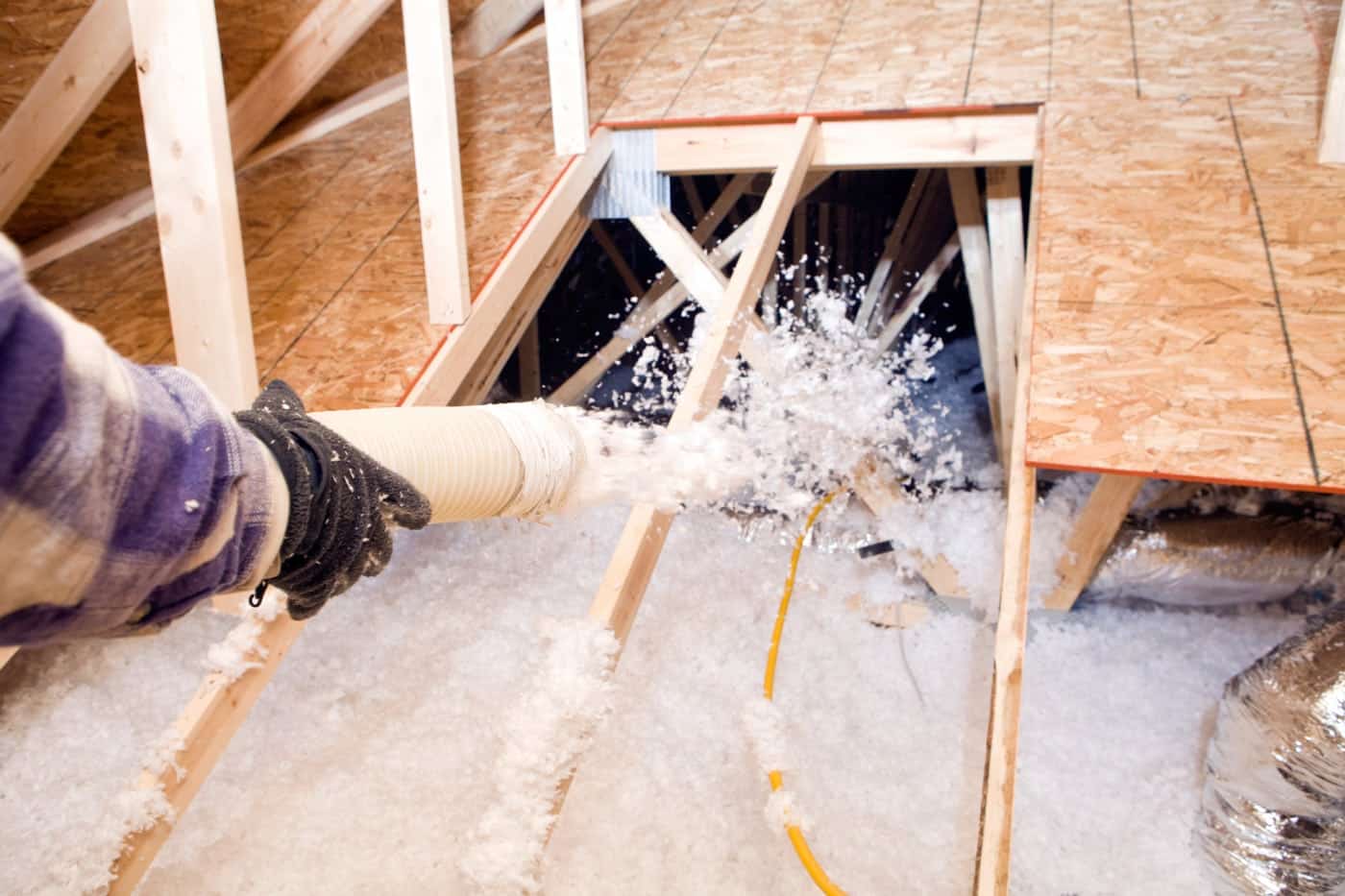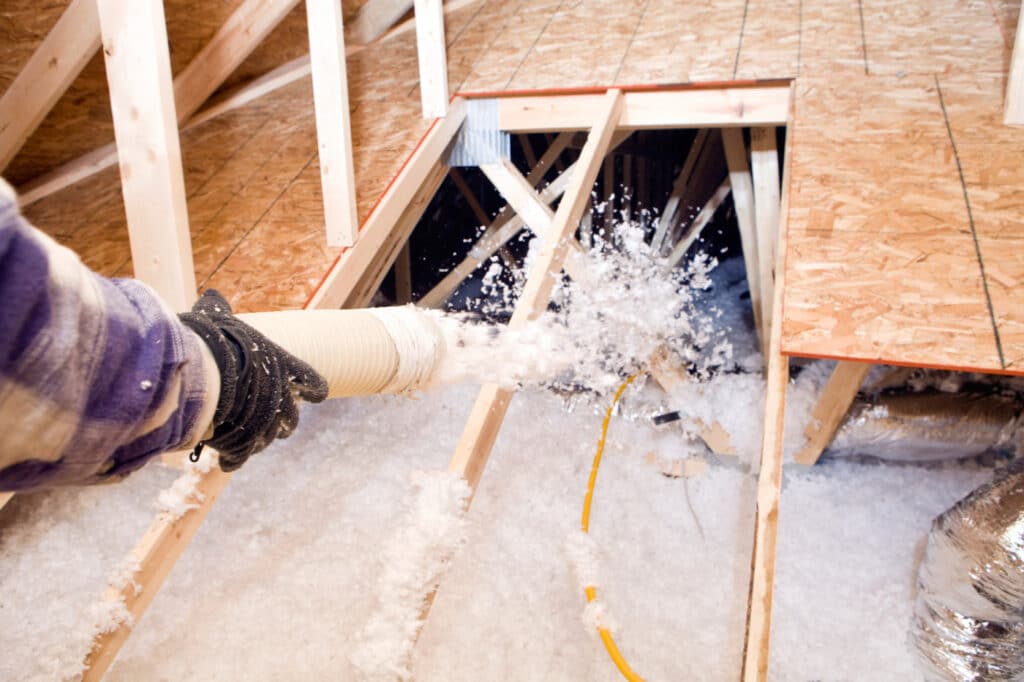 There are many benefits to using Green Fiber's spray cellulose insulation, including:
Sound Proofing
Green Fiber's Sanctuary product offers up to a 60% reduction in sound power. It's so effective at muffling sound because of its spray-in application that gets into tiny crevices and gaps.
Sanctuary can help keep your home quieter and more peaceful. A home is, after all, a sanctuary, and excess noise can lead to stress and high blood pressure.
Save on Energy Costs
Along with creating a more peaceful home, Sanctuary and other Green Fiber products can also help you save money. When installed in the attic, ceilings, walls and floors, the insulation will help keep your home cooler in the summer and warmer in the winter.
How much can you save on energy costs? Up to 25%.
Fire Resistance
Sanctuary and other Green Fiber products have a Class 1/A fire rating, and Sanctuary specifically is considered a fire-blocking material. The product, which contains fire-resistant materials, is 57% at resisting fire than other types of residential insulation.
In a fire test, the Sanctuary insulation lasted 60% longer than fiberglass batts.
Environmentally Responsible
Green Fiber's products are environmentally responsible and require less energy to create than other types of insulation, including fiberglass. In addition, their products are made with 85% recycled material and free of formaldehyde and other harmful substances.
Easy Installation
Many types of residential insulation are time-consuming and challenging to install, especially for the everyday homeowner. Green Fiber's blow in insulation can be installed right over your existing insulation and using a simple blower (which you can also get from Green Fiber).
How do You Install Green Fiber Blow In Insulation?
Green Fiber explains the installation process, making it as easy as possible for homeowners to apply.
But before you get to the installation part, you'll first need to figure out how much insulation you need.
Use The Green Insulation Calculator Tool
Green Fiber has a helpful calculator tool that can help you figure out how much product you will need based on:
Whether or not you already have insulation.
The size of your home.
Your target R-Value.
The calculator will tell you how many bags you will need to purchase for your application.
Gather Your Materials and Prepare
Along with the insulation material, you will also need:
A blowing machine
At least 100 feet of hose
A 12-gauge extension cord
A ladder
A tarp to place under the blower and collect excess material
Safety eyewear
Soffit baffles and vent chutes (if necessary)
Ruler or something to measure the depth of the insulation
Lighting
A metal barrier to create a 3″ clearance near heat sources and recessed lights
Green Fiber has a detailed list of tasks you need to complete to prepare for the installation once you have your materials. The list is quite long, but the entire process is simple and straightforward.
Apply the Insulation
You'll want to check out the company's detailed instructions on installation, but here's a brief breakdown of how it works:
While wearing your safety eyewear, turn on the blower.
Adjust the air setting or slide gate as needed.
Start insulating from the farthest corner and work backward.
Avoid covering heat sources and soffits.
Make sure that you're holding the hose about 3 feet above the surface to ensure even distribution.
Use up all of the bags.
Empty the machine, and you're done!
As you can see, this is a job that most homeowners can do on their own and with relative ease. But, of course, you can also hire a professional to take care of this process if that's what you prefer.
If you're looking for a green insulation solution, Green Fiber is an excellent choice. Whether it's a new construction or you're retrofitting your insulation, Green Fiber's cellulose insulation allows you to save on energy costs while improving fire resistance, reducing noise and reducing your environmental impact.
We recommend GreenFiber for new and retrofit applications.   To get started visit https://www.greenfiber.com/
Compare Prices & Save Up To 33%