Donald Wexler Steel Houses
Donald Wexler never thought his name, "Wexler," would be used in such a flattering way as saying "I'm buying a Wexler." Raised and educated in Minneapolis, he was born in 1926 and served in the military during World War II.
over 27,000 kits delivered
Compare Kit Prices & Save Up To 33%
Let us help get you wholesale pricing on your metal kit.
His early life isn't what Wexler is best known for.
After serving in the war, Wexler moved to Los Angeles, California, where he would work with Richard Neutra, an architect. Wexler moved to Palm Springs and made his big move into design in 1952 when working for William Cody on the Tamarisk Country Club.
The project would change Wexler's life. He met Richard Harrison and the two would go on to form Wexler & Harrison. A short-lived partnership, the firm was dissolved in 1961, paving the way for Wexler to open Donald A. Wexler Associates.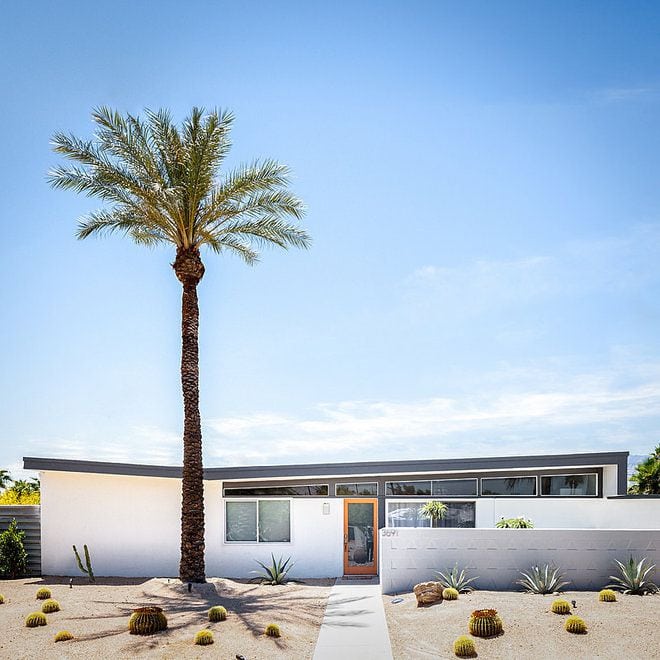 The Foray Into Mid-Century Steel Buildings with Harrison
[youtube id="0NxJ0gYnBl4″ width=" 768″ height="432″ position="center"]
Wexler architecture was born with Wexler's partnership with Harrison. The two innovated the industry, working on many school buildings. The duo had to view the schools as a durable building that needed new approaches to revolutionize.
Wexler and Harrison chose steel-framed construction to build many of the school buildings.
Innovative, fast to build and durable, the buildings led to the famous Steel Development Homes.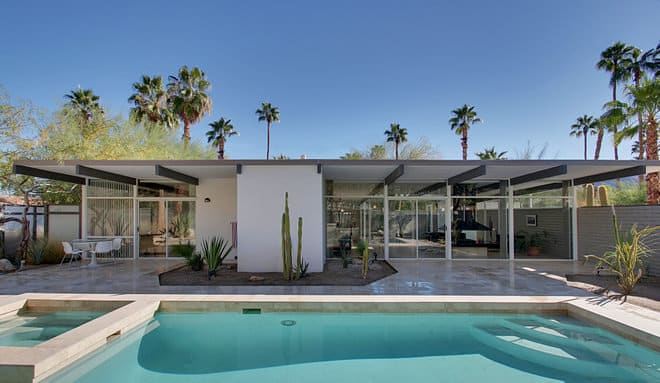 Steel Development Homes
Donald Wexler and Harrison are known for their significant work with the George Alexander Construction Company. The two were contracted to design all-steel homes for a neighborhood in Palm Springs.
The project hit a snag when steel prices rose, so only seven homes would be completed.
Today, the homes are Class One Historic Sites. Wexler and Harrison used factory-fabricated steel homes to build the seven homes. The process the two used included standard construction along with prefabricated components.
What made the Steel Development Homes revolutionary for the time was that homes in the desert were traditionally built using wood. Wexler states that wood isn't ideal for the desert climate and building in the desert poses its own problems.
US Steel sponsored the development of the project, and Wexler would introduce pre-fabricated, affordable homes that were ideal for the desert climate.
Steel and glass were the primary material of the homes, and using the same rapid construction the two incorporated in school classrooms, they were able to offer fast-built, custom homes for the middle class in the middle of the desert.
The homes were luxurious in every since, and the outer assembly took just three days.
Three of the homes went on the market in late 1961 and were priced for $13,000 – $17,000 and furnished.
Wexler the Revolutionary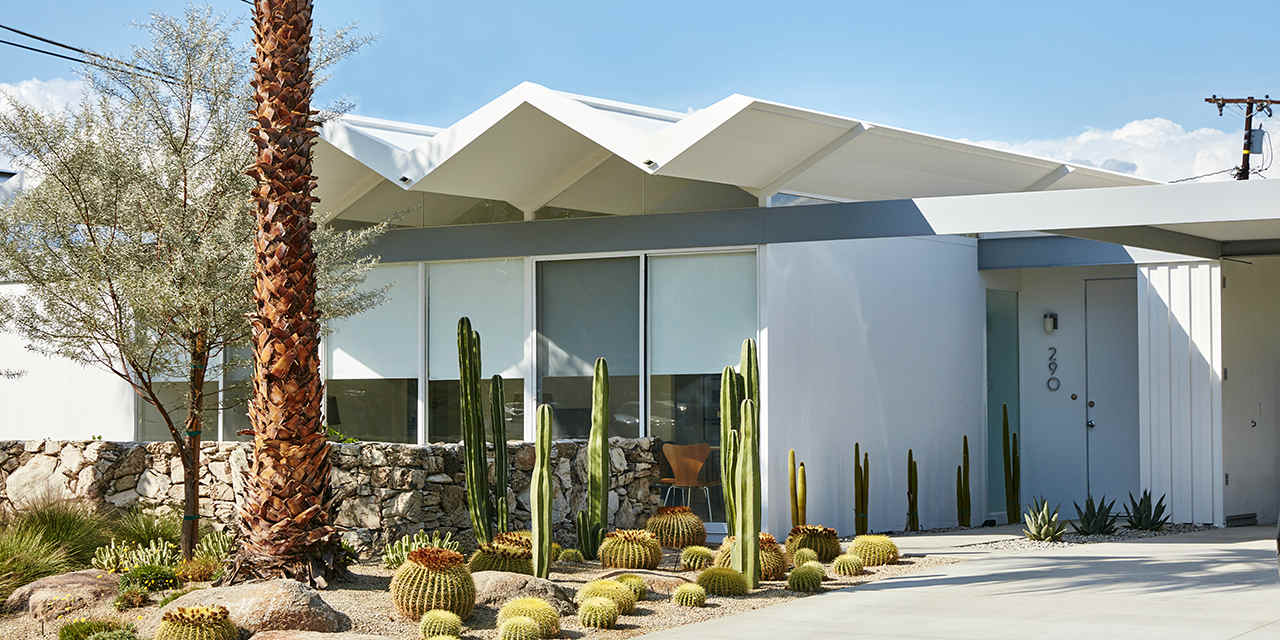 Wexler's career was just starting at this time, and he is considered by many to be a mid-century modern architecture genius. He is celebrated in the architect world, and many of his projects are still making waves today:
Palm Springs International Airport
Dinah Shore's home (later purchased by actor Leonardo DiCaprio)
Royal Hawaiian Estates
Wexler's architecture and accomplishments has led his designs to be visited by thousands every year.
"The Man of Steel," as many called him, Wexler died in 2015 at the age of 89. Wexler didn't stop innovating home design until 2007.
Wexler's fame is one that he never wanted.
He is on video stating "one of my biggest goals was to stay small and keep busy." His projects, which helped him become an industry icon, were often small.
When he was asked about anyone turning down his designs, he couldn't recall a time when a client didn't like his design.
But before the steel houses were built, Wexler learned a lesson in architecture: wood isn't the best in the desert. He learned this after building his own home in 1955. When he started to work with steel, he realized how the metal could change the building world.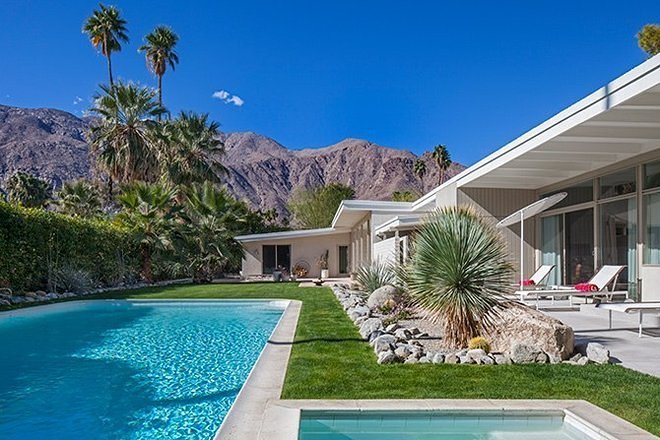 He developed homes that flowed, with a seamless look and feel where you have an indoor-outdoor flow that is beyond what wooden homes could offer.
Wexler is quoted as saying that steel homes will never come down on their own.
Wexler's homes, which once sold for $13,000, are now selling for over $700,000 in many cases.
Donald Wexler is responsible for the way architects approach desert building. The prefab homes that were meant for the middle class and offered supreme affordability created an industry that allows prefab and modular homes to thrive.
Modular-steel construction allows the homes and buildings to be built in a factory, transported to the building site and completed. Wexler's structural components for the original seven steel homes were manufactured in Los Angeles, transported to Palm Springs and were completed in 30 days.
Cranes lowered the kitchen and bathrooms in place to speed up the building process.
Flexible and adaptable, prefabricated steel homes owe much of their popularity to Wexler and Harrison. The two would create a revolution in building that would have seen thousands of homes erected with steel in Palm Springs if the price of steel didn't rise.
Donald Wexler Palm Springs Leff House Gallery
[modula id="1009882″]
Compare Metal Building Prices & Save Up To 33%