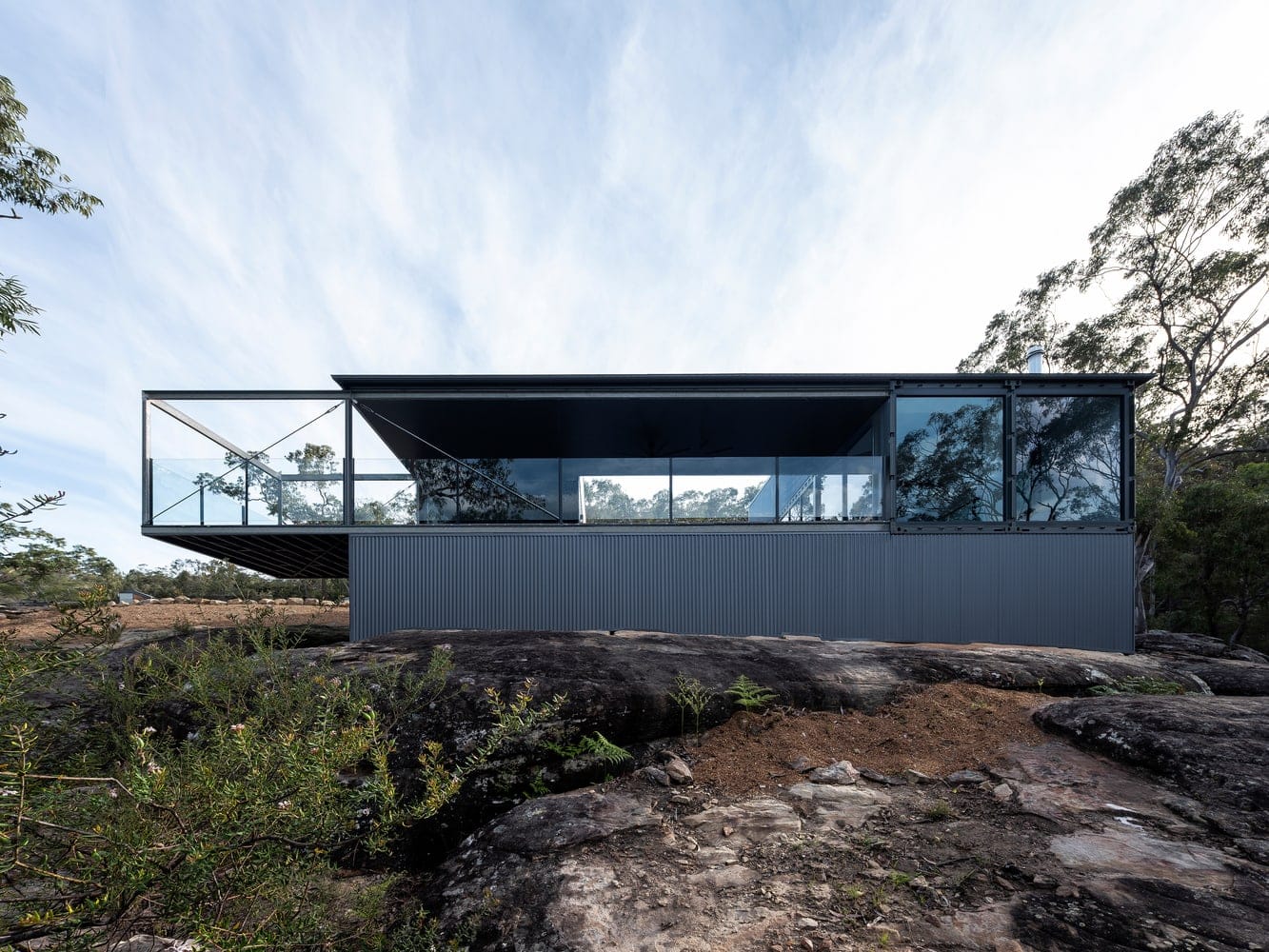 The courtyard home may be the ultimate classic. This timeless home design has literally been around for thousands of years. But don't think for a moment that means courtyard houses are dated. On the contrary, modern courtyard home designs are springing up left and right now.
over 27,000 kits delivered
Compare Kit Prices & Save Up To 33%
Let us help get you wholesale pricing on your metal kit.
In this guide, we will explore the benefits of metal homes with interior courtyards. We will also share a stunning example with you in the form of Colo Crossings House by Benn + Penna Architecture. But first, let's explain exactly what a courtyard house is.
What is a Courtyard House?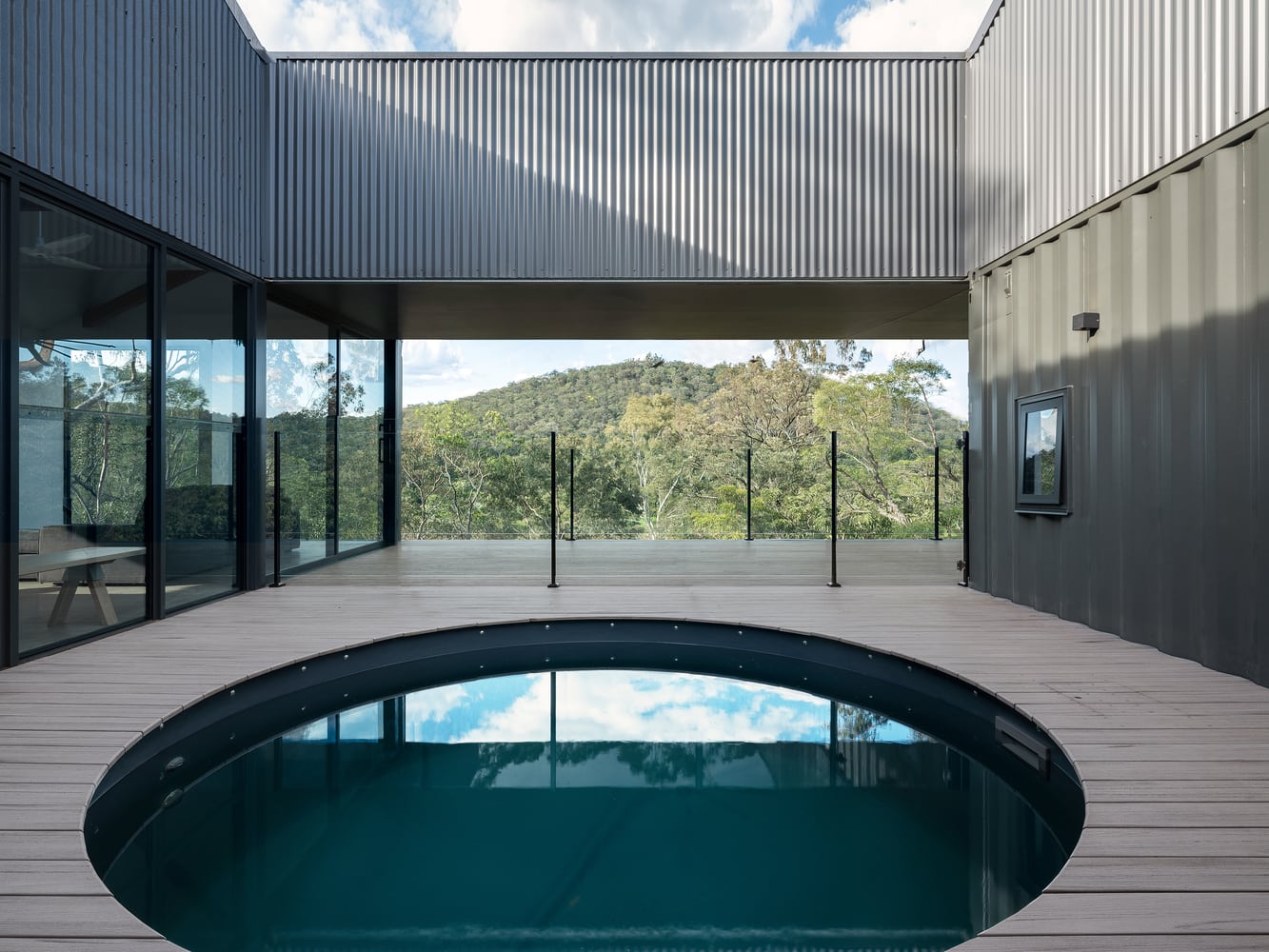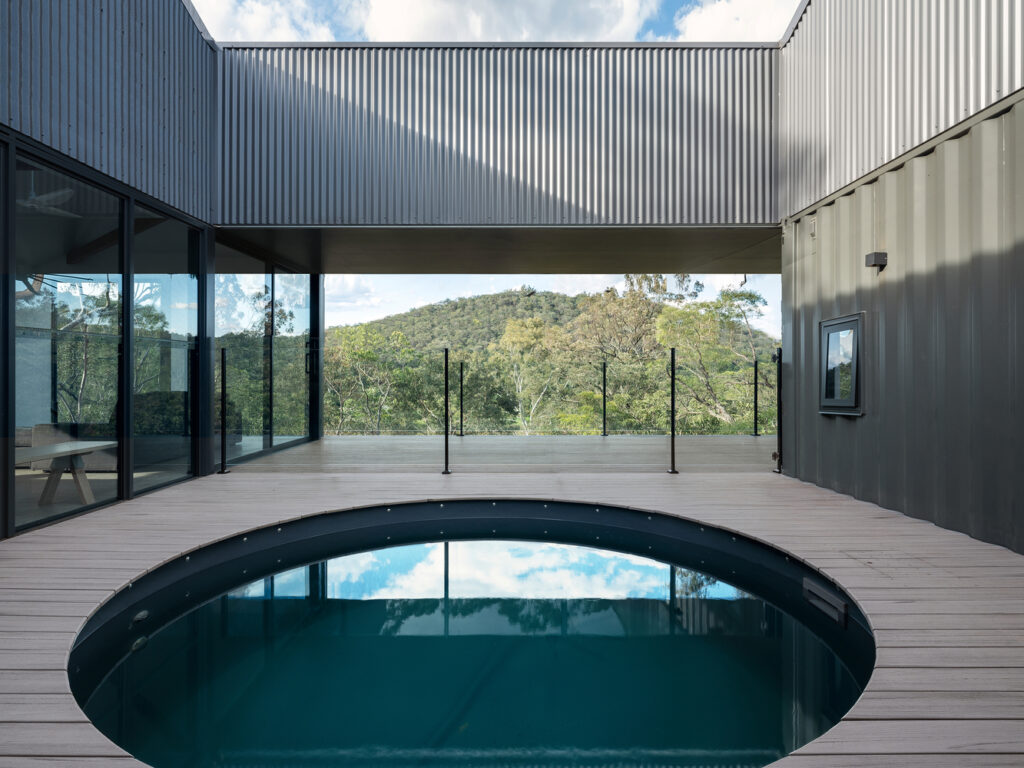 A courtyard house is simply a home that is constructed with a courtyard. It can be partially or fully enclosed. Usually, the courtyard will be situated near the middle of the structure, but not always.
You may have seen image of courtyard houses in ancient Rome. The Romans called this style of building a domus.
It is closely related to the concept of the atrium house. That being said, courtyards tend to be open to the air, while atriums may or may not be.
So, we could say that all courtyard houses are atrium houses, but not all atrium houses are courtyard houses.
Benefits of Courtyard Homes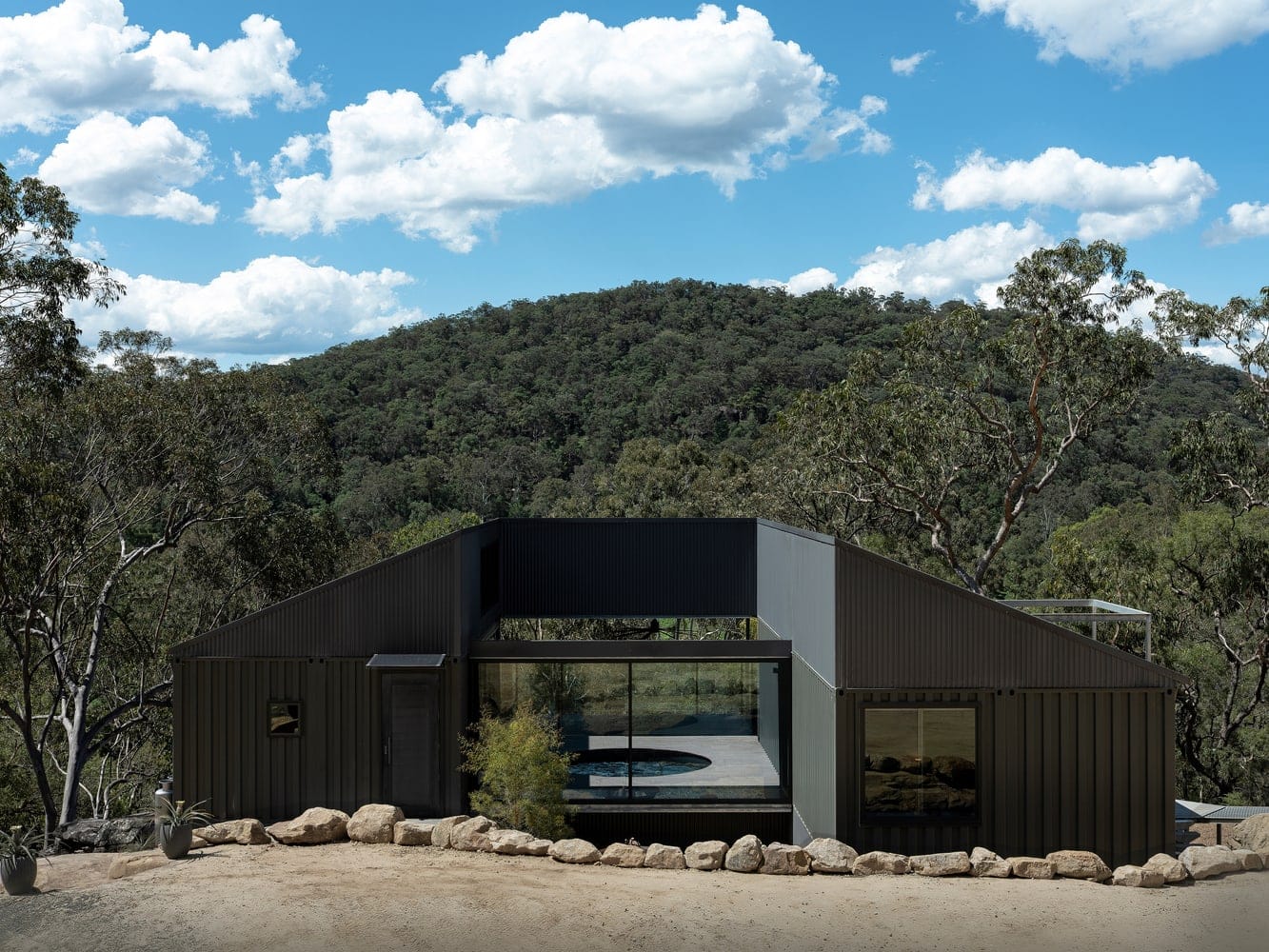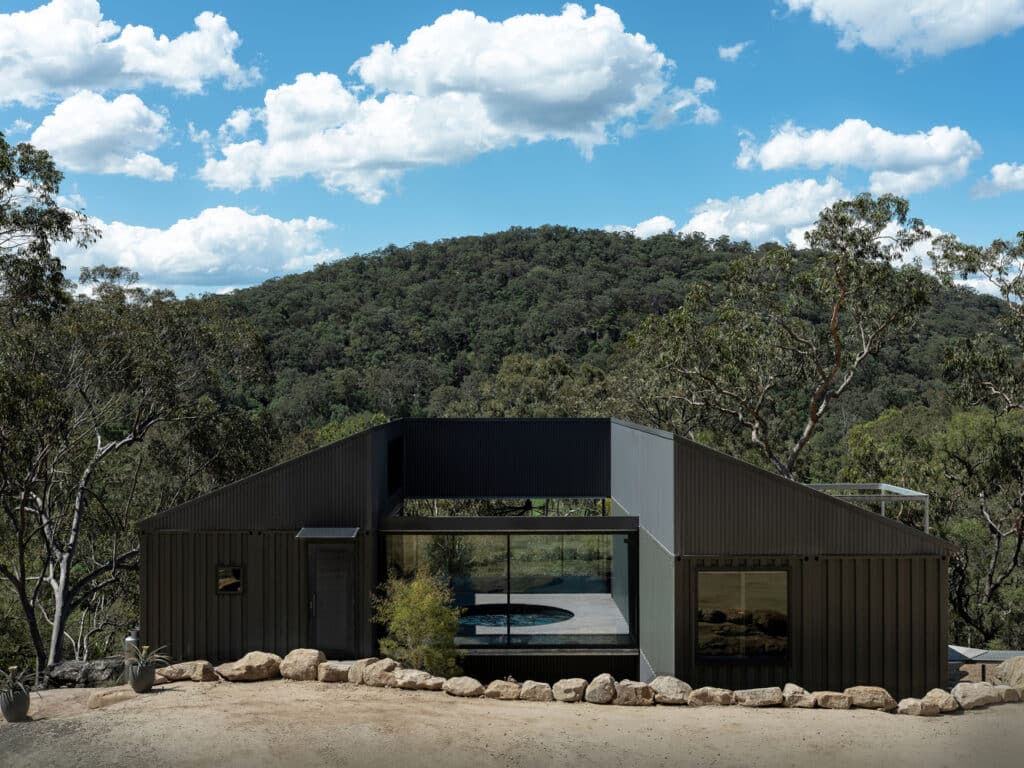 Here are a few reasons to consider building a courtyard home:
Live close to nature: A courtyard house puts the outdoors at the center of your home. From any room in your home, you are typically adjacent to the courtyard. Often, all that stands between you and the outdoors is a single door. Some homes may even include doors that can be opened wide to make for a seamless transition of space when the weather permits.
Enjoy the outdoors away from prying eyes: If you live in a suburban or urban area, you know how stressful it can be when you cannot get any privacy from your neighbors. In fact, it might dissuade you from even making use of a regular yard. A courtyard gets you away from that problem. The walls of your home shield you from others, providing you with the seclusion you need to truly relax and feel at home.
Bring natural light and ventilation into every room: If you build all your rooms around a central courtyard, you can incorporate windows along all the inner walls. The natural light in your courtyard will fill each of your rooms. Occupants in every room also will all be able to delight in lovely views of the courtyard and plenty of fresh air.
Balance communal and private elements: The courtyard serves as a communal hub everyone in the home can share. At the same time, it can help enhance solitude when it is desired. Different rooms in the home can have different entrances from the courtyard (ideal if you are living with extended family).
Move quickly from room to room: With a courtyard house, it is quick and easy to get to any room in your home. You can just cut across the courtyard.
Why Choose a Metal Courtyard House?
Now you know some of the benefits of courtyard houses. But why build one out of metal?
Strength and longevity: Metal is a durable building material that can stand up to harsh weather, earthquakes and more. A metal courtyard home not only has a classic style that will stand the test of time, but a sturdy structure that likewise will endure.
Versatility: Metal building homes can have just about any look you want thanks to the wide variety of finishes available. The appearance of a metal courtyard home may be modern or traditional.
Prevent problems with pests: Metal buildings are not as susceptible to damage by pests as wood-framed buildings. Indeed, if you are going to have a prominent outdoor space in the middle of your home as in a courtyard house, this can be an extra important consideration.
Eco-friendly: Choose recycled metal for an eco-friendly construction option for a courtyard home.
Low-maintenance: You will seldom need to worry about maintaining your metal home in comparison to a wood-framed structure. You can spend less time on the upkeep of your home and more time simply enjoying it.
Affordable: A metal building house can be affordable, especially with prefabricated construction. Plus, the cost of maintenance over time will be lower thanks to the advantages that we just discussed.
You can now appreciate the advantages of modern metal courtyard homes. Let's go over an example so you can admire the benefits of this design in context.
Modern Courtyard House Spotlight: Colo Crossings House by Benn + Penna Architecture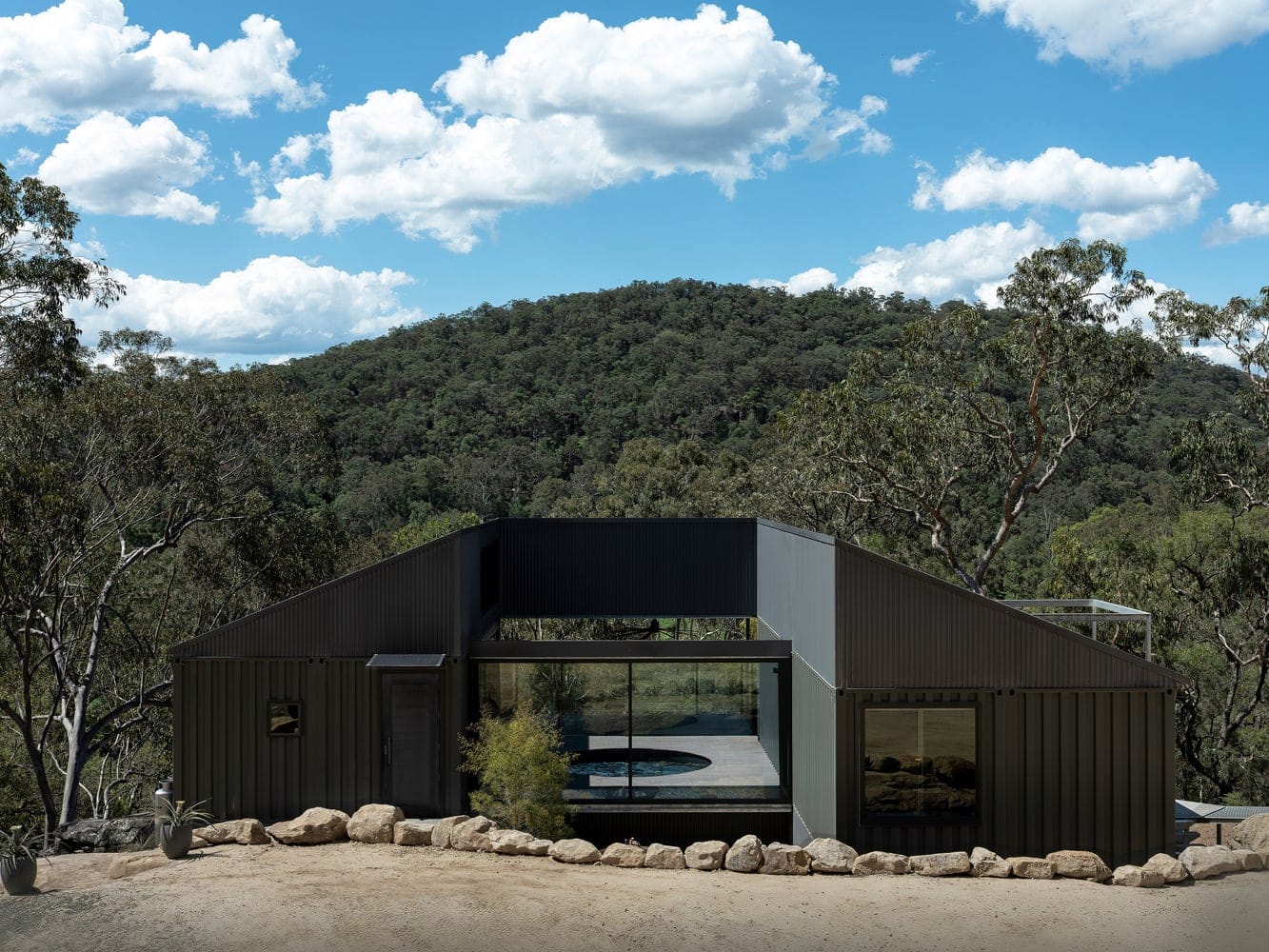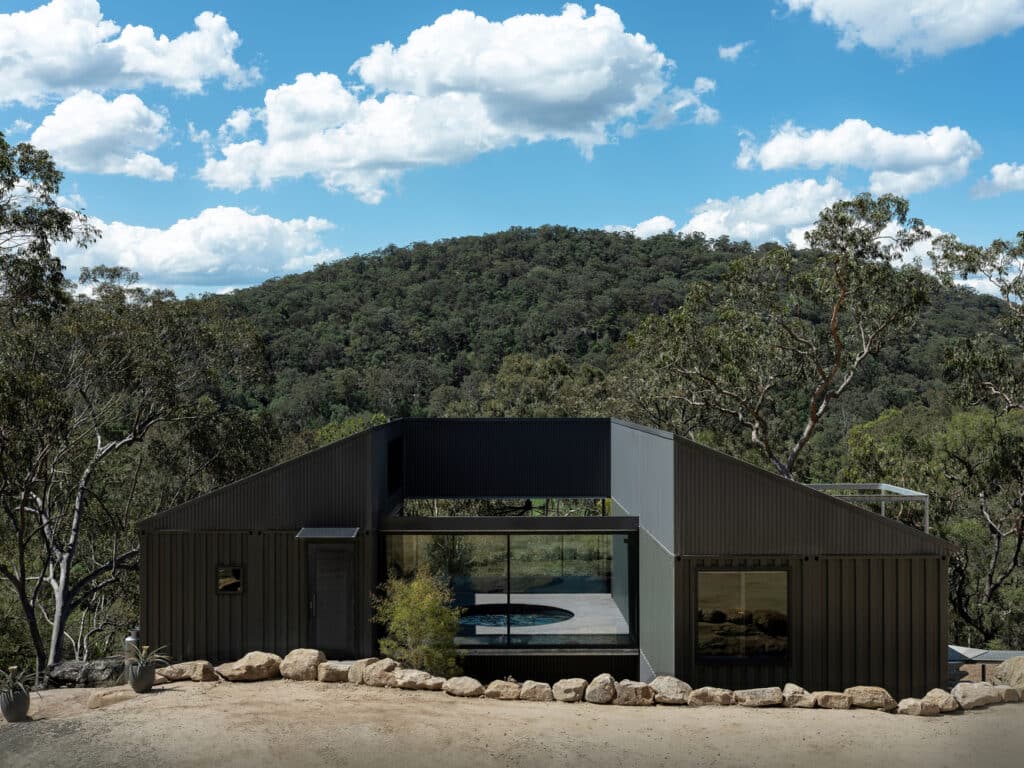 Located in Lower Portland, Australia, Colo Crossings House is the work of Benn + Penna Architecture. It was built in 2021, and measures 215 square meters.
The design of this modern courtyard house was inspired by its surroundings. The elevated site overlooks the Colo River, and the layout makes the most of the area's scenic beauty. Indeed, the architects refer to it as a "3-dimensional weave of landscape and building."
The shape of the house can be referred to as a "U" with a central courtyard. Situated around the courtyard are the living room and kitchen, 3 bedrooms, and 2 bathrooms.
What is most striking about the design of this home is that you can look clear through one end of the home to the other, straight through the courtyard to the scenery beyond. The metal siding on three sides extends up above the height of the courtyard wall on one side, creating a somewhat surreal effect from that side of the house. It is as if a cube of glass, air, and scenery sits in the middle of the structure.
The Local Project writes, "The interaction between the form and the landscape derives from a philosophy suggesting that the built form should sit gently on, and interact effortlessly with, the existing environment."
The color scheme of the home was also selected with reference to the natural surroundings. The architects explain, "The horizontal form utilizes a tri-toned color scheme, which assimilates the building further into the landscape: a black platform is anchored onto the blackened rock shelf, followed by bush green shipping containers, topped with a silvered roofscape under the reflective kinetics of the clouds."
You may be curious about the pitch of the roof. It was not just a stylistic choice, but also a functional one. Due to the home's location, it was mandated that the house include features for water collection. The home also needed to meet bushfire regulations. The pool you see in the middle of the courtyard is tied to this purpose.
The goal of the structure was for it to act as a retreat from the hustle and bustle of urban life, and to allow its occupants to feel at home in nature.
You can see how every facet of the structure's design helps it to achieve that purpose. It is a simple, serene, and breathtaking retreat that allows for the fullest enjoyment of its rural setting.
Build Your Own Modern Home with Courtyard
We hope you enjoyed exploring the Colo Crossings House by Benn + Penna Architecture. If you want a beautiful home that unifies indoors and outdoors, enhances privacy, and offers lots of natural light, consider building a courtyard home of your own.
For complete project details visit: https://bennandpenna.com/
Compare Prices & Save Up To 33%