Metal Colonial Style Houses
If you have spent much time in the Northeastern part of the US, you have no doubt noticed stately homes that put you in mind of the colonial days of yore. Not surprisingly, we call these houses "colonial" homes.
over 27,000 kits delivered
Compare Kit Prices & Save Up To 33%
Let us help get you wholesale pricing on your metal kit.
The colonial house style and metal as a building material can work well together. In this post, we will explain why. We also will tell you more about the history of colonial houses and what features define this style. You will have a chance to learn about the different types of colonial houses, and how you can build your own.
What are Colonial Houses?
Colonial houses are homes built in an architectural style that is reminiscent of the houses that were built prior to the American Revolutionary War and independence from Britain.
These homes usually feature two or more stories, making them a roomy choice that is suitable for a small or large family.
Why Choose Metal for a Colonial House?
Metal is a great option for a colonial home for a few reasons:
You can easily achieve the classic colonial appearance using metal siding.
Metal is strong and durable, and will stand the test of time.
Metal is pest-resistant, fire-resistant, and mold-resistant. It requires little in the way of maintenance.
What are the Main Features of the Colonial House Style?
What defines a house as a colonial?
Here are some of the typical features that characterize the interior and exterior of this style of home:
Colonial homes usually have a simple rectangular shape, and multiple stories. They tend to be large and spacious.
These houses usually feature a lot of symmetry in their designs, typically with rows of windows. These windows often have decorative shutters.
Gabled roofs are typical of the colonial home style.
Siding may be made of metal, wood, vinyl or brick.
Typically, the interior of a colonial house will feature a four-square layout. While there are some common areas, there are typically a lot of private rooms. The layout is usually not extremely "open."
Hardwood floors are common in colonial houses.
The fireplace may be located centrally, or it could be along one of the walls.
Once you are familiar with the colonial house style, you will find it easy to recognize colonial homes at a glance. That said, there is more variety in this style than you might expect.
Types of Colonial Homes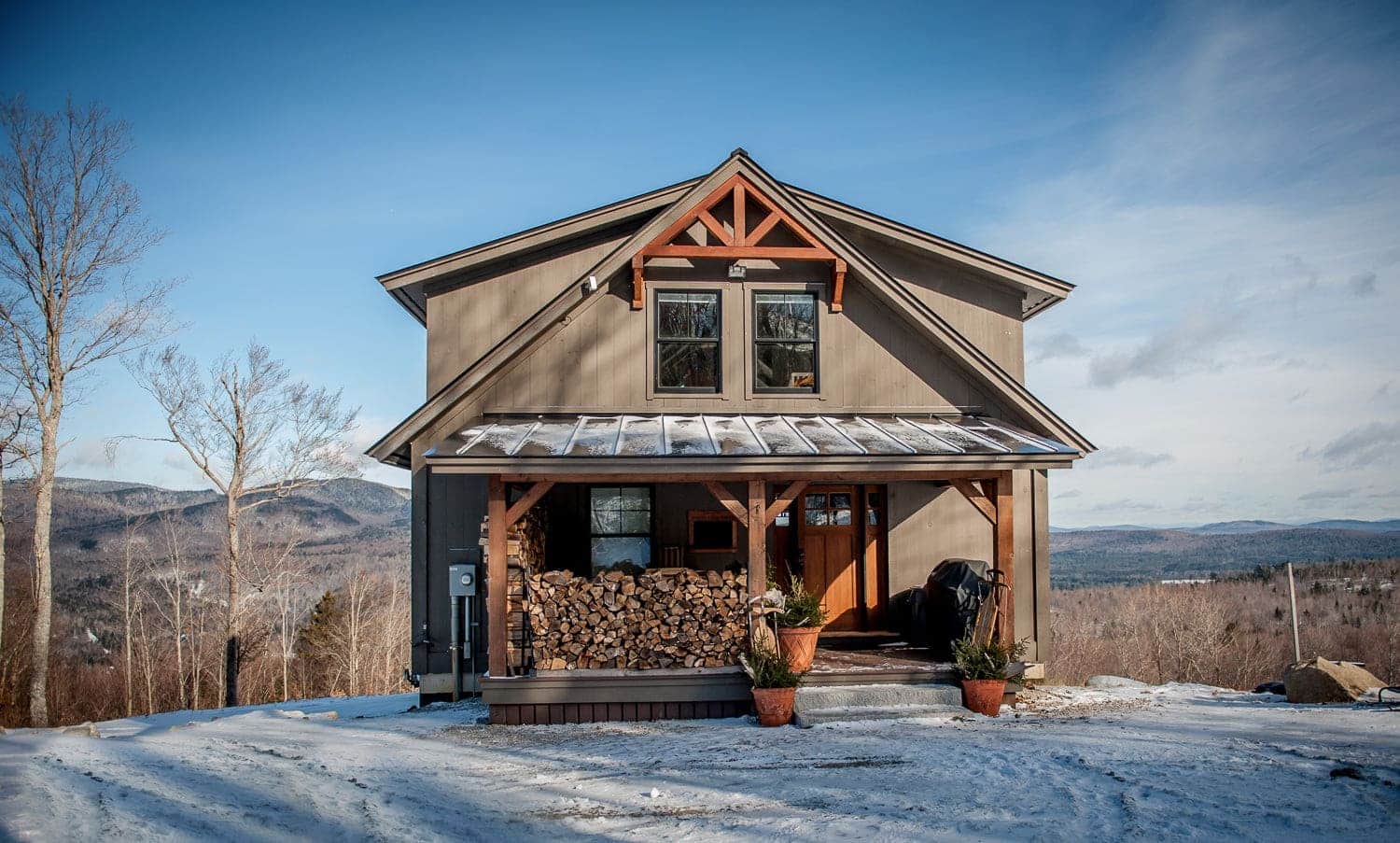 When building a colonial metal house, you will need to put some thought into which specific sub-style you want. Here are some of the different types of colonial homes:
Early American Colonial: This is the oldest common style of Colonial house in America, brought over by the British. It is also called the "British Colonial" home style. The fireplace is usually in the center. Wood siding and steep roof pitches characterize these homes (you can substitute metal and have it look like wood while offering greater strength and resilience).
Georgian Colonial: Brick facades, white columns and dormer windows are common on these homes. There is typically a distinctive porch with a balcony on top of it that frames the front door.
Cape Cod Style: Cape Code style houses feature steep roof pitches, dormer windows, central chimneys and wood siding. It is worth noting that they are often smaller in stature, and feature the second story up in an attic.
French Colonial: Picture a Colonial house in New Orleans. There is a good chance you are visualizing a French Colonial. This type of house looks quite distinct from other colonial styles since it usually includes a wraparound porch and balcony with narrow columns and decorative railings. But the siding, windows and symmetry of the style are similar to what you see with other colonial styles.
Dutch Colonial: A Dutch Colonial looks kind of like a cross between a colonial house and a barndominium, thanks to its gambrel roof. The rest of the features are pretty much in line with what you see on other colonial houses.
Saltbox Style Colonial: This is a colonial house that features the distinctive sloping roof that you see on saltbox homes.
Mid-Atlantic Colonial: These houses have an I-plan and traditionally feature brick or wood facades. The chimney may be located along one wall or in the center of the house.
German Colonial: Houses in this style usually feature brick or stone walls, steep roof pitches, and symmetrical, simple windows.
Colonial Revival: These are basically larger versions of classic colonial homes.
Spanish Colonial: This usually refers to a totally different architectural style than the others listed here, but we figured we should at least mention it so you know it exists. Stucco walls, small windows, inner courtyards, tile roofs and archways are among its distinguishing characteristics. Sometimes this name refers to a style of architecture that looks similar to French colonial, however, but with tile roofs and other Spanish characteristics.
Even though wood and brick are the traditional materials for colonial house siding, you can easily adapt any of these styles to modern metal siding. With the right finishes, you can achieve a traditional aesthetic.
Compare Metal Building Prices & Save Up To 33%