977 County Road 2945, Dodd City, TX 75438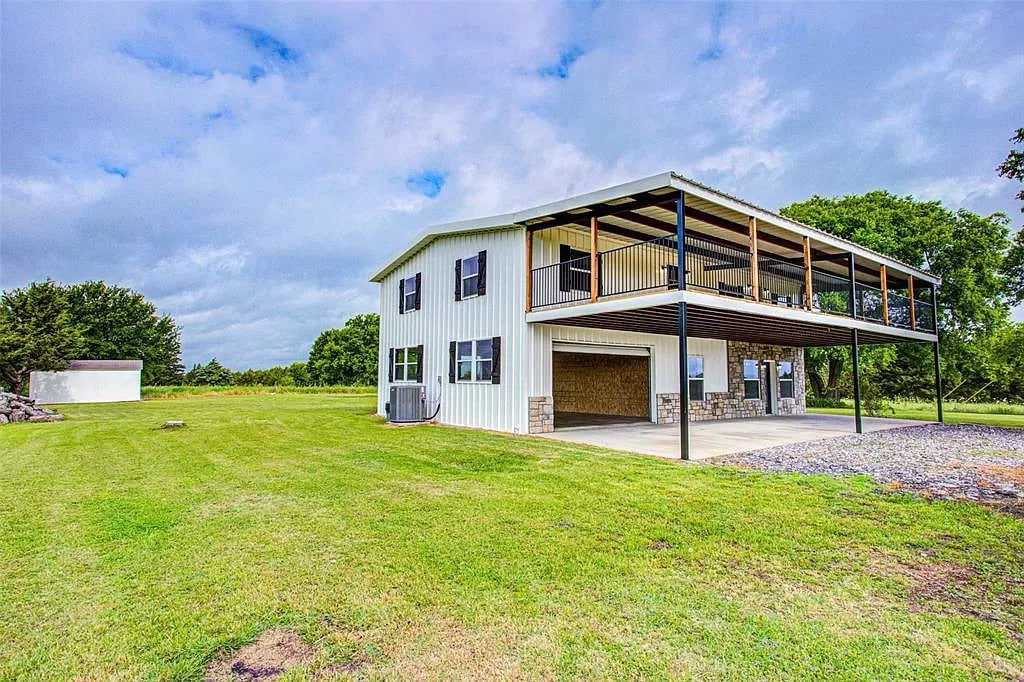 0.75 acre – 2,250 sqft – 3 bed – 3 bath
$290,000
One look at this balcony and I was sold on this Dodd City, Texas home.
State of the art kitchen with antique white cabinets, backsplash and custom stained concrete flooring. Natural stone counters with stainless steel appliances. The open living area keeps the concrete floors.
Upstairs has one of the best covered full length balconies we have seen.
Pull through garage is another unique feature.
All images courtesy of Zillow.com.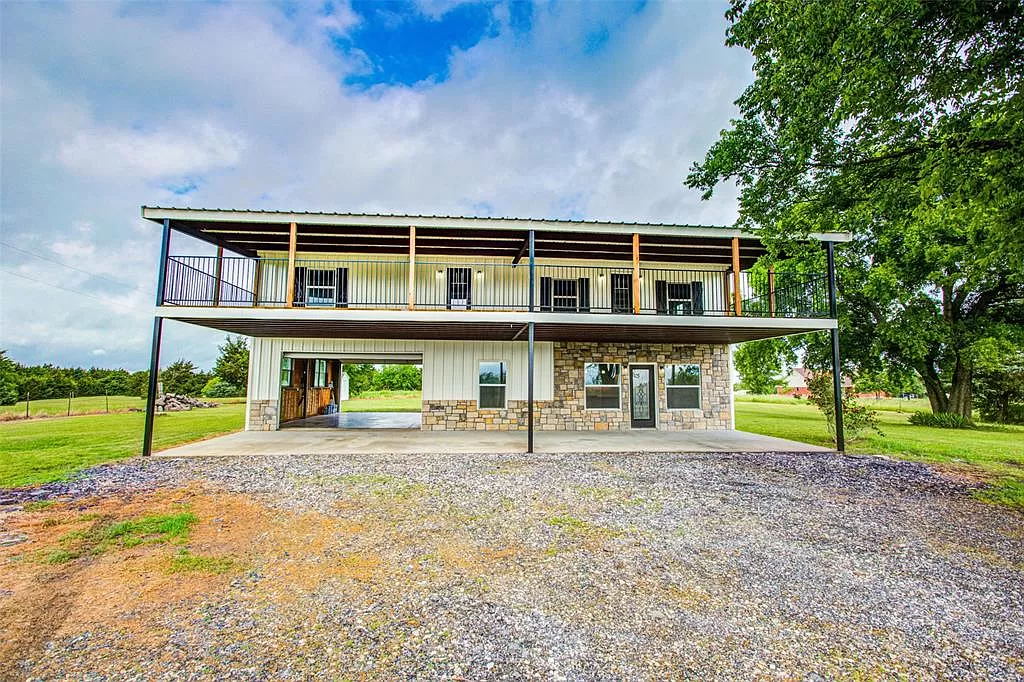 Compare Prices & Save Up To 33%