40×80 Metal Buildings with Living Quarters
A 40×80 metal building provides 3,200 square feet of space, making it one of the most popular building sizes out there. The 3,000 sqft range is the sweet spot these days for growing families. With their open interior space, buildings of this size are highly versatile and have a number of applications in residential housing.
over 27,000 kits delivered
Compare Kit Prices & Save Up To 33%
Let us help get you wholesale pricing on your metal kit.
If you're in the market for a metal building, you may find that the 40×60 size is perfect for your needs. But how much will your building cost? What are the benefits of choosing this size for a barndominium?
40 x 80 Metal Building Uses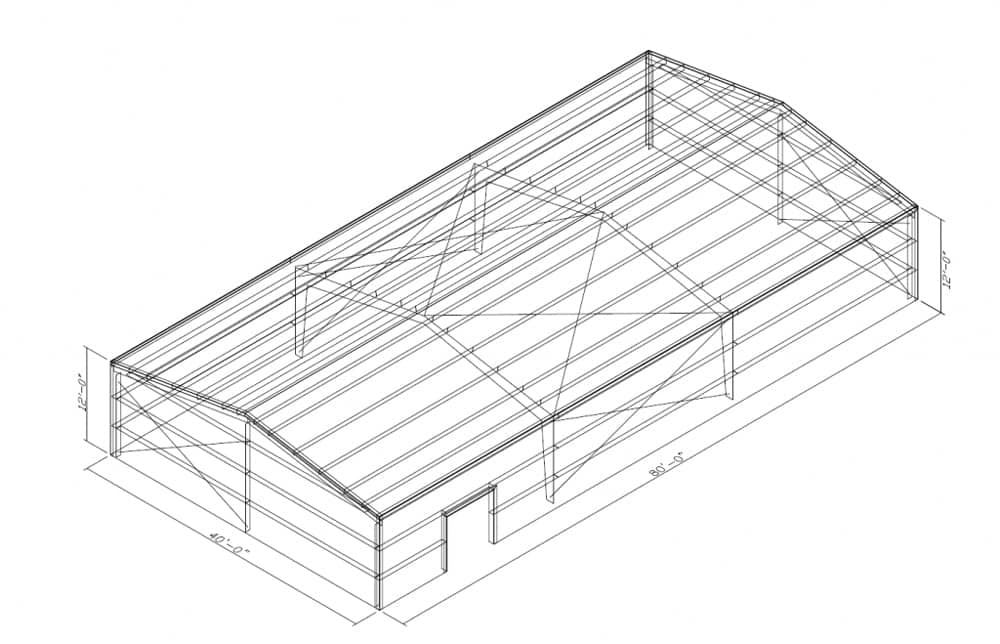 There are many uses for a metal building of this size, whether you're looking for a 40×80 metal buildings with living quarters or a space for your workshop.
Some of the most common uses for a 40×80 building include:
Home
If you're interested in building a barndo, you'll find that a 40×80 building is ideal. With 3,200 square feet of space, you can easily add 3-4 bedrooms and 3+ bathrooms while having plenty of room for everyday living.
You'll find plenty of 40×80 barndominium plans, many of which have lofts and all of the modern amenities you would find in any other home.
Workshop
A 40 x 80 metal building is ideal for use as a workshop. These buildings are spacious enough to house all of your tools and equipment without feeling cramped.
You can also find a 40×80 shop with living quarters loft that will allow you to comfortably live in your workshop. These building designs are ideal for those who want to run a business from home.
Garage or Storage
If you want a large garage for storage, car restoration or a man/woman cave, a 40×80 metal building is ideal. These buildings are also large enough for RV storage or even to use as a mother-in-law apartment.
Commercial Use
A 40×80 building is more than spacious enough for a commercial space. You can use a building of this size for:
Retail stores
Specialty shops
Mechanic shops
Offices
Restaurants, coffee shops, sandwich shops, etc.
Agricultural
Many agricultural operations use 40×80 steel buildings for a variety of purposes, including:
Livestock shelters
Feed storage
Equipment storage
Metal buildings have the advantage of being durable and low maintenance, so they are the ideal choice for agricultural operations.
40 x 80 Metal Building Cost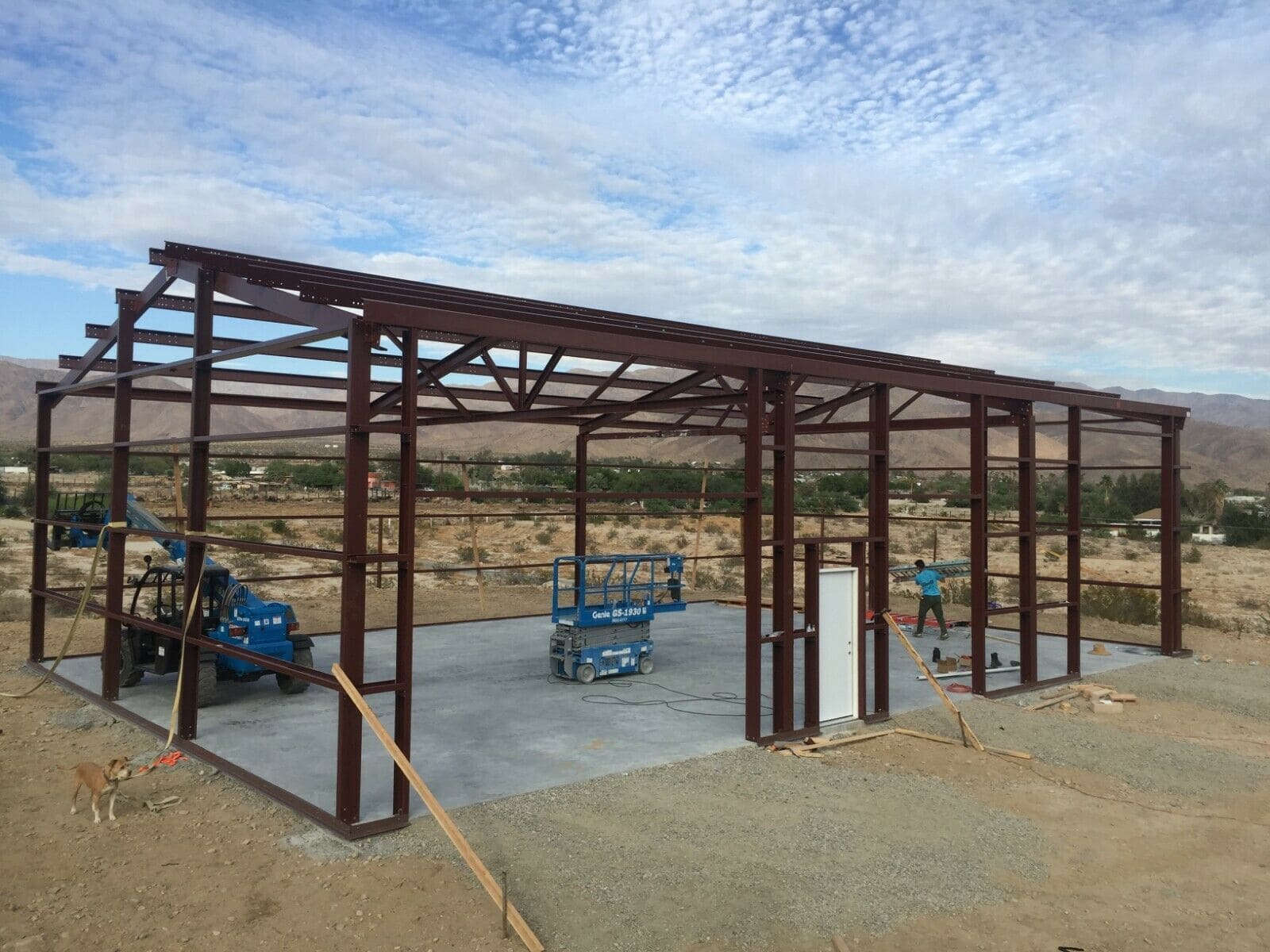 A 40×80 structure can have many applications, but how much will a building of this size cost you? The cost of your building will depend on a variety of factors, including:
The manufacturer
Your location
Any upgrades or customizations you may want
That said, the average cost of a building of this size will be around $35,000. Metal building kits usually cost $10-$12 per square foot.
Keep in mind that these costs are just for the building itself. This cost does not include:
Installation and Interior Finishes
Some metal building kits are DIY-friendly, but if you're building a barndo or something more complicated than a simple storage building, you may want to hire a professional to install and finish your building.
Construction costs can range from $5-$10 per square foot. Factors that will affect the cost include:
Labor. The larger the building, the higher the labor costs. Labor costs will also vary based on location and the complexity of the job.
Insulation. If your building is going to be insulated, construction costs will be higher.
Doors and windows. The more windows and doors you have, the higher the cost will be.
Appliances and other finishes. If you're using your metal building as a home or for a workshop, you will likely need appliances and other finishes, such as countertops, cabinets, plumbing fixtures and an electric system. All of these extras will add to the overall cost of the project.
Utilities. If you need to run electricity and water/sewer to the building, the construction costs will be higher.
The Foundation
A 40×80 metal building will need a foundation. The most common type of foundation used for these buildings is a concrete slab. Concrete slabs can cost $6 or more per square foot and are the simplest type of foundation for a building of this size.
Pier, floating slab and curb foundations will likely cost more to build.
Benefits of Choosing 40×80 Barndominium Plans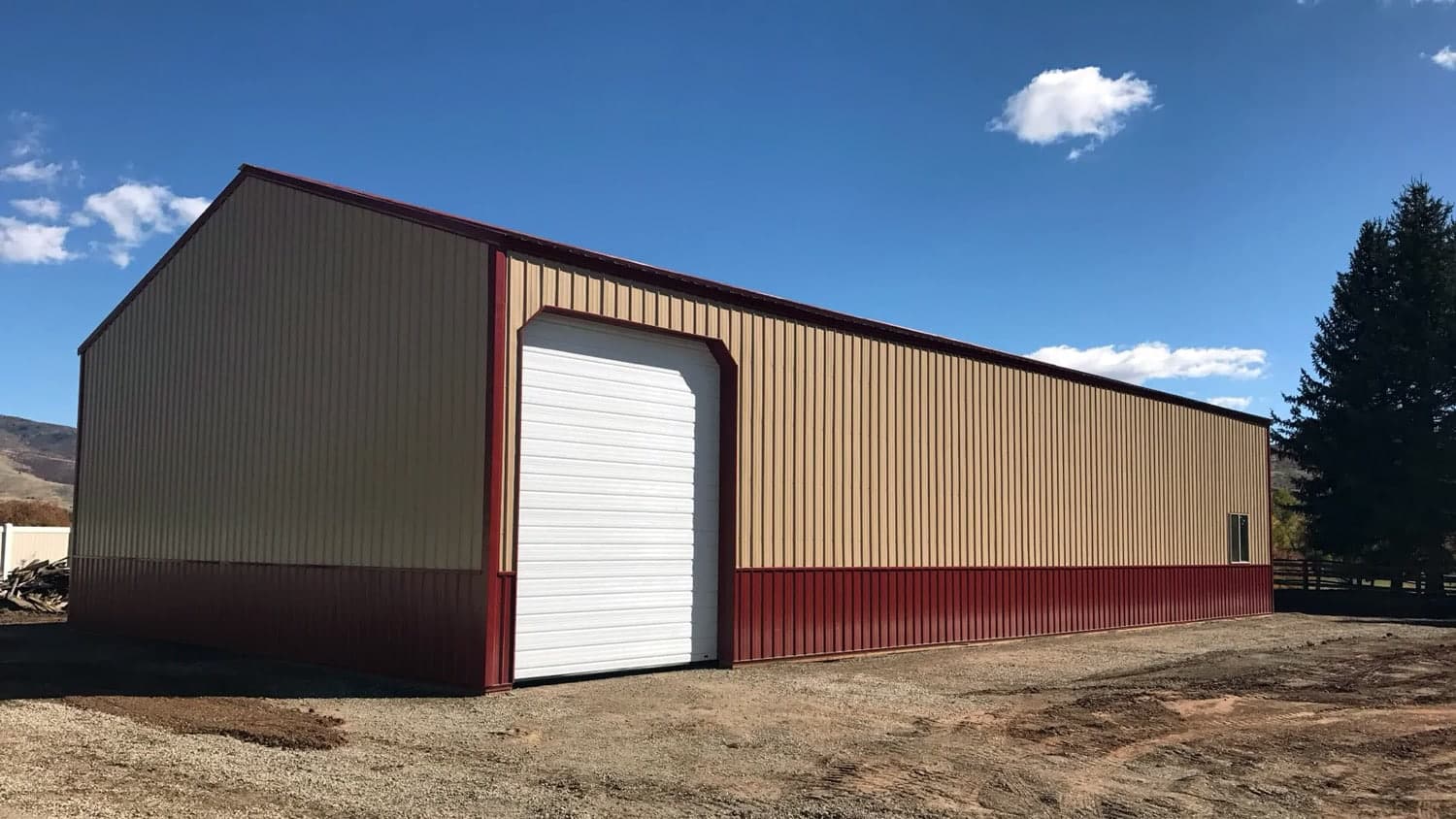 Residential homes are much different than when you use a metal buildings for livestock or agricultural uses. You want a home that is unique and functional, and with 3,200 square feet of space, there's a lot to love with a 40×80 metal building plan.
Space: The average home size in the US is 2,480 square feet. However, walls and barriers make these homes feel smaller. When you step into a 3,200-square-foot metal building, you enjoy massive open spaces that help make your residence feel larger and more functional.
Windows: The strength and durability of metal allow homeowners to be creative with their homes in ways that aren't possible with other building materials. For example, metal can support massive windows and doors, allowing you to maximize your landscape and let in an abundance of natural light.
Cost-effective: As outlined in the previous section, metal buildings are cost-effective and produce far less waste than their wooden or concrete counterparts.
Structurally sound: Fires, tornadoes and hurricanes can destroy a home that you worked hard to buy in a matter of seconds. Metal buildings provide high levels of resistance that allow them to remain standing even after severe weather and natural disasters.
Metal vs. Wood Benefits
Wooden structures are everywhere, but there are better options available. Metal structures are becoming increasingly popular, especially the 40×80 metal building kit. Contractors and builders agree metal has a lot of advantages:
Higher durability and strength: Severe weather has potential homeowners worried about their building's maximum snow load, strong winds and hurricanes. Metal buildings are lighter yet stronger than their wooden counterparts, allowing them to withstand high winds, heavy snow and even earthquakes.
Moisture resistant: Metal, especially if the metal builder you choose uses zinc coating or powder treatments, can withstand moisture exceptionally well. You don't need to worry about metal rotting as you do with wood.
Pest resistant: Pests are another major concern, especially termites, which can destroy a home if they're not found quickly. Metal buildings are resistant to pests, including wood-boring beetles, termites and carpenter ants.
Produces less waste: Construction produces a lot of waste. A regular wooden home of 2,000 square feet produces 1,500 – 3,700 pounds of solid-sawn wood waste and an additional 1,000 – 1,800 pounds of engineered wood waste. Metal buildings do not produce nearly as much waste, making them an eco-friendly option for your build.
Open floorplans: Large, open spaces are possible thanks to steel ceiling joists that can support more weight and allow for open spaces. Wood cannot match the level of strength that steel offers for open floorplans.
High eaves: Depending on your needs, the eave height can allow for a top level with living quarters and a bottom level for a garage, workshop or commercial activities. You can also add in skylights or large walled windows.
Add in the fact that metal is fire resistant, and it's clear that a metal building has a lot of advantages over its wooden counterparts.
A 40×80 metal building with living quarters offers you exceptional quality, durability and many benefits. If you want to build a large space, offering 3,200 square feet of space, 40×80 metal barndominium plans are a great option.
Compare Metal Building Prices & Save Up To 33%