Steelblox Modular Homes & Prefab ADU's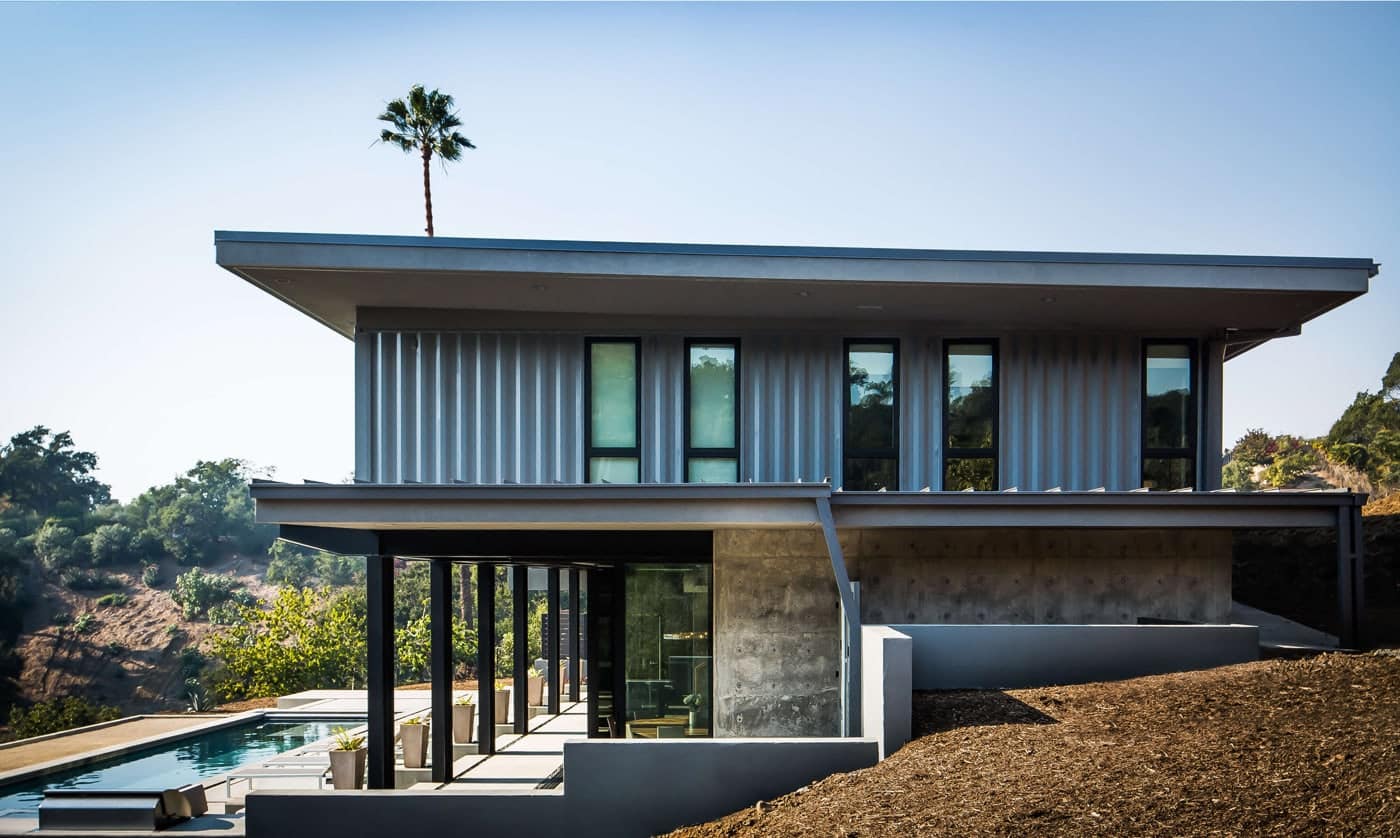 Steelblox is one of the leading California container home builders, but they also offer commercial modular structures. The team has more than three decades of experience in the general contractor field. Their Factory Built Modular program speeds up the construction process without adding to the cost.
over 27,000 kits delivered
Compare Kit Prices & Save Up To 33%
Let us help get you wholesale pricing on your metal kit.
The Steelblox Build Process
Steelblox installs modular structures virtually anywhere in North America.
Their production facility is located in Lompoc, California. You can visit the facility to see how their shipping container ADUs are created.
While the company builds primarily with shipping containers, they also do SIP panel construction as well as structural steel framing modules. Their approach will largely depend on your budget and goals. The company is flexible and works with customers to meet their needs while respecting their budget.
Steelblox's shipping containers feature walls made from 14-gauge steel and feature 0.078" corrugated steel panels that are welded to the structure. The top and bottom end frames and side rails are made from 7-gauge tubular steel.
Featured Build: Schulte House
Steel Modular Homes and Accessory Dwelling Units (ADUs) From Steelblox
Steelblox offers a variety of sizes and options for their shipping container modular structures, including:
Modular Homes: Sizes range from 1,280 square feet to 3,600 square feet across two stories.
Accessory Dwelling Units (ADUs): Sizes range from a simple 320 square-foot studio to a two bedroom, 1,200 square-foot home.
Custom Structures: With a custom structure, you're only limited by local zoning laws and land-use restrictions.
Commercial Modular Structures: Steelblox has four container office models ranging from 160 square feet to 640 square feet.
What is Included with a Steelblox Home?
Here are a few things to know about their homes:
Steelblox has adopted California's solar initiative, which requires all newly built homes in the state (as of January 2020) to have solar. All of the company's homes are available with solar systems that are standalone (off-grid) or connected to the grid to supplement.
Delivery costs are included with the initial proposal for building and installing your structure.
Steelblox homes are 90% completed at the company's facilities.
Furniture packages are available, but they aren't mandatory.
Steelblox's prices include construction, setting, transportation, architecture drawings, engineering and building permits.
Because Steelblox is a licensed general contractor, there's no need to hire your own contractor.
The turn-key aspect of Steelblox is one of our favorite features. As the consumer, you are taking advantage of their experience and expertise to get the best value for your money.
Standout Features of a Steelblox Builds
Steelblox homes offer many standout features, including:
Euro Style Cabinetry: The Steelblox team has a 30-year history as custom cabinet makers. Their homes offer modern cabinetry that complements your lifestyle.
Energy Efficiency: Homes feature energy efficient windows and doors. They provide a net zero living environment, and their structures exceed all building codes.
Shipping Container ADU Floor Plans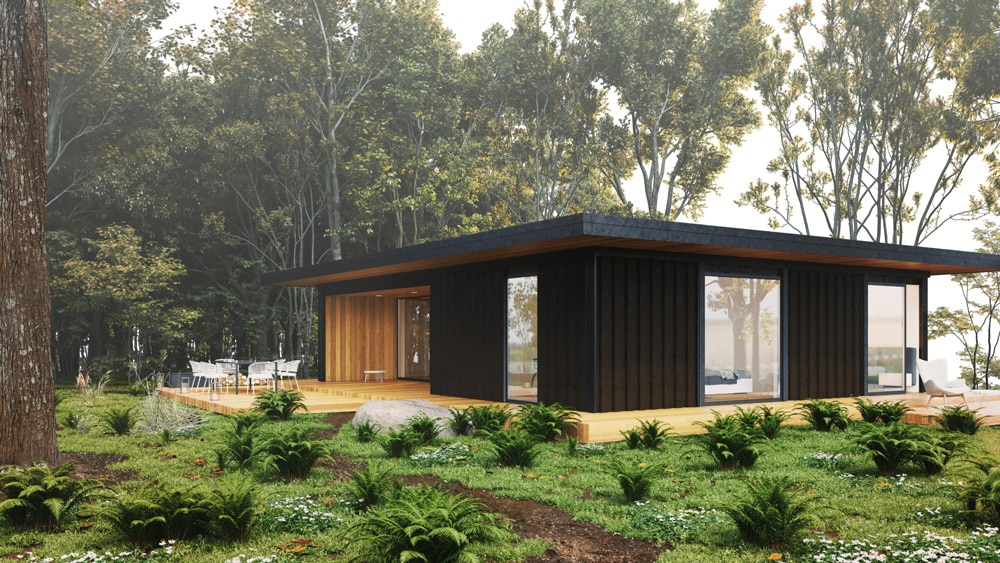 Steelblox has four main models for its ADU shipping containers.
ADU Model 1 – Starting at $85,000
The Model 1 container living unit is the smallest ADU available through Steelblox. This studio is 320 square feet and maximizes space. The unit is carefully planned to create an open floor plan. It's ideal for projects where size is the primary concern.
Model 1 is ideal for guest homes, Airbnb rentals, granny flats and even man caves or shesheds.
ADU Model 2 – Starting at $108,000
The Model 2 is a 480 square foot unit with one bedroom and one bathroom. The unit is available with wooden exterior cladding.
ADU Model 3 – Starting at $180,000
The Model 3 is 960 square foot unit with two bedrooms and one bathroom. The open floor plan optimizes the space, and it includes an integrated porch as well as storage space.
ADU Model 4 – Starting at $240,000
The Model 4 is the largest ADU offered by Steelblox. The unit is 1,200 square feet with two bedrooms and two bathrooms. The master suite is the largest of the ADU units offered by company.
Shipping Container Office Floor Plans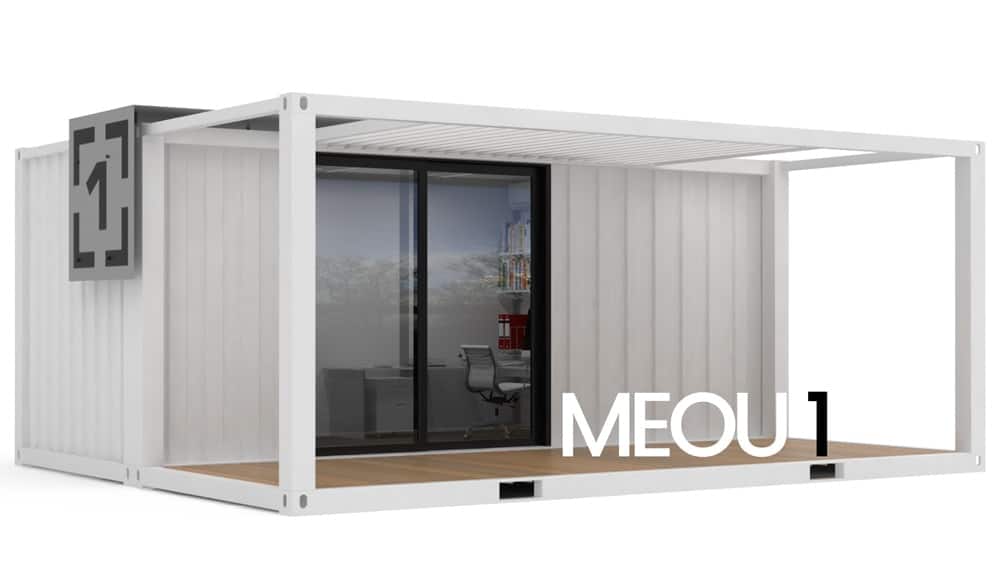 Steelblox offices are expandable and portable. Standard features include:
Insulated, moisture-resistant wall panel systems with a modern finish.
UL approved fixtures that are energy efficient.
Quality HVAC system.
Energy efficient windows and doors.
Carefully planned storage areas.
Cat6 data ports for easy data network connection.
Low VOC paint for improved air quality.
Steelblox has four shipping container office floor plans:
ME:OU 1 – Starting at $32,000
The ME:OU 1 is 160 square feet. The 8' x 20' modular office is expandable and ideal for one to two people. It's available in three colors: black, white and gray.
ME:OU 2 – Starting at $76,800
A 16' x 20' unit that spans 320 square feet. This is the company's most popular office floor plan and offers an optional covered deck. The ME:OU 2 is suited for 2-4 people.
These units can also have a storefront glazing system if you wish. They also offer more color options: gray, black, orange and white.
ME:OU 3 – Starting at $64,000
A 8' x 40' unit that spans 320 square feet. Ideal for 2-4 people, this multi-purpose space is very functional. The unit has a dedicated storage space and offers an optional sliding glass door system.
Like the ME:OU 2, this model is available in four colors.
ME:OU 4 – Starting at $153,600
A 16' x 40' unit that spans 640 square feet. An optional covered deck is available. This is the largest office floor plan available, and it can accommodate up to 10 people.
Three colors are available: black, white and gray.
Retail and Pop-Up ADUs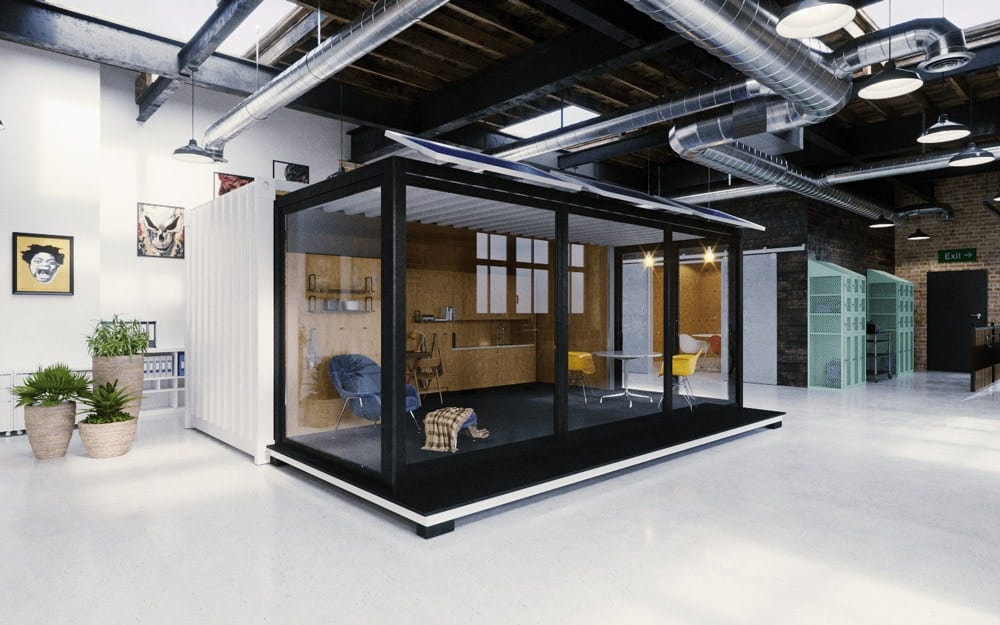 Steelblox also offers retail and pop-up ADUs that can be used for a variety of purposes, including:
Sales Centers
Boutique Hotels
Pop Up Retail
Kiosks
Information Booths
Commercial shipping container units can be customized to your needs, and there are several options to meet your budget.
Getting Started with Steelblox
Steelblox makes it easy to start your project. To initiate the process, you can request a call with a project manager. They will walk you through the design, permitting and construction process.
The first steps involve establishing your budget and determining your wishes.
Whether you're looking to add an ADU to your home or take advantage of the easy expandability of shipping container offices, Steelblox has a unit that will meet your needs and budget.
Call (805) 324-7751 or visit https://www.steelblox.com/ to get your project started.
Compare Prices & Save Up To 33%