Worldwide Steel Buildings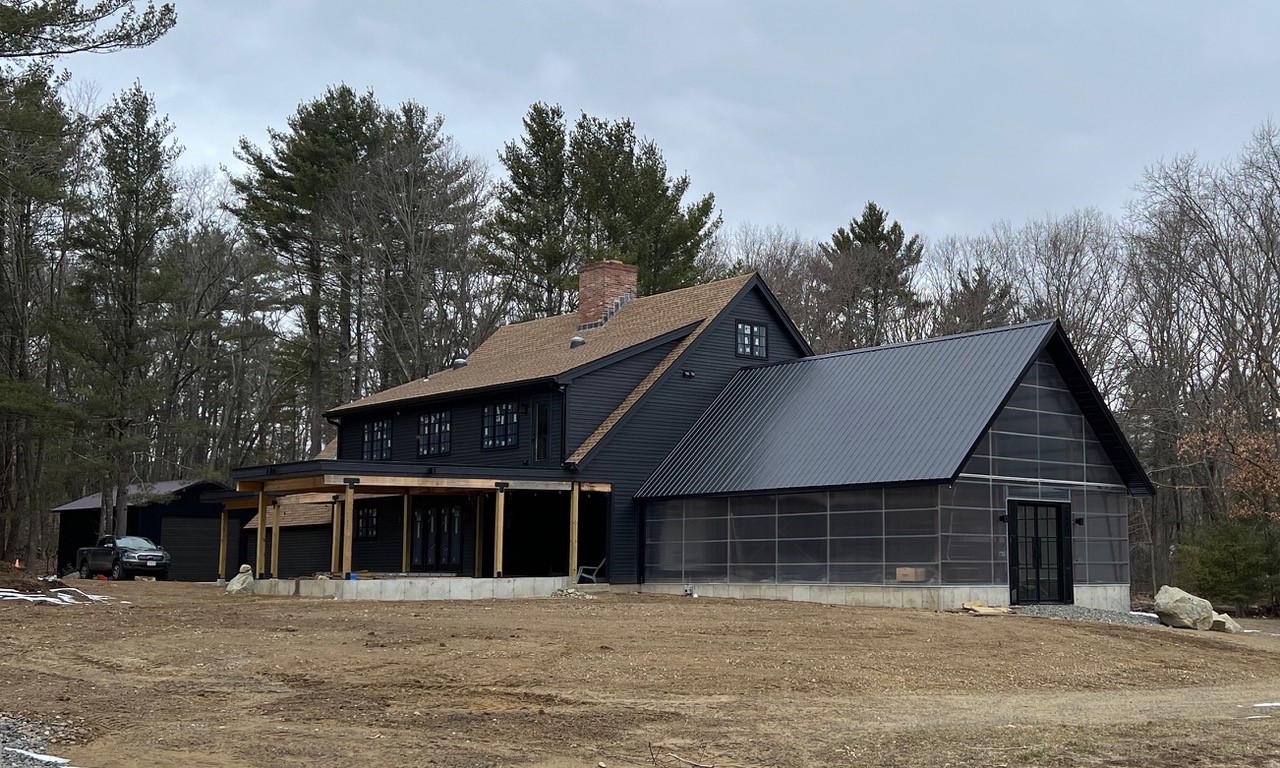 Fire, wind and termites. What do these three things have in common?
over 27,000 kits delivered
Compare Kit Prices & Save Up To 33%
Let us help get you wholesale pricing on your metal kit.
They're all serious threats to a traditionally-built wood home. And they cost a fortune to repair. Wind damage can cost between $5,000 and $10,000 to repair, while fire and smoke damage can cost upwards of $4,200 to fix.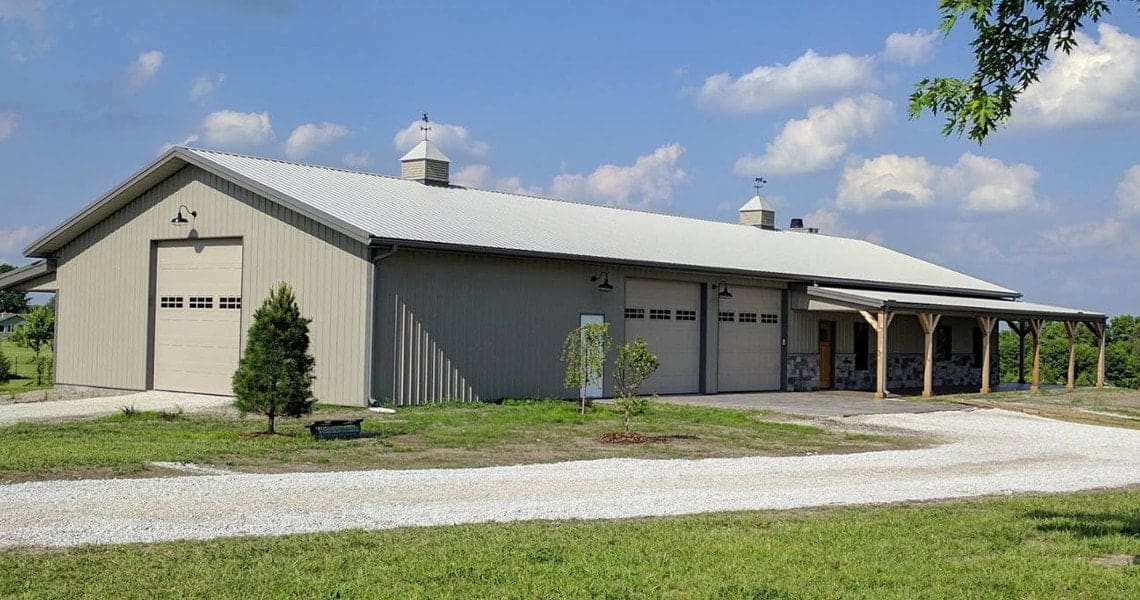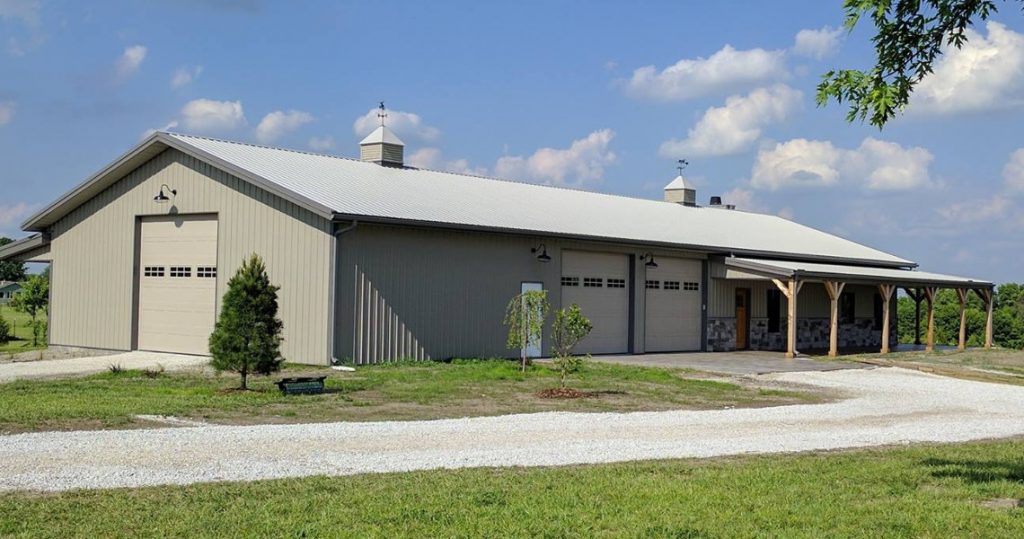 Steel buildings virtually eliminate these costs.
Worldwide Steel Buildings has been in the business since 1983. Based in Peculiar, Missouri, the company actually has its own factory that builds the secondary framing and steel trusses for their buildings, saving customers money and ensuring that you get a top-quality product.
Why Choose Worldwide Steel?
When you choose Worldwide Steel, you can choose one of the leading companies in the industry. Quality is the name of the game.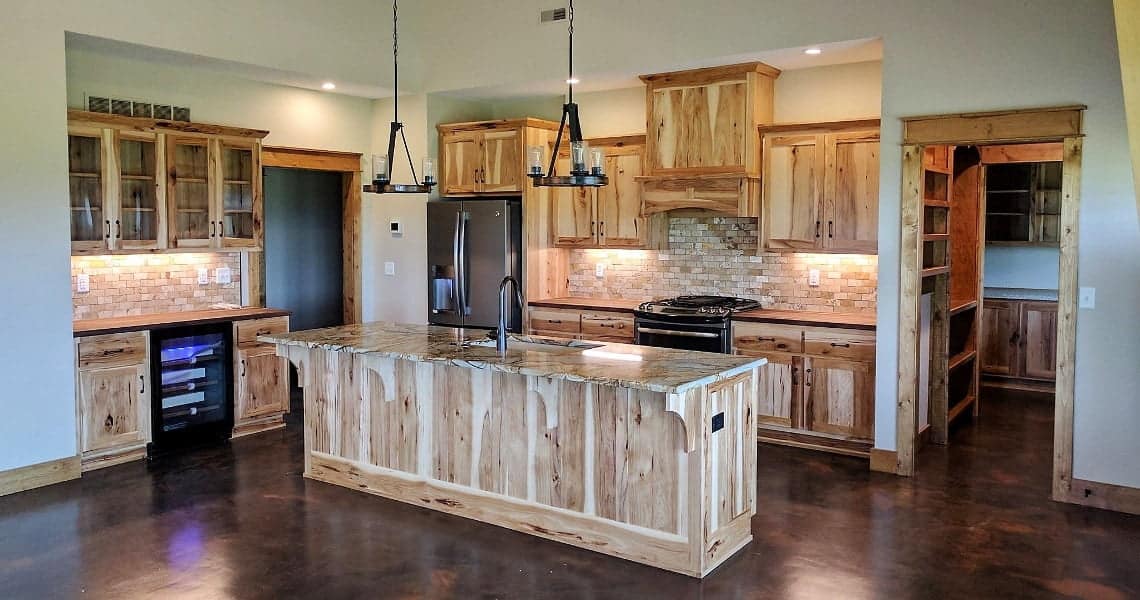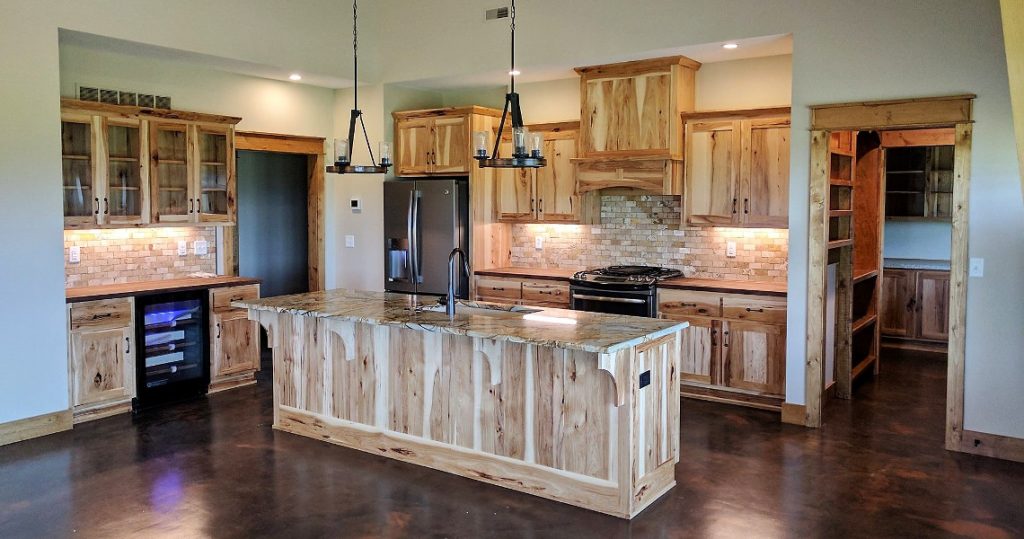 Worldwide welds all of its trusses in precision jigs for extreme accuracy, and they double dip the trusses in rust-proof coating to further improve its durability. And their open web truss framing is backed by a 50-year warranty – something you won't get with other companies in the industry.
The heavy-duty design of Worldwide's trusses come in four sections that are easy to bolt and handle. The great thing about this system is that it eliminates the need to rent large equipment to set the trusses, saving you even more time and money.
All 2 x 4 girts and 2 x 6 purlins are constructed with 20-gauge galvanized rolls and inspected to ensure top quality.
Did we mention that all of their buildings are designed to your local wind and snow requirements?
They also meet all MBMA Metal Buildings Systems Manual requirements and your local buildings code.
What Does the Building Process Entail?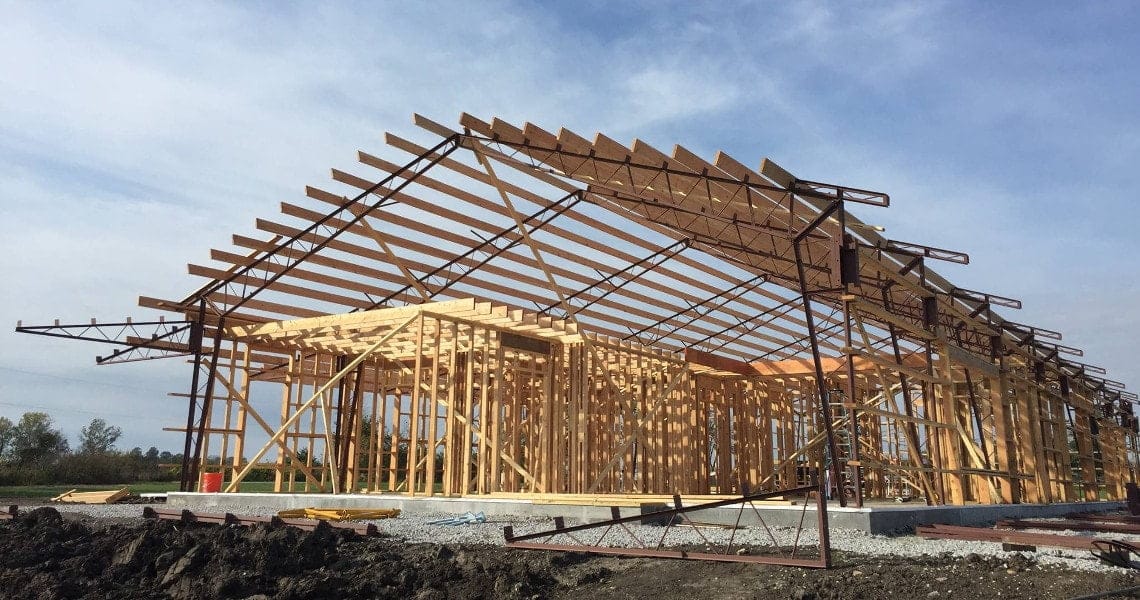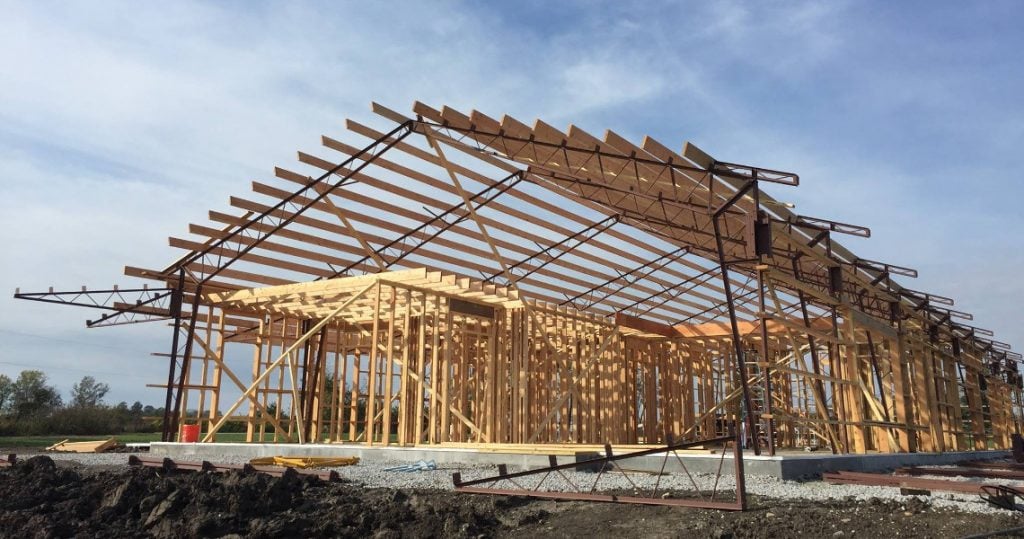 Building kits come with all of the basic components needed to construct your building, and you can customize your build to your liking (more on that soon).
Here's how the building process works:
Anchoring the Legs
It all starts with anchoring the legs of the building into simple piers, and you can pour these yourself. The girts are then attached to clips (which have been pre-welded for convenience) on two-foot centers. The centers are already edge mounted for added durability. These can be put on with self-tapping, self-drilling screws.
Laying and Setting the Girders and Purlins
After the legs are in place, the girder part of the truss can be laid out and bolted together. The girders can then be lifted and bolted to the legs.
Remember, all trusses are welded in Worldwide's jigs for extreme precision – you never have to worry about holes being misaligned.
The purlins will be attached using the same process as the girts.
You'll also need to frame in any windows and doors your building has using the material included in your kit.
Framing
Unlike other steel building manufacturers, Worldwide does not design their buildings using sheet-metal-on-sheet-metal connections, which can leak over time. The design of the trusses and secondary framing is what makes their building so strong and able to stand up to Mother Nature – whether she throws snow, rain, wind or fire at you.
Sheeting and Roof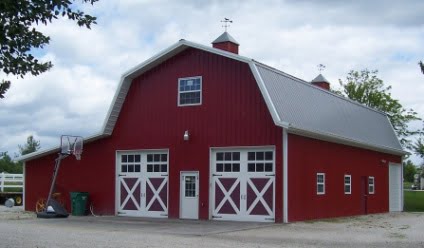 The sheet metal is strictly for aesthetic purposes. Worldwide offers 80,000 psi sheeting for the walls, which use self-sealing and self-drilling fasteners.
The roof and all of the side walls are already cut to length, which saves you time on your build.
And if you plan on insulting the building, you can go ahead and place the insulation right between the framing and the sheeting.
Once the walls are in place, you can install the roof panels. You'll be happy to hear that Worldwide's roof panels come with a 40-year warranty.
The Finishing Touches
Each kit comes with all of the extras you need, including:
Heavy-duty 16-gauge door framing for overhead doors
Closures for the inside and outside to keep wildlife out of the building
An erection manual is also included, so you know exactly how to erect your building.
All kits also come with the deluxe trim package, and you can customize the color of your building before purchasing your kit.
What Type of Steel Building Kits Are Available?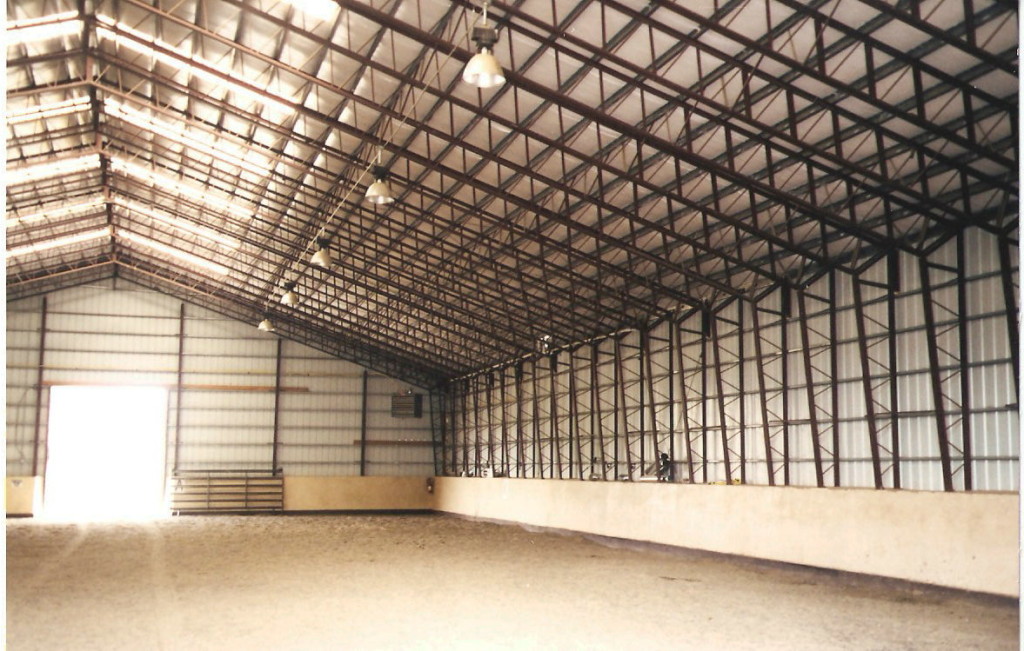 Worldwide offers a variety of building kits to cover just about every need, from agricultural to commercial and even residential.
Agricultural Buildings
Worldwide has a number of agricultural buildings to choose from to meet all of your needs, including hay storage, barns, barndominiums, machine storage and other agricultural needs.
With some of the strongest buildings available, you can even use your building to house your livestock without worry.
Aircraft Hangars
Built to withstand damage from storms, wind, ice and hail, Worldwide steel buildings will protect your aircraft investment. You'll find buildings with clearspans that range from 24' all the way through 225' wide to meet your needs.
Horse Arenas
Riding arenas are available that can be used for horse shows, lessons, competitions and even training. Many arena kits come also feature living quarters.
With clearspan widths of 24' to 225', you're sure to find the right arena for your needs.
Recreational Centers and Commercial Buildings
Worldwide also offers kits for recreational centers and commercial buildings, each of which can be customized to your liking with the help of one of the company's consultants. For commercial purposes, the strength and durability of the building will not only save you on maintenance costs, but may even save you on insurance premiums, too.
Workshops and Garages
The strength and durability of Worldwide's buildings make them ideal for protecting your workshop, bikes, vehicles, recreational vehicles and everything in between. You can even customize the size of your building to suit your personal needs.
Storage and Industrial
Whether it's a manufacturing facility, warehouse, factory or storage unit, Worldwide has a kit to meet your requirements. Mini self-storage buildings are also available.
If you're a serious DIY enthusiast and are looking to erect a steel building for your next project, Worldwide Steel Buildings is the clear choice.
Not only does the company manufacture the parts themselves, they'll also customize your build to your exact preferences. From colors to dimensions, their building consultants will help ensure the kit has everything you need to bring your project to life.
We plan to have a special announcement about working with Worldwide Steel soon.
Compare Prices & Save Up To 33%