Koby Cottage by Garrison Architects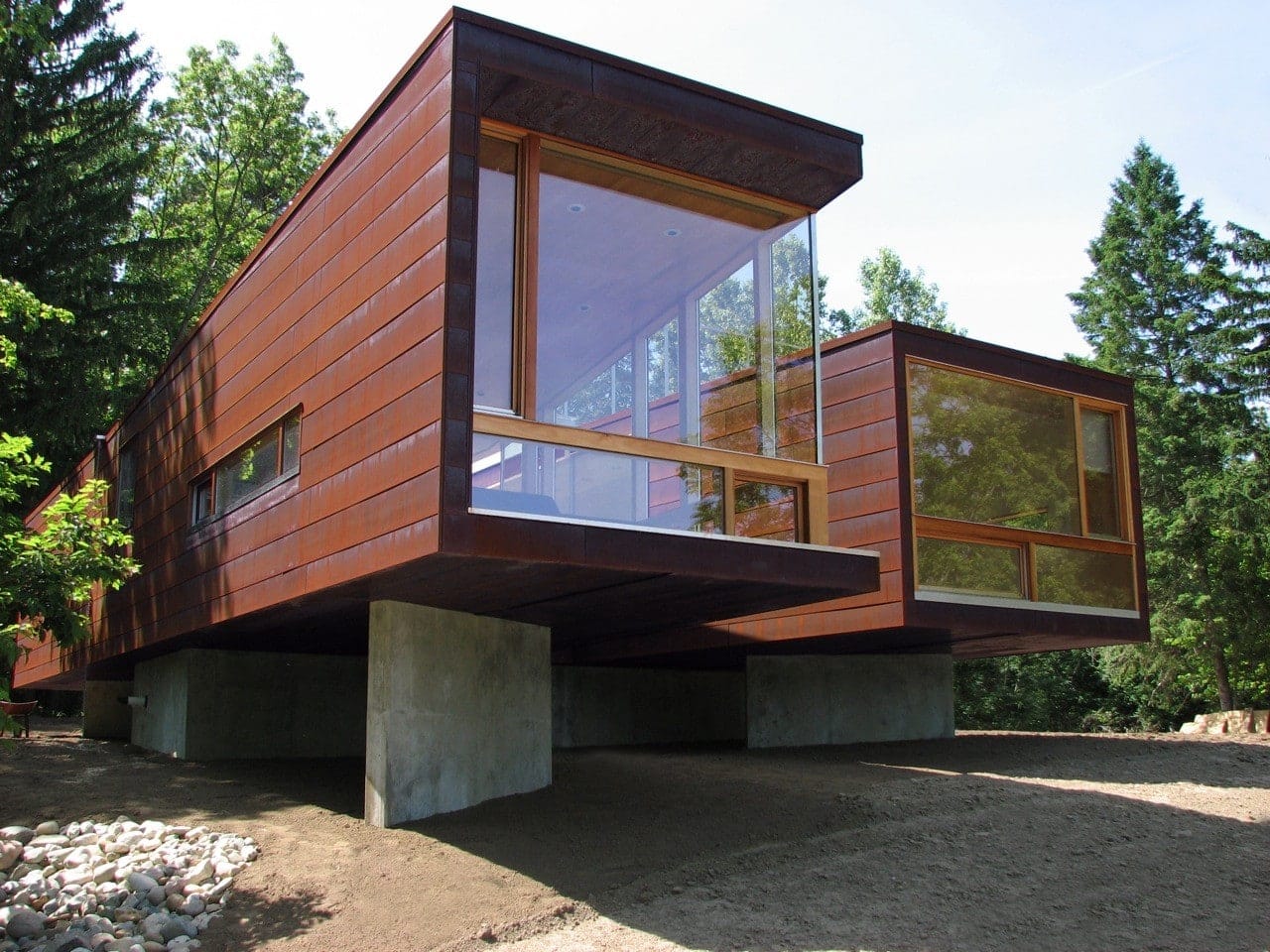 An inspirational prefab modular residence, the Koby Cottage by Garrison Architects, was built at the Kullman factory in Lebanon, NJ and set up permanently in Albion, MI.
It is an 1100 square foot cottage that ties modern and nature into one beautiful view.
It was one of the first units to be built on the Kullman Frame System, which is a unique modular frame system that uses reinforced hollow tubular steel to enable the use of large cantilevers and massive window openings.
[modula id="1009885″]
Images courtesy of GarrisonArchitects.com
The project was a recipient of a New York AIA Architecture Merit Award.
It is not just a beautiful, modern prefab either.  It truly does good in our world as the facility currently serves as a guesthouse for the families of teenagers staying at Starr Commonwealth, a nonprofit company that works to creating positive environments for families to  flourish.
Compare Prices & Save Up To 33%