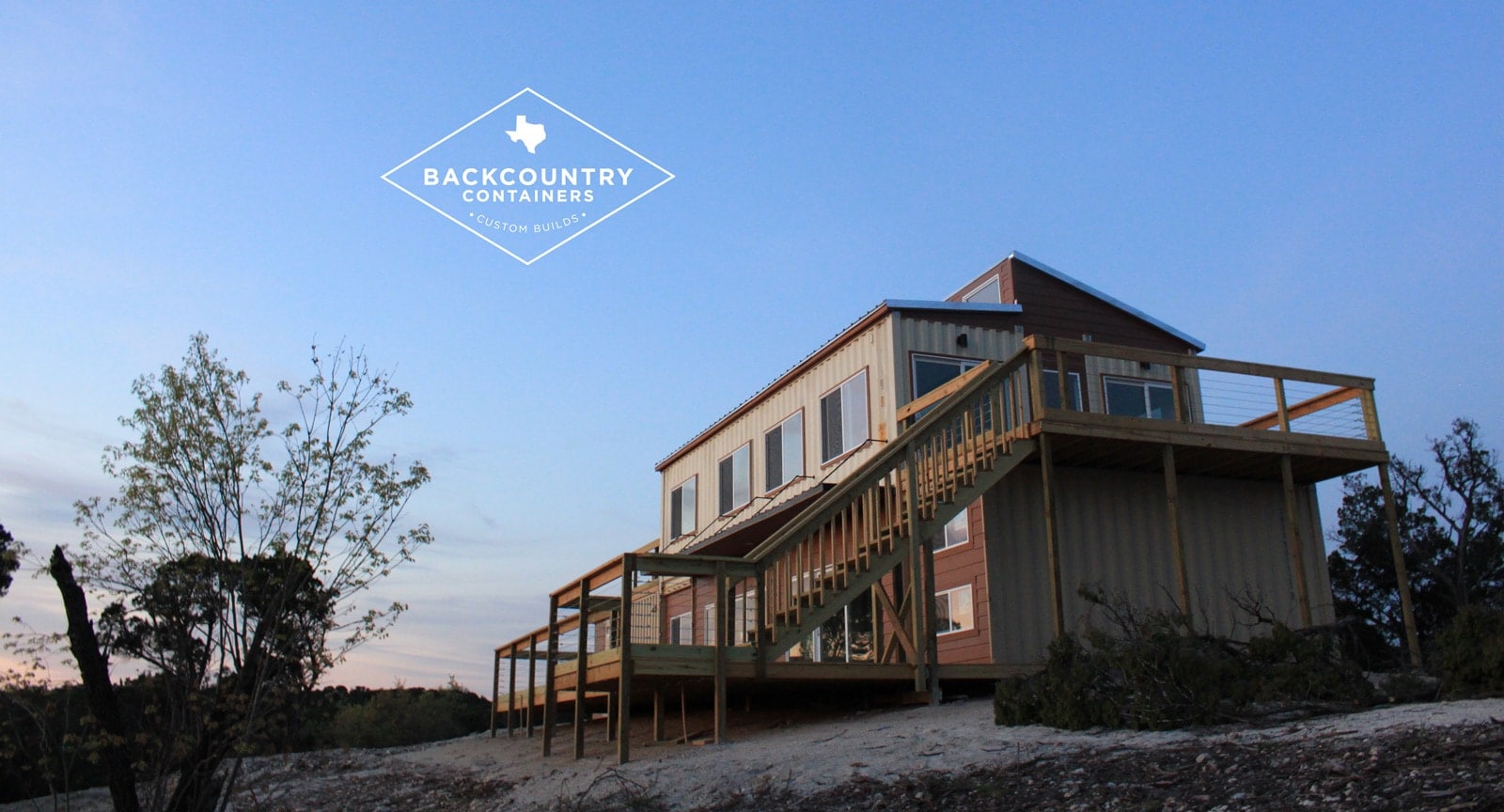 Backcountry Containers has Texas container homes for sale that are designed to be quality, long-lasting structures. The company has made quite a name for themselves with multiple appearances on television, too.
over 27,000 kits delivered
Compare Kit Prices & Save Up To 33%
Let us help get you wholesale pricing on your metal kit.
Company History
Backcountry started its operations with a 20-foot shipping container. Jon, one of the founders, was an aeronautical engineer who was intrigued by the tiny home movement. He dabbled with his first 20-foot container, adding in his engineering skills and put the container home online.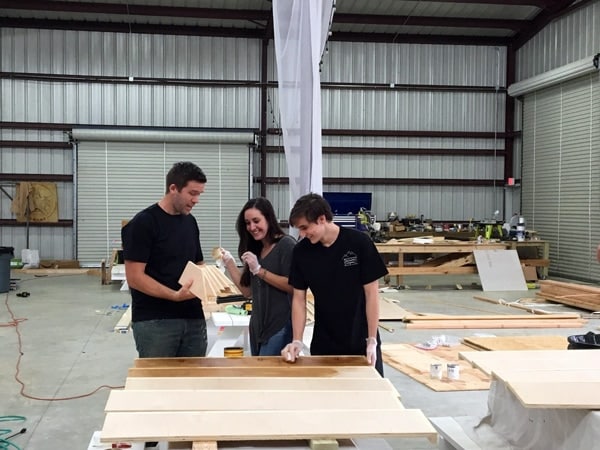 It was an instant hit, leading to the rise of Backcountry Containers.
He went on to build a container home for his sister, which led to his design being featured on Tiny House, Big Living.
Interest in the container homes being built by the company continued to increase, leading to their own show, called "Containables," which was featured on the DIY Network.
Rapid popularity and growth have led to the container home company offering five standard models and also working on commercial container projects. The company aims to offer cost-effective home solutions for anyone who wants to enjoy tiny living in a container home.
While the company recommends working with a local contractor to complete the build, they do have preferred regional contractors that are familiar with these homes and the process for installing them.
Working with a preferred contractor will help ensure that you receive the quality and craftsmanship you expect for your container home project.
Their general contractors can help with the permitting process and other aspects of the build.
Service Area
Workshop Locations
Spooner, Wisconsin
Needville, Texas
Financing With Backcountry Containers
Many lenders have partnered with Backcountry Containers to make purchasing a container home an affordable option. Financing options are available through Loanglide financing, which offers up to $50,000 in financing with terms of 24 – 120 months.
Backcountry Containers Standard Models
The standard models from Backcountry Containers come in 20-foot or 40-foot options, and are built in the company's state-of-the-art shop. Delivery takes just 6-16 weeks.
Standard models come with wiring and plumbing
Some of their standard models include:
The Kennedy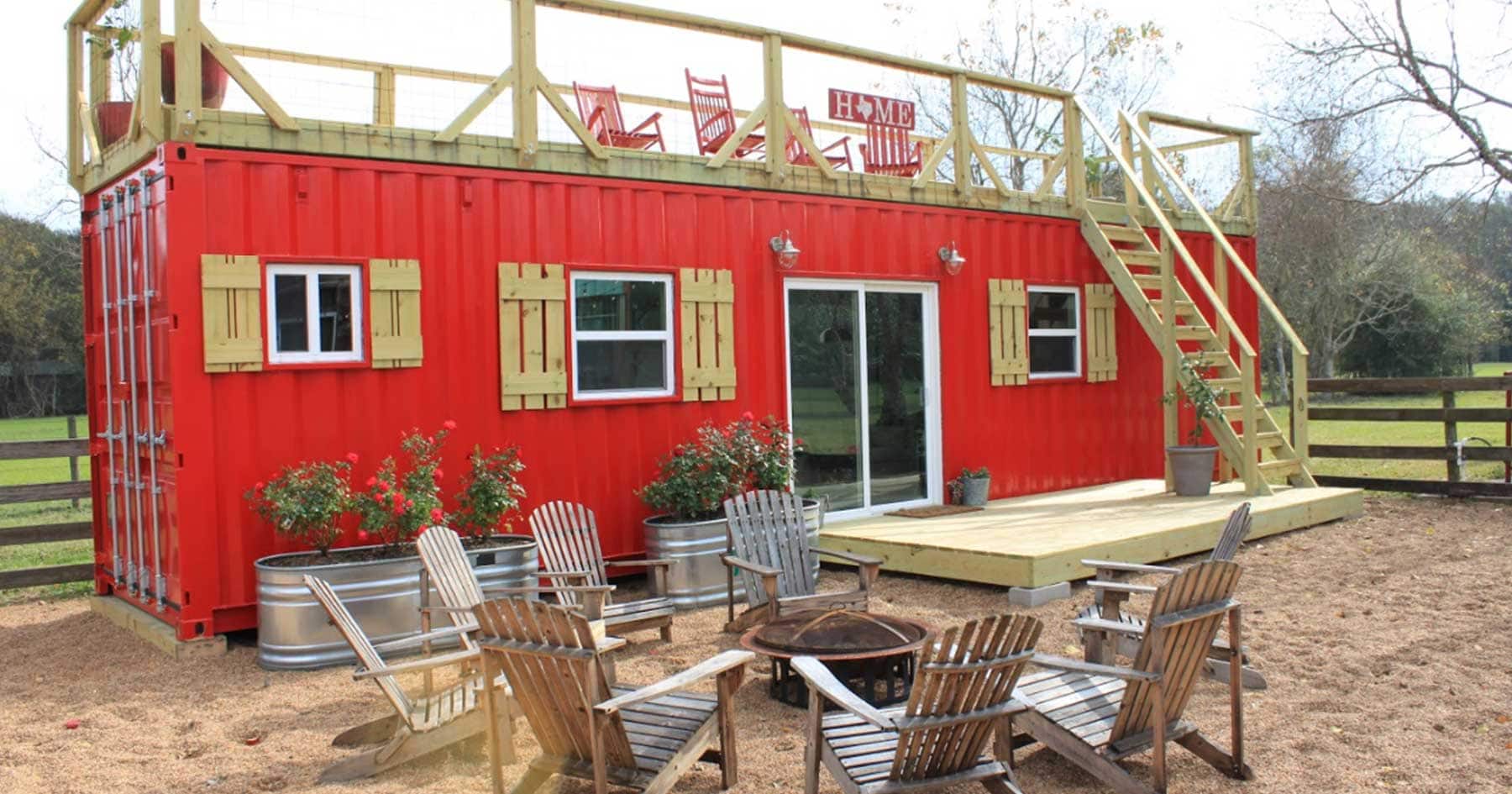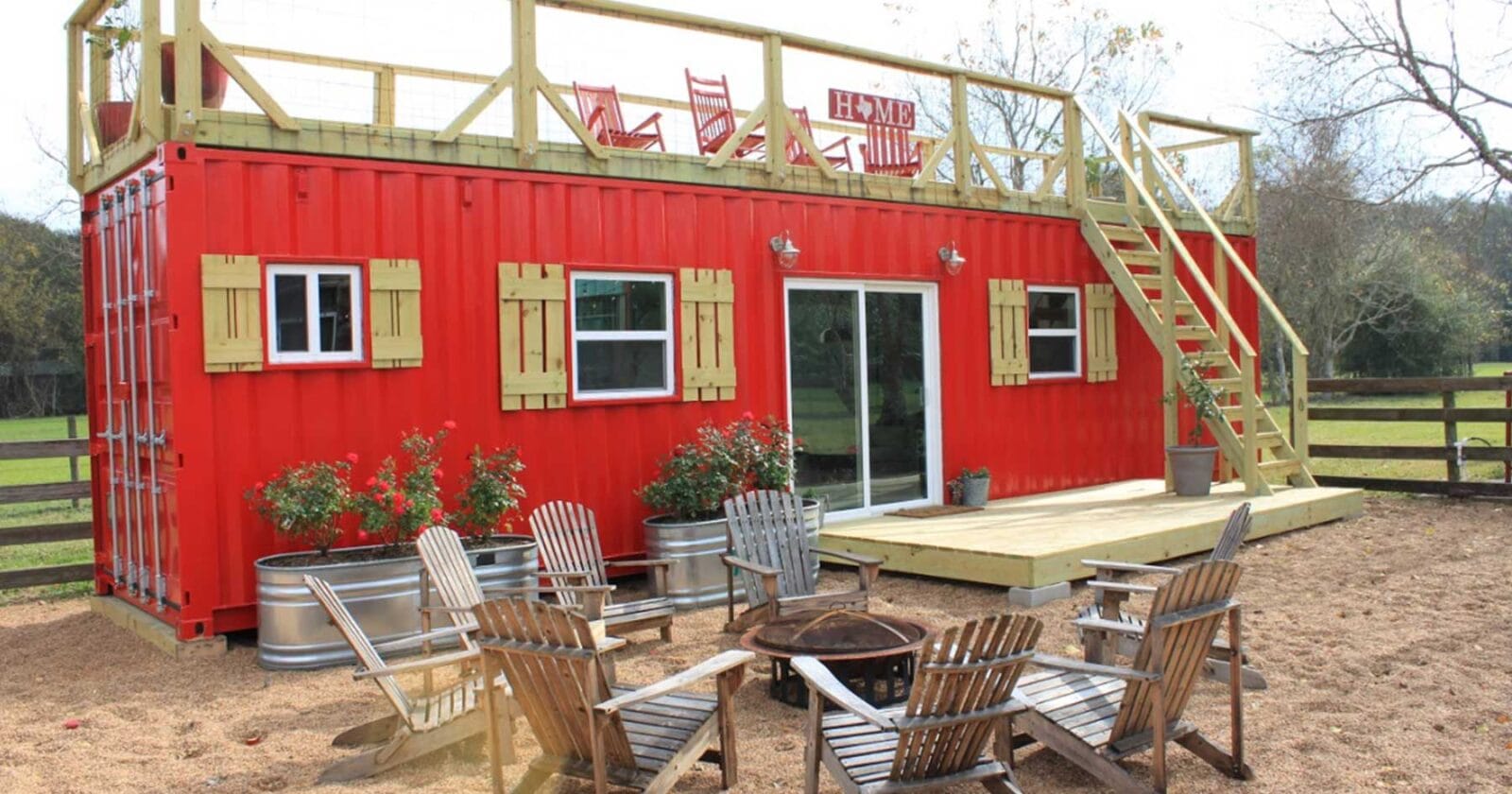 Starting at $90,000
The Kennedy is a 40-foot container home with a bedroom, bathroom, kitchen and living space. The separate bedroom features a queen-sized bed, and the bathroom has a full shower and sink with storage.
In the kitchen, you'll find an L-shaped, butcher block counter that makes it easy to prepare and cook meals. The farmhouse sink and 24" electric cooktop make this kitchen functional and welcoming.
Optional upgrades include:
Rooftop deck
Additional storage
High-end cabinets
Tile shower
Outside cladding
More
Shiplap walls give this container home a farmhouse feel.
The Ezra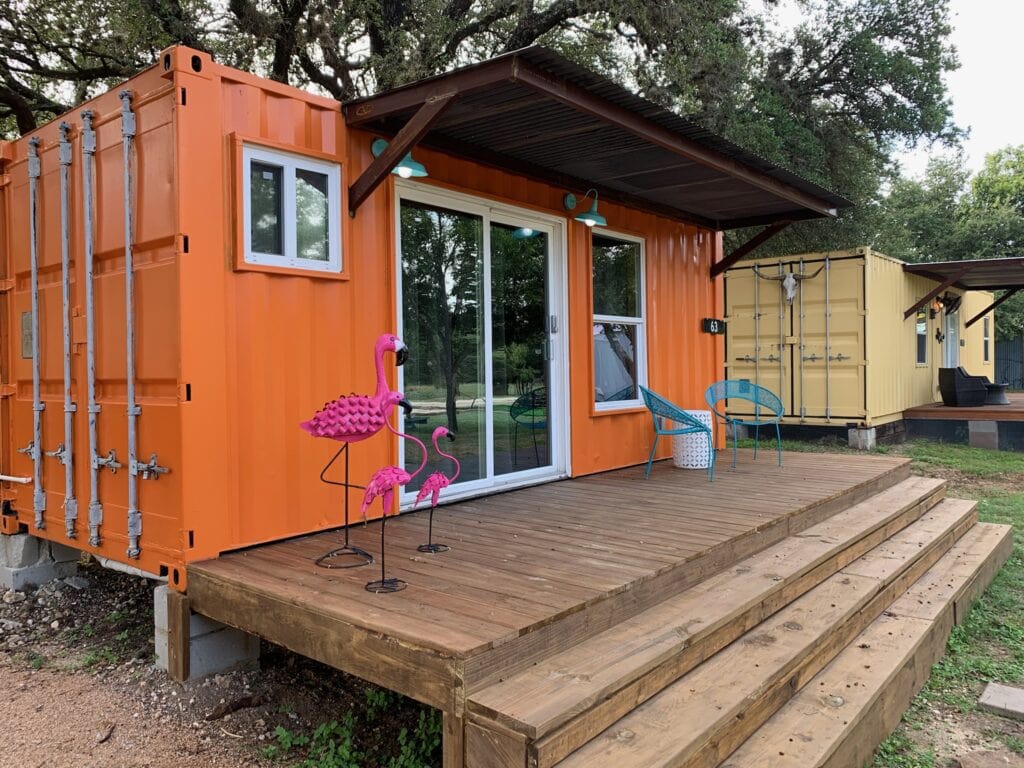 Starting at $63,000
The Ezra is a 20-foot container home with an open living concept design. There is no separate bedroom with this model, but it does have a full bathroom and mini kitchen.
The kitchenette has butcher block counters and a farmhouse sink. In the living room, there's space for a sofa and coffee table.
Optional upgrades include:
Rooftop deck
Additional storage
Tile shower
High-end cabinets
Appliances
Outside cladding
The Rockne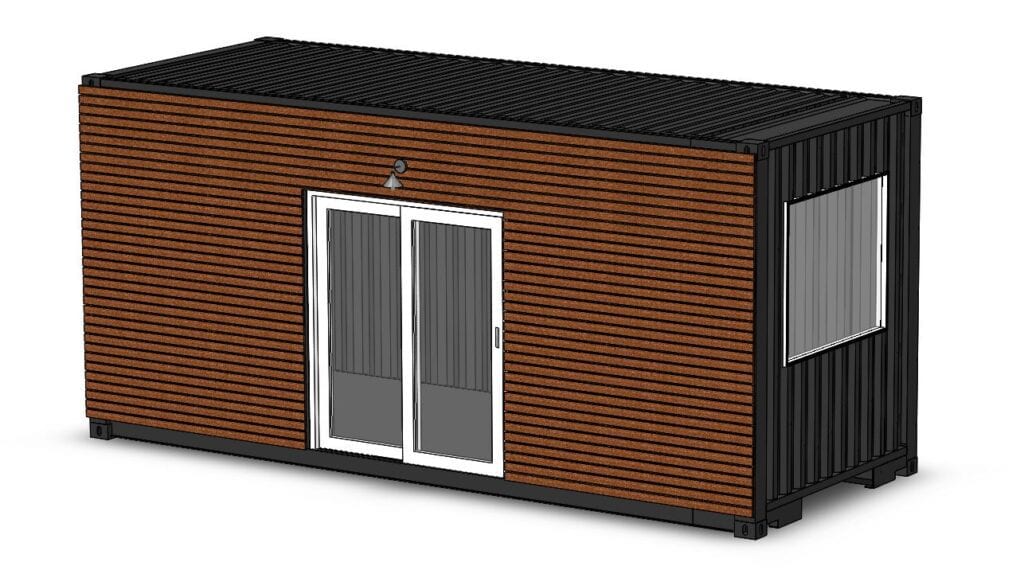 Starting at $49,000
The Rockne is perfect for use as a home office. The 20-foot container offers an open interior, with space for a desk, seating and more. Two windows allow in natural light, and the mini-split HVAC system will keep the container comfortable.
A Bluetooth speaker system is built into the walls. You'll also find a large custom cabinet, a custom built-in desk and a mounted TV.
The Jack and the Augustine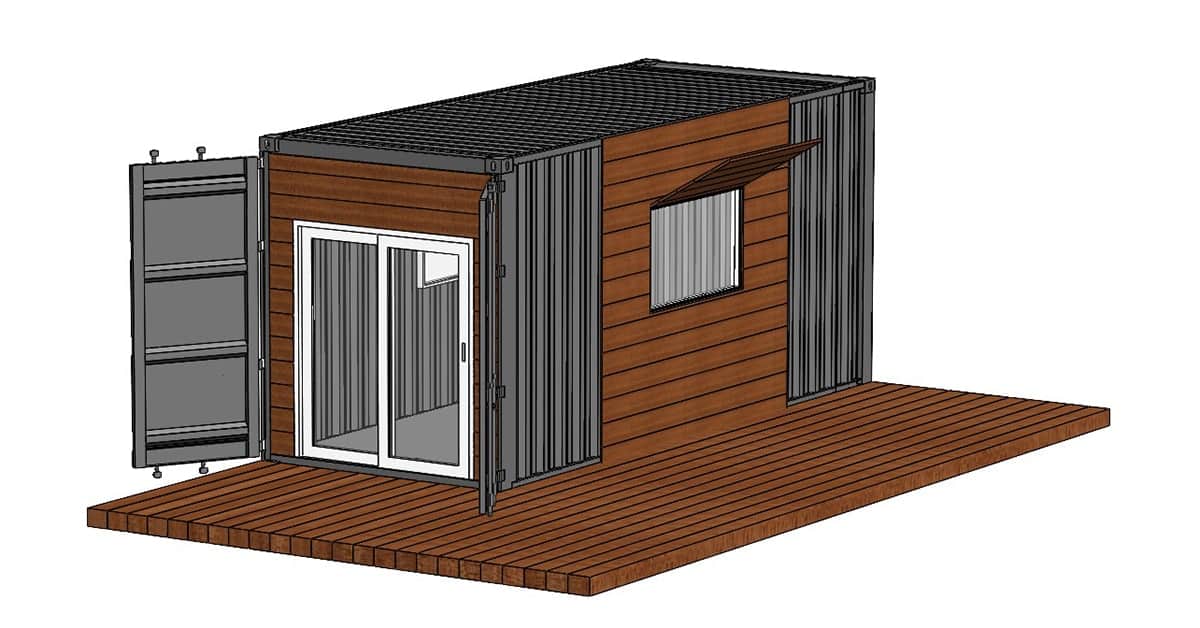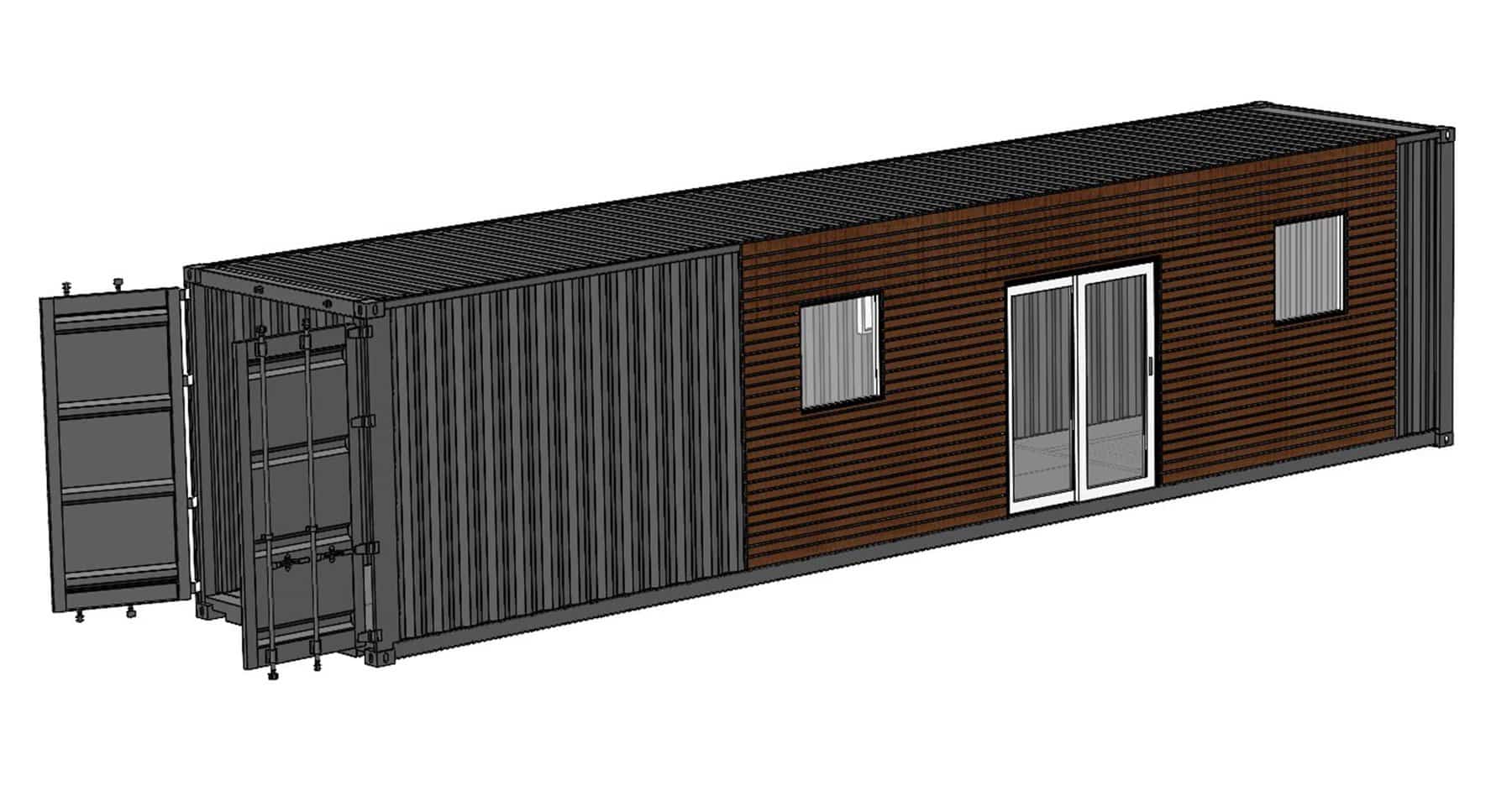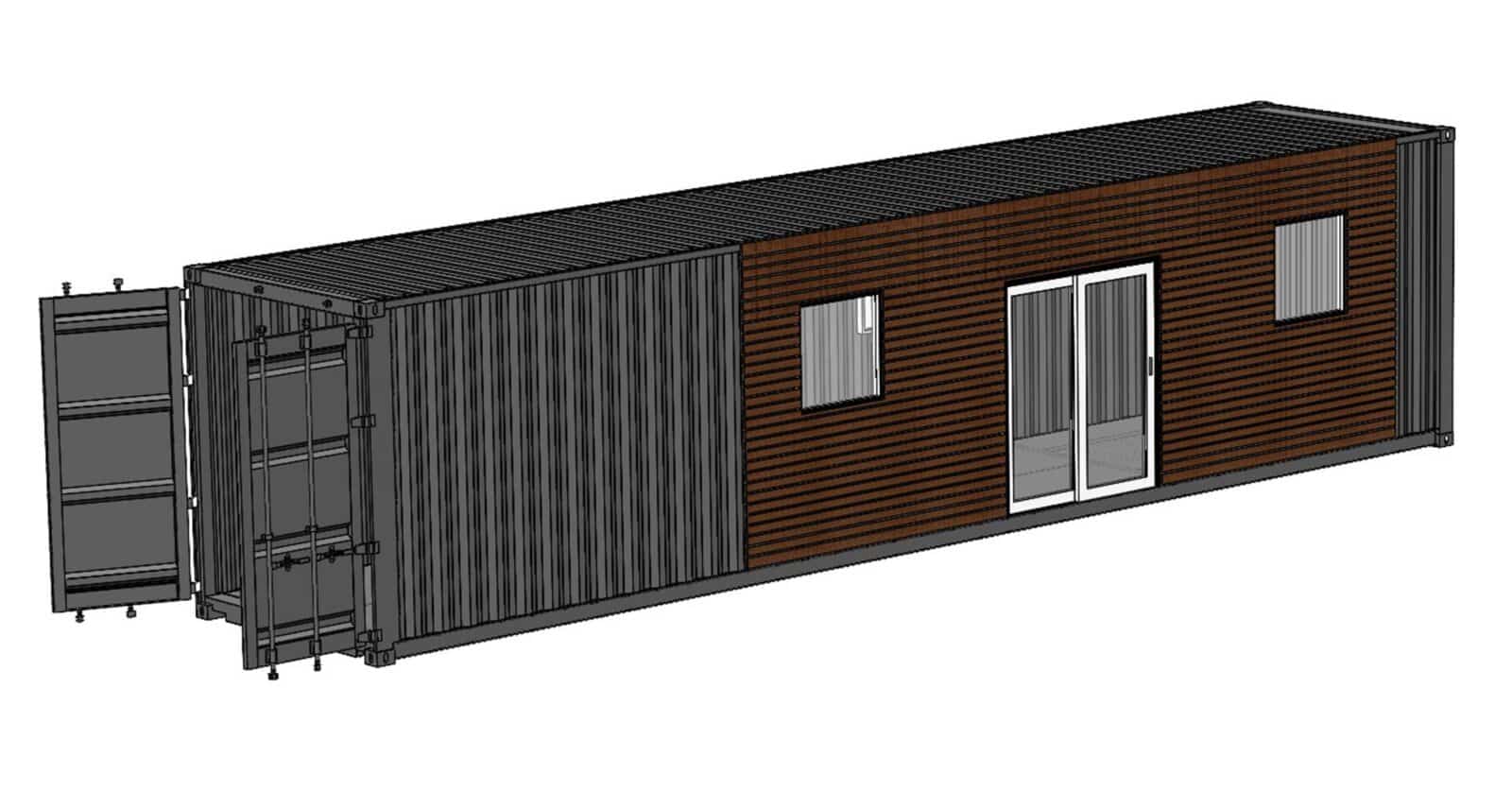 The Jack and the Augustine are two container hunting cabin models that are coming soon to Backcountry Containers.
The Augustine will be a 40-foot model
The Jack will be a 20-foot model
Both container cabins will be easy to lock and secure. They will also come equipped with:
Fold-down beds
Storage
Kitchenettes
ATV garage space
Compostable toilets
More
Custom Solutions from Backcountry Containers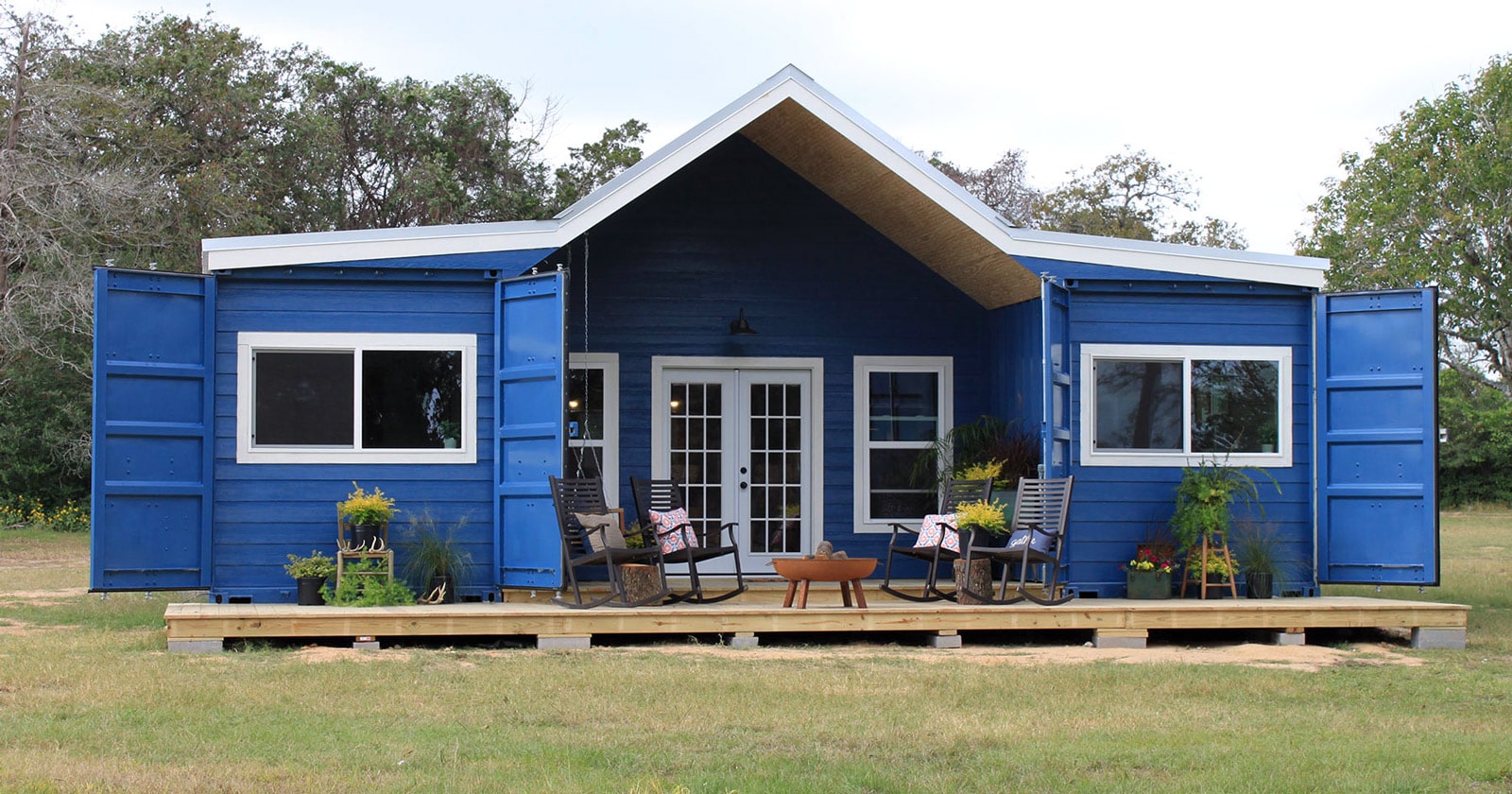 Custom container home solutions are available for anyone who wants a modern farmhouse shipping container home with its own, unique features added in. Two main custom container sizes are available:
A combination or stack of containers can be used to create your dream home, workshop or more.
Some of the most popular custom solutions from Backcountry Containers, include: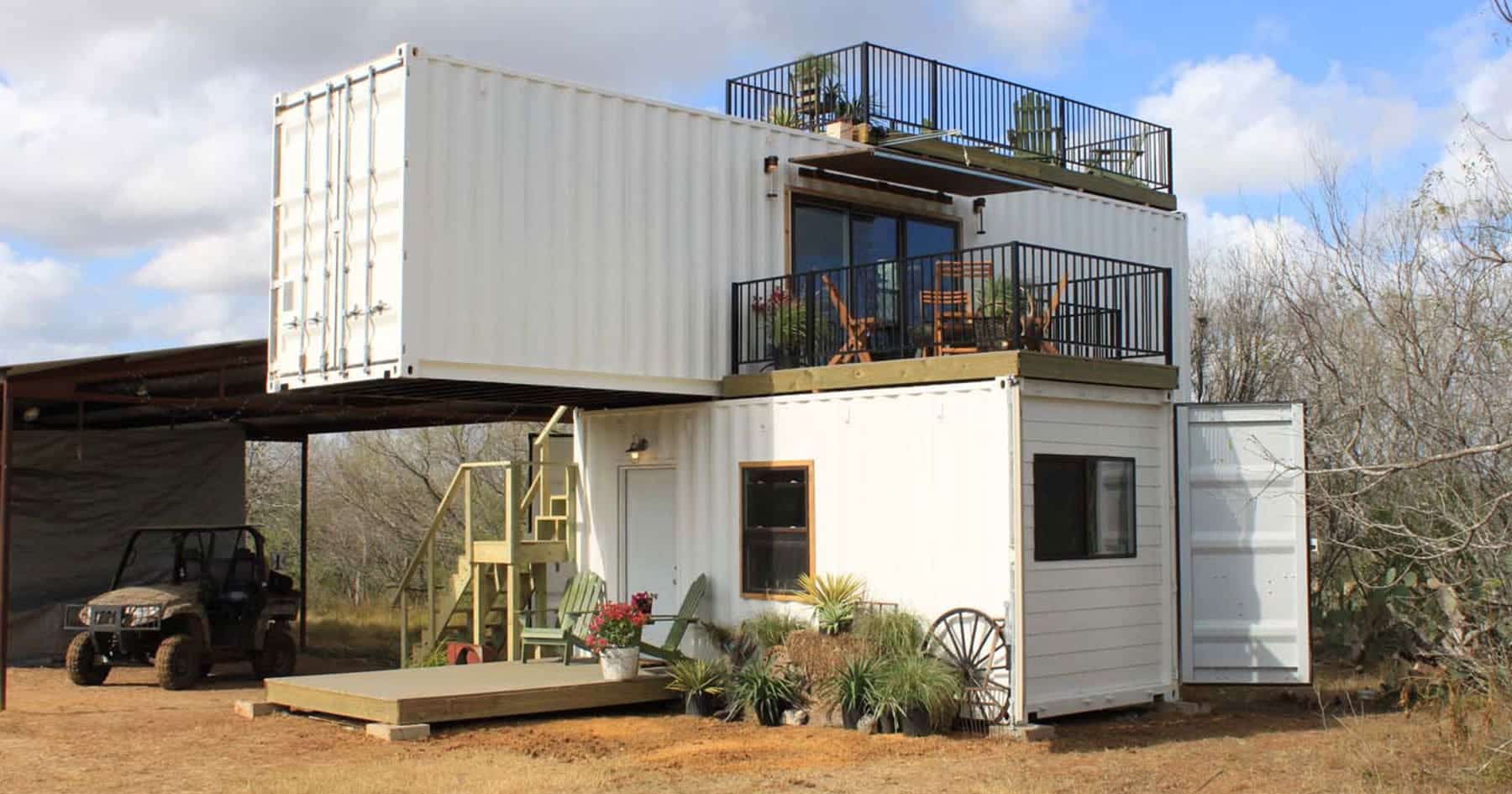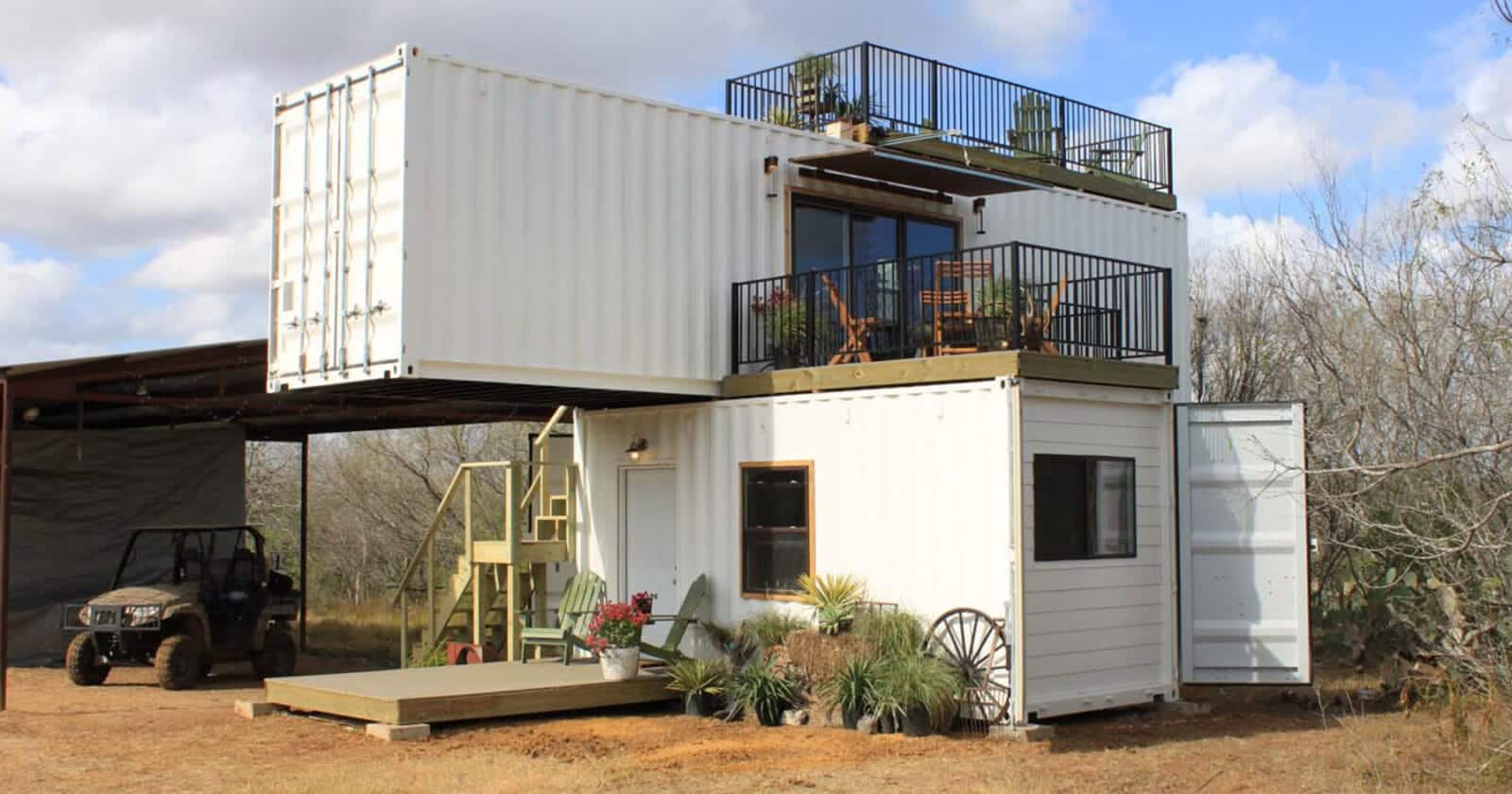 Potential owners who want to fully embrace their property and leverage its unique features can opt for a custom build if the standard models do not meet their needs. The process begins with filling out a form that asks a series of questions:
Container home budget
Do you require financing
Do you have land to build on
Location
Other questions
Backcountry Containers have Texas prefab container homes that they can ship around the country. Containers are brand new or undergo "one trip," so they're new or "like new" before they're prefabricated into the beautiful tiny homes they sell now.
To build your own custom container, visit BackcountryContainers.com