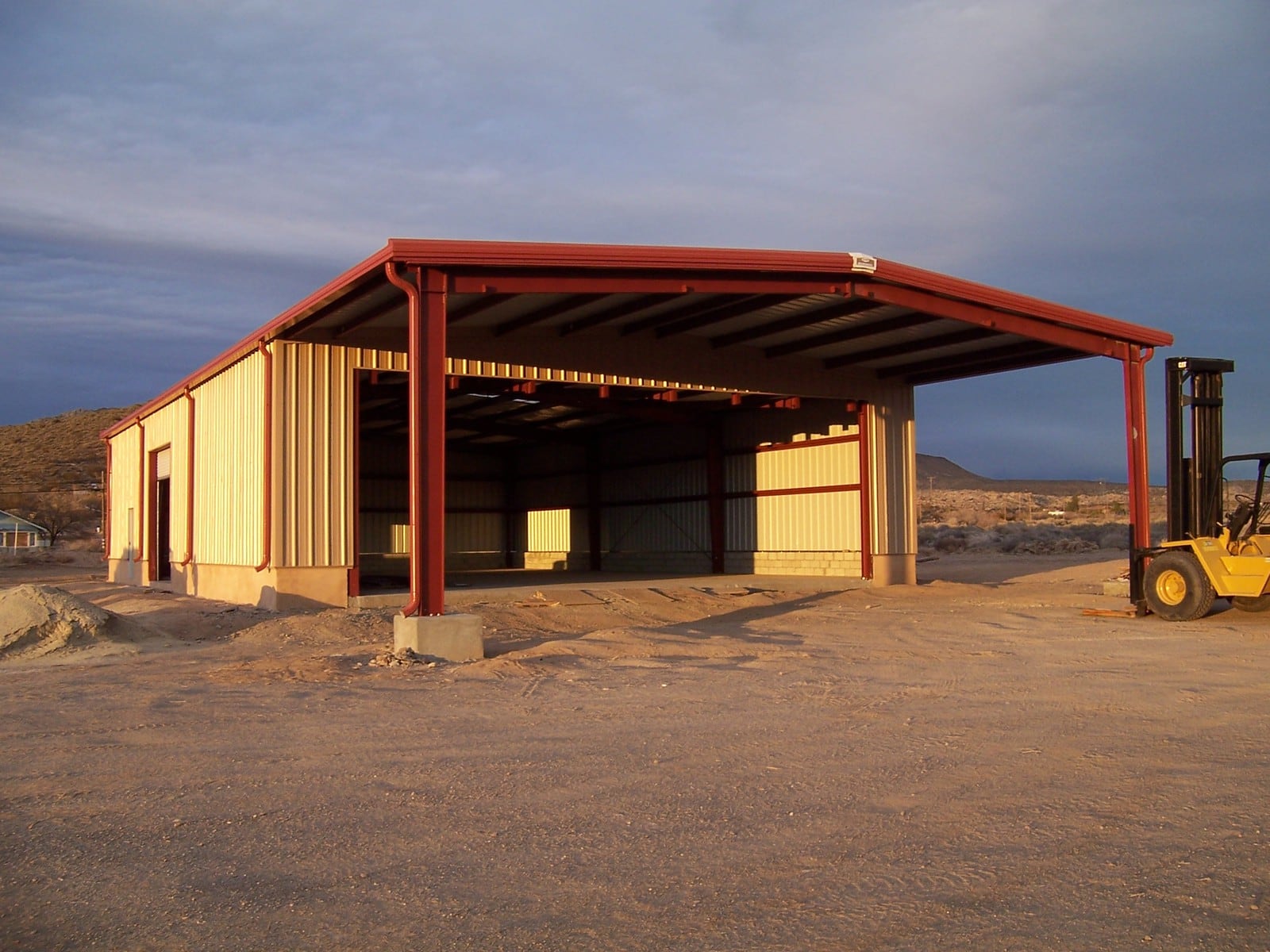 Founded in 1979, Arco Buildings started out as a small storefront business in Tucker, Georgia. The company saw a high demand for a metal building company that paid attention to detail and offered personal service.
over 27,000 kits delivered
Compare Kit Prices & Save Up To 33%
Let us help get you wholesale pricing on your metal kit.
Building off of these principals, Arco experienced growth over the years. The company was named the fifth-largest builder in the U.S. Pre-engineered metal buildings now account for 70% of single-story commercial construction.
The Arco Buildings Difference
What sets Arco steel buildings apart from other companies?
Experience. The company has over 150 years of combined experience in steel buildings. Arco's customer service and sales teams are highly knowledgeable and happy to help any customer.
Every customer works with one sales and one customer service representative from start to finish.
All quotes are easy to understand and never misleading.
Arco Steel Buildings are manufactured in plants across the country, which gives them an advantage when shipping. Arco can provide any sized building and offers a large selection of accessories, including insulation, overhead doors and skylights.
For customers in need of specialty buildings, Arco offers a wide selection, including mini-warehouses, aircraft hangars, churches, hazardous materials storage buildings and steel home packages.
Arco also maintains an A+ rating by the Better Business Bureau.
How the Process Works
The process begins in Arco's manufacturing facility. The cost of the building includes the permit drawing and anchor bolt. Foundation drawings are not included, but they can be provided for a nominal fee in many states.
Permit drawings arrive 2-3 weeks after the building is ordered.
Materials are professionally and evenly stacked with boards in between building pieces to allow for easy removal. Small items, like doors and hardware, will arrive on pallets.
Arco can connect customers with independent erection crews to install the building. The crew will be there when the building arrives. Arco only refers customers to insured contractors.
Available Arco Buildings & Kit Prices
Arco has created more than 20,000 buildings throughout its history, and they offer a wide range of building types, including:
Commercial
Aircraft Hangars
Agricultural
Industrial
Gyms
Steel Shops
Churches
Storage Buildings
Acros buildings are:
Durable
Adaptable
Made with the highest quality steel
Low-maintenance
Economical
Easy to secure
Attractive in design
Standard Features
Arco offers a set of standard features with all of their buildings. These features include:
Arco Roofing and Wall Panels
Every Arco building comes with 26-gauge PBR roof and wall panels, which create a more weather-tight structure.
Base Angle and Trim
Most other suppliers offer angle and trim as an optional purchase, but Arco includes these with every building. Including these features makes erection much simpler and also allows for better seals than foam closures for keeping out water, dust and pests.
Lifetime ZAC Fasteners
Arco's buildings include ZAC (zinc-aluminum capped) fasteners with matching finish and washers included. These fasteners are self-tapping, self-drilling and guaranteed not to rust.
Rod/Cable Bracing
Every building from Arco comes with a rod or cable bracing to add strength and rigidity.
Insulating Walk Doors
All walk doors supplied by Arco are fully insulated and come with all of the necessary hardware and trim.
25-Year Warranty
All painted panels are made with Siliconized Polyester and are backed by a 25-year manufacturer's warranty against fading, rusting and chalking.
Optional Building Features
Arco also offers optional features that can be added for an additional cost. These include:
Standing Seam Roof Panels
BattenLok: Features 2″ tall vertical seam. 12″ and 16″ widths available. Can be installed over bar joists or purlins.
Ultra-Dek: A snap-together system. Multiple widths are available, including" 12," 18″ and 24." Certain slope requirements must be met for this feature.
SuperLok: Available in 12″ and 16″ widths. Combines a 2″ tall rib with superior uplift resistance.
Double-Lok: Widths of 12," 18," and 24″ is available. Must meet certain slope requirements.
Building Accessories
Arco offers additional building accessories, which include:
Skylight panels
Round gravity ventilators
Slim line windows
Aluminum windows
Marquee awning
Framed door openings
Dektite roof jacks
Roof and wall fasteners
Gutters and downspouts
Gravity monovents
Passage doors
Wall louvers
Canopies and Facades
For those who want extras for their buildings, canopies and facades are also available. These include:
Vertical façade
Sloped façade
Canopies can be added to either endwalls or sidewalls, with widths ranging from 2 feet to 10 feet. Canopies can be added with and without soffit panels. They may either be at eave or below eave. Below eave canopies can be as simple or as complex as you want.
Prices for Kits
Arco Buildings doesn't divulge the cost of their buildings because they vary, but they do offer a free quote.
And if you check their website, they often offer specials that include the price of a building to give you an idea of how much you'll spend. For example, a recent promotional offer included:
40′ x 75′ x 12′: $16,740 (plus freight)
30′ x 50′ x 10′: $10,130 (plus freight)
60′ x 100′ x 12′: $27,225 (plus freight)
Arco Service Area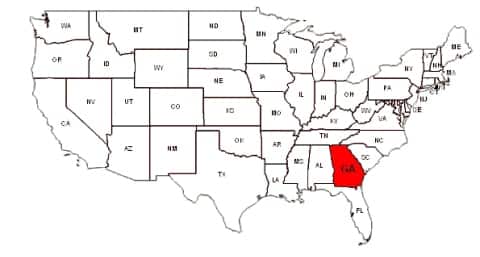 Customers can find Arco metal buildings for sale across the country. Although the company is based in Georgia, they have plants all over the nation.
Compare Prices & Save Up To 33%